There's a meme going around that says something like "the millennial equivalent of two kids and a house is six plants and no roommates" … well, millennial or not, the plant mom/dad trend isn't going anywhere anytime soon. And when something is both beautiful and good for you the way an indoor garden is, can you really even call it a trend?
"Plantfluencer," author and stylist Hilton Carter doesn't think so. What started with one fiddle leaf fig named Frank has blossomed (no pun intended) into around 300 other plants spread across his Baltimore apartment and studio.
So who better to introduce us to the wide world of plant parenthood than Hilton? We asked him to share some of his favorite modern planter ideas to cultivate your indoor jungle, and his picks did not disappoint. Basically, now is the perfect time to get that green thumb on.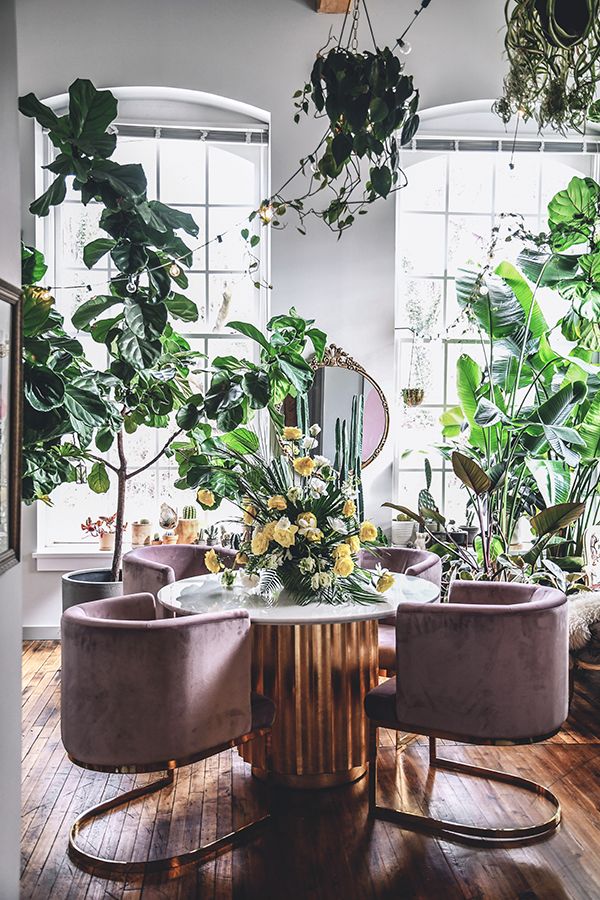 WHITE BELLY EXTRA EXTRA LARGE PLANTER
"Such a classic look that will allow you to bring in a full size tree into the middle of your home. While this type of planter is usually displayed outdoors, I like to do the unexpected. In this case, I'd bring this planter inside and sit it to the side of a couch or console table."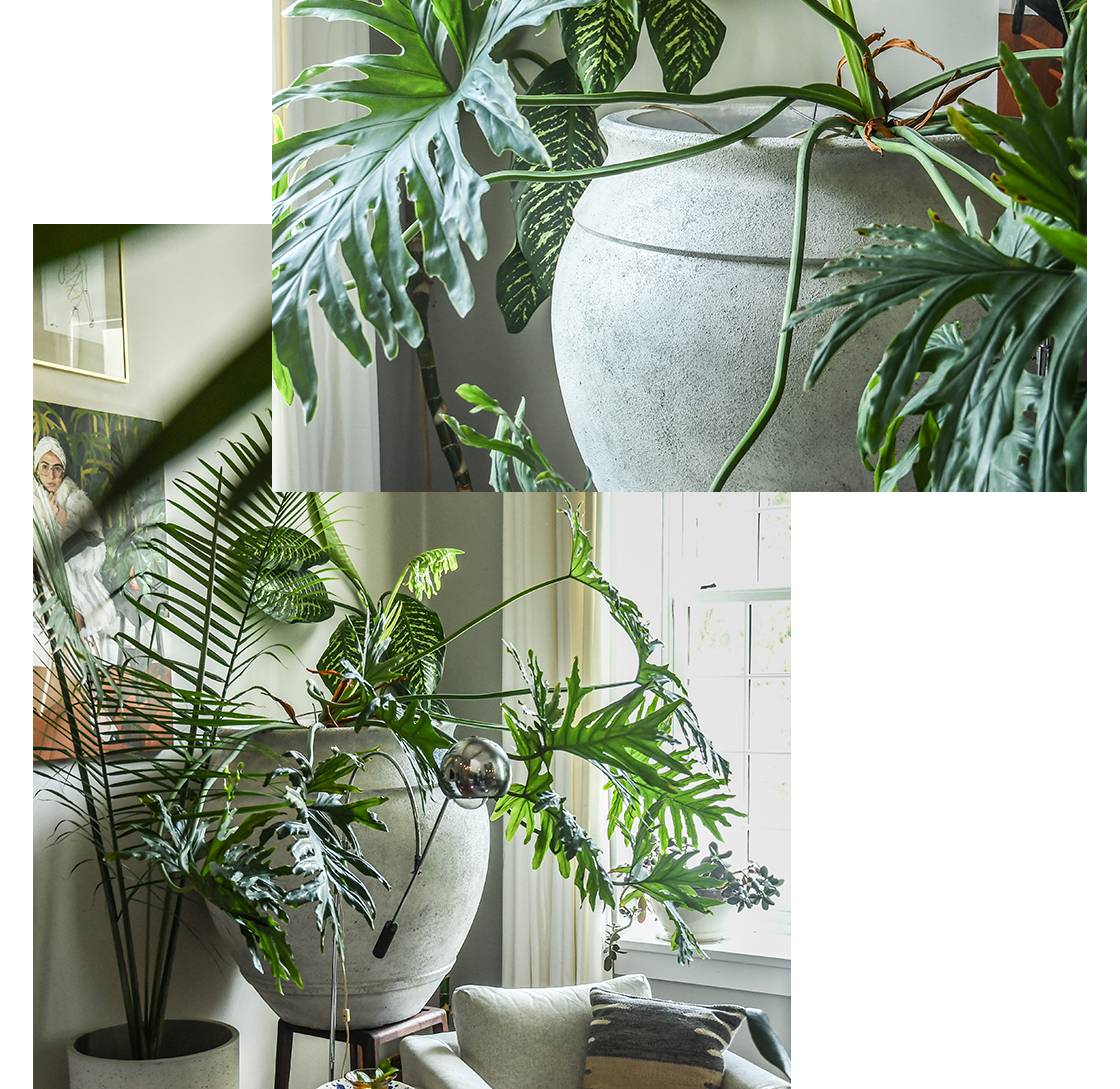 CISTERN PLANTERS WITH HANDLES
"What is there NOT to like here?! What I look for in the perfect planters are the nuances that will separate them from others when you're grouping your planters together. The Cistern pots do just that. The embossed geometric patterns make them stand out, but in such a wonderfully subtle way. Then you have the handles on the top which only add the sprinkles to the cake."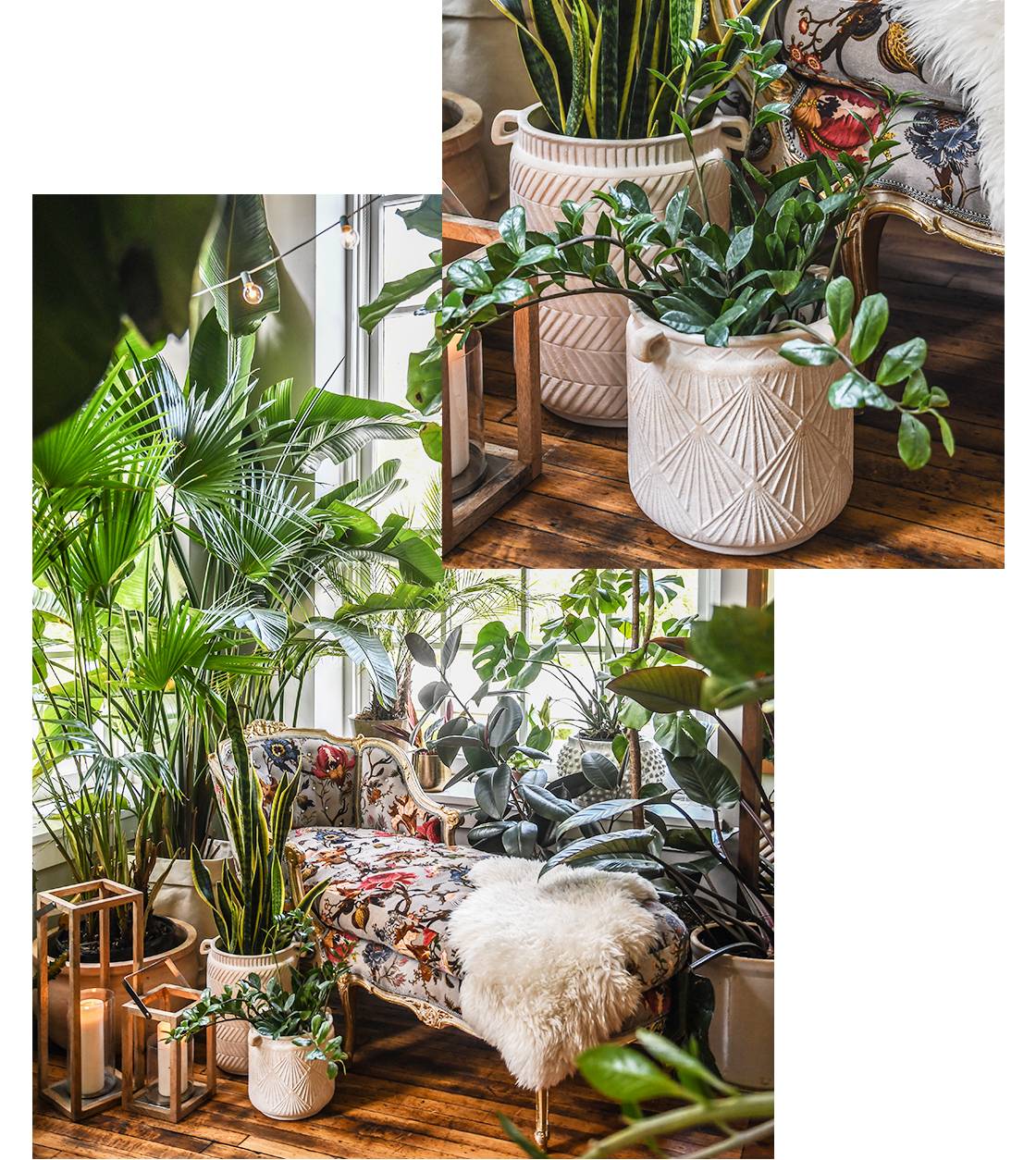 HAYES LARGE PLANTER
"The Hayes planter is so on point. Its texture, shape and design feel like it was ripped right out of the Renaissance period. I feel like Michelangelo's David would place his plants in this pot … clothed, obviously."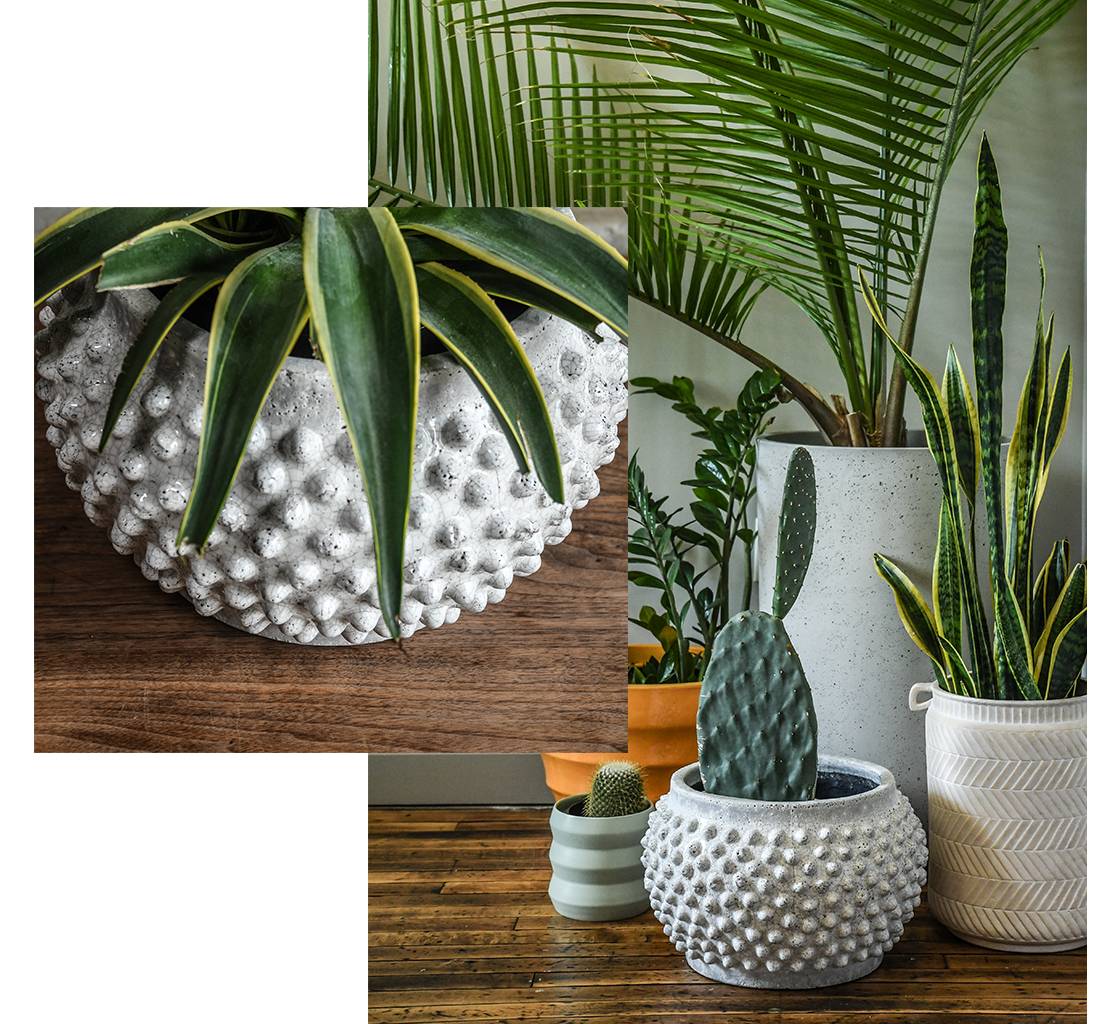 BRERA TERRAZZO PLANTER
"How could you not love any planter that has a Terrazzo pattern?! It's such a great look, and the box shape of the planter immediately makes it pop from the round body planters so many of us have. The Brera Terrazzo is definitely one of my favorite planters right now — give me all of them!"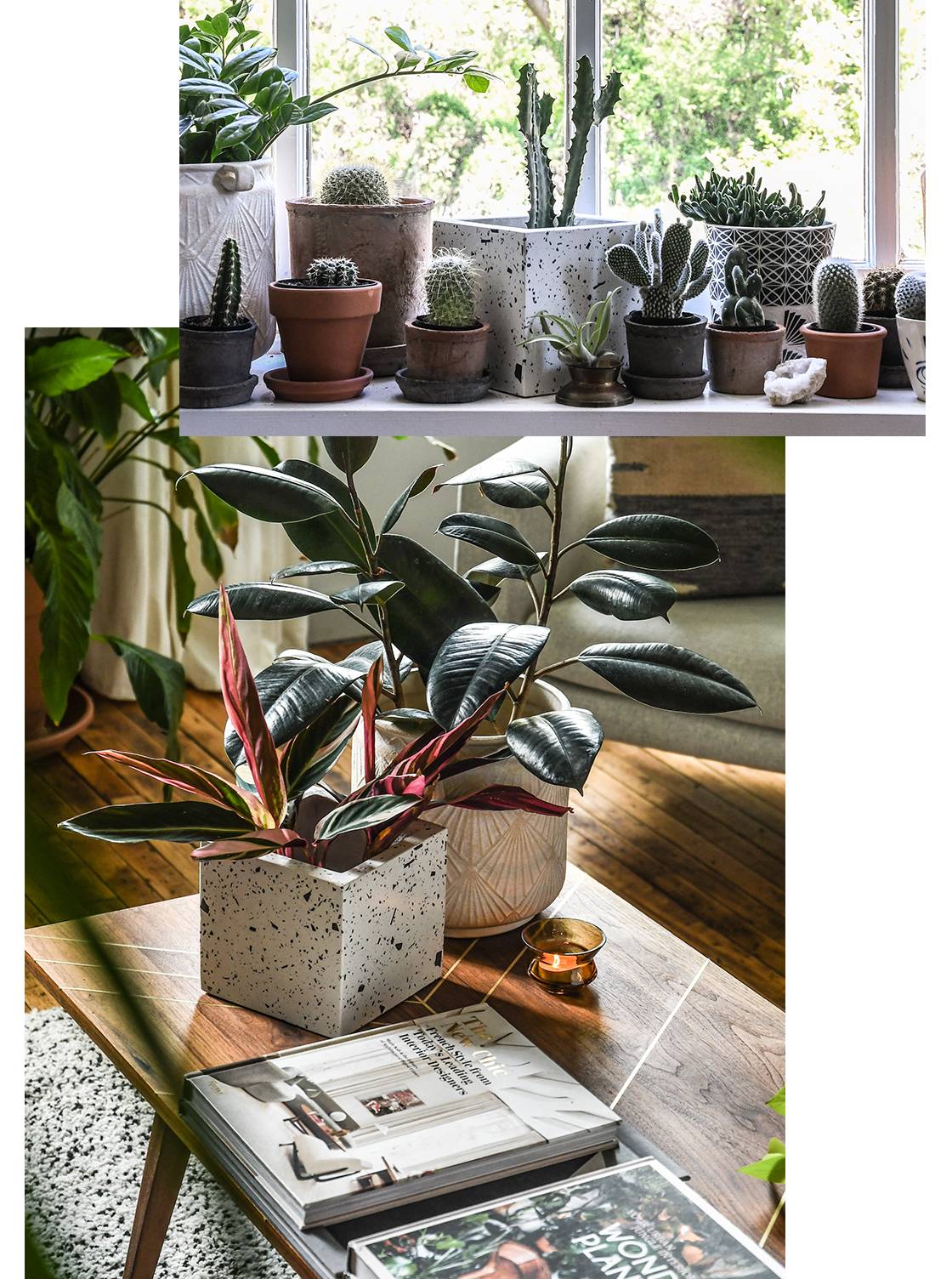 SEMINYAK GREY PLANTER
"I really love this planter because it's rare that you'll find a piece that has the height the Seminyak does, which allows you to layer your planters in a cool mix of styles and shapes. It also helps that its raw texture plays so well against any plant you place inside."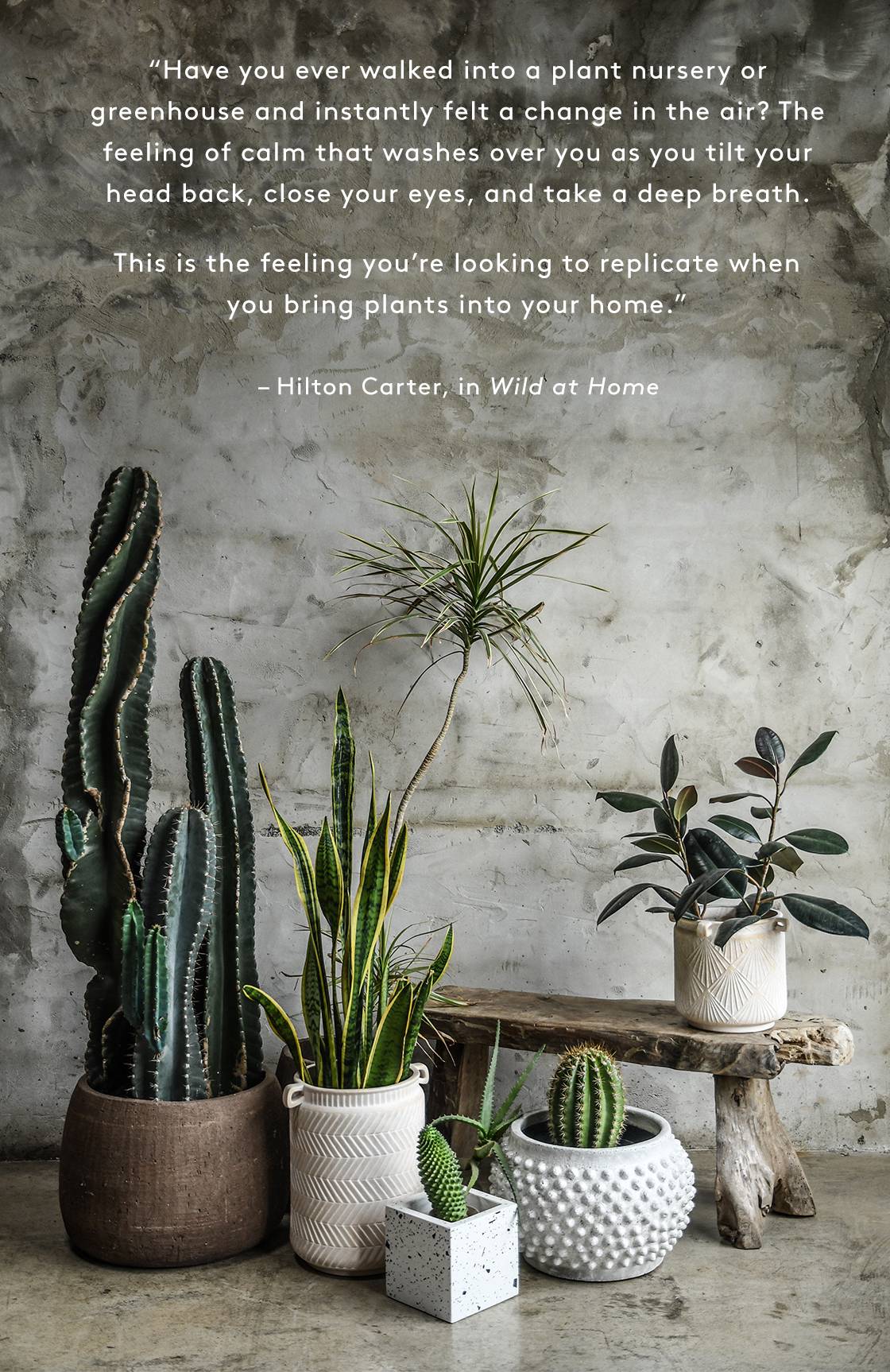 Shop Hilton's Planter Picks