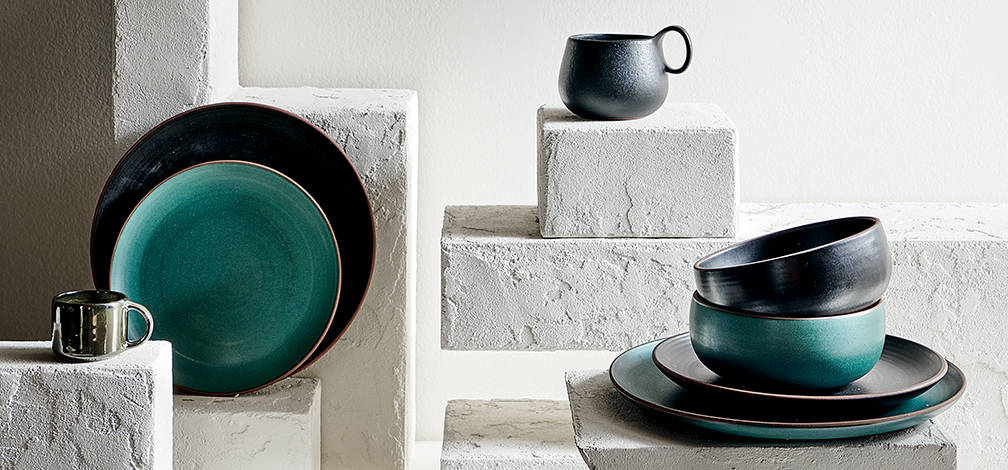 Why Register with CB2?
Something old, something new, something borrowed, something from CB2! By registering for your wedding, housewarming or other special event here at CB2, you can let friends and family know exactly what you need—yes, that gold-plated vase is a necessity—to begin your married life. Like our family at Crate and Barrel, we offer guests the opportunity to register for nearly any special upcoming event, from weddings to birthdays, babies and housewarmings. What makes our wedding registry different from Crate and Barrel's? Our community is filled with adventurous city-dwellers, design-oriented new homeowners and eclectic-inclined people from all over the world. Newlyweds who haven't started a family can appreciate our range of small-scale furniture, which includes apartment sofas, loveseats, slim console tables and minibars. Couples who already live together can also benefit from furniture, dinnerware and flatware. They can also get creative with our tech gifts—including speakers, headphones and audio equipment—and unique artwork, sculptures and barware.
How to Create a Gift Registry
Start your wedding registry by taking inventory of what you already have. Break down your inventory either by room and then by type of houseware. For example, what furniture do you need for your living room? A sofa, a coffee table, at least one sitting chair, an ottoman and a TV stand or media console are all core pieces for the space. Lighting? You likely need both a table lamp and a floor lamp. Decorative accents? Complete the room with a clock, a wall mirror, a set of vases, storage baskets, bookends, a magazine holder and picture frames. Put a checkmark next to what you don't need, and you're left with your basic gift registry list! A housewarming registry will likely contain a mix of both furniture and decor. If you're registering to celebrate a promotion at work or a new job, you can likely focus on smaller items such as barware, kitchenware, flatware and decor. Keep your gift registry on theme with a selection of office supplies, storage accessories and study decor. When registering for a birthday, it's all about specifics. Let your friends know about that special CB2 teapot or coffee press, framed print, or luxe duvet you've had your eye on all year.
Back to Top