Hosting the gang for drinks and hors d'oeuvres shouldn't mean the day after is spent stressing over an upholstery stain. Whether someone spills coffee, cocktails or cheese dip, performance fabric sofas hold up under pressure. Think of them as a no-fuss approach to upholstery — bringing you the best of both worlds by blending a luxe feel with resilience and durability. Read on to learn the benefits of performance fabric sofas and how to care for them.
What are Performance Fabric Sofas?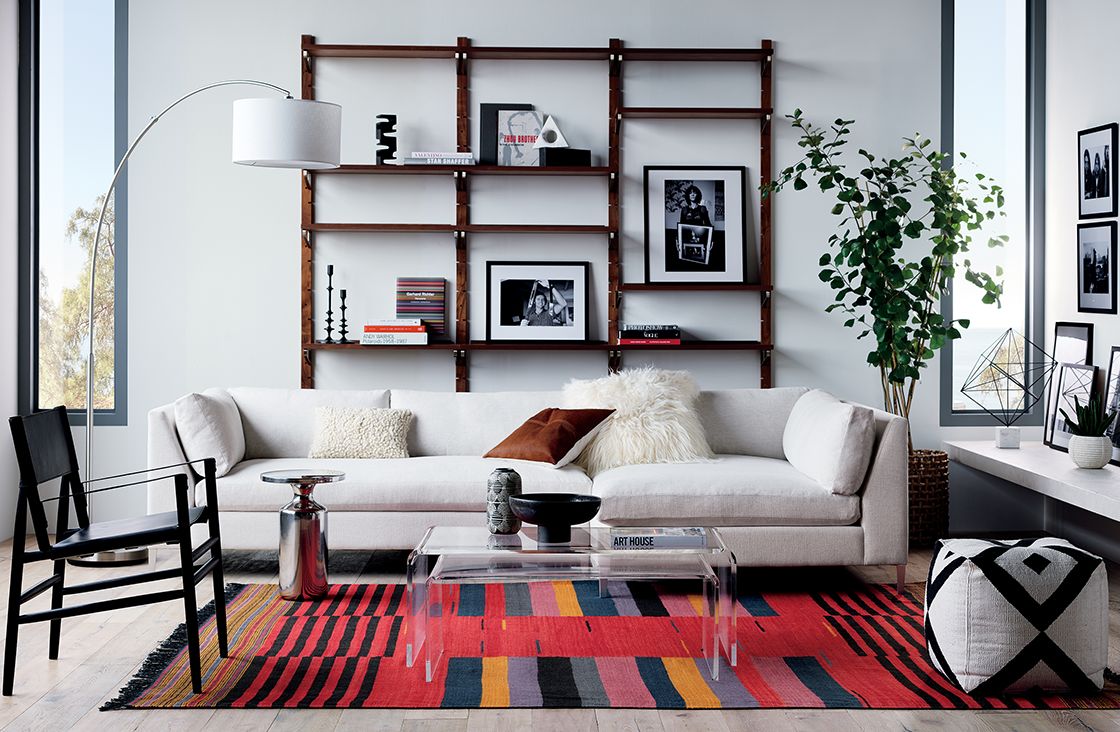 These durable textiles are having a moment in the spotlight. Why now? With reliability (think kid- and pet-friendly) and sustainability at the forefront of people's minds when looking for new furniture, performance fabric checks all the boxes. Discover the three main perks of going with ultra-durable upholstery.
1. Stain resistance
At CB2, our performance fabrics have a moisture barrier that repels water- and oil-based stains. Liquids bead up on the surface rather than absorbing quickly into the sofa — saving you from stains, whether from your favorite malbec or French press coffee. That means you can deck out your lounge space with a white or light grey sofa (and none of grandma's plastic covers). Just think: next brunch, there's no need to skip the Bloody Marys for fear of spills.
2. Wear resistance
Our performance fabrics are rated for extra heavy wear through the Wyzenbeek Test, a process that involves rubbing the textile repeatedly to see how many rubs it takes before the fabric starts to wear out or lose texture. For heavy-duty use in living rooms, Wyzenbeek-approved upholstery requires a rating of 15,000 double rubs. Our performance fabrics are rated for 30,000 — the rating recommended for sofas in commercial spaces –meaning your sofa will withstand years of evening soirees and TV binge sessions. Another plus: you can let your fur baby stretch out on the chaise lounge with you for late night cuddles.
3. Environmentally Friendly & Non-Hazardous
Rest easy. Our performance fabric sofas are produced in alignment with the Oeko-Tex and Bluesign standards. This means they are not only safe for use in your home, they're also Earth-friendly and sustainable — meaning they're developed and created without harming the environment.
How to Care for Performance Fabric Sofas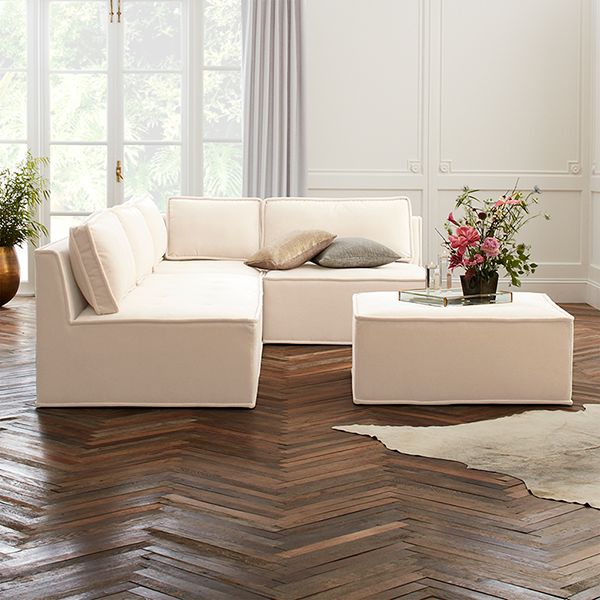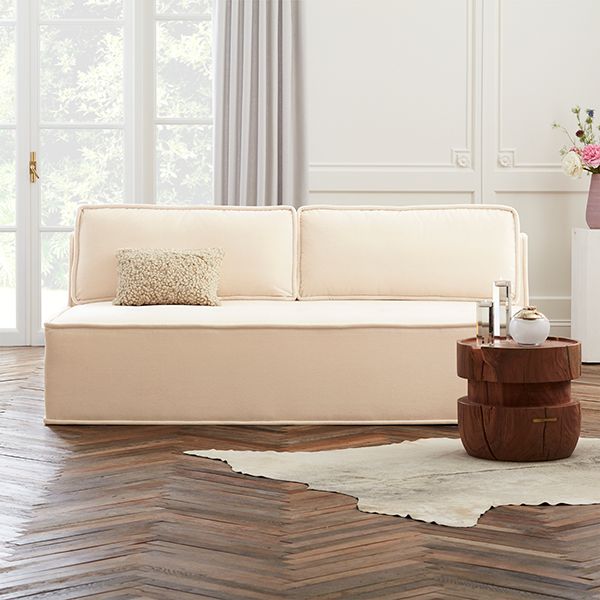 What happens if you spill something? We got you.
Be sure to blot spills immediately. Just press a clean, soft towel on the spot in question.
Check the specific directions for your fabric choice to determine whether you can clean it yourself with water and a mild detergent or if you have to call in the professionals for dry cleaning.
For upholstery that plays nicely with water-based solvents, mix distilled water with water-based cleaning solutions, and mist light to medium spots (think: red wine, coffee, ketchup) with a spray bottle. To stay on the safe side, test in an inconspicuous area first.
If you didn't catch the spill in time, there's no need to stress. Medium, dark and ground-in stains are no match for an extraction cleaning machine. Not sure how to use one? Rely on a professional for help.
To keep all sofas (including performance fabrics) looking their very best, rotate the cushions once a week and get your furniture professionally cleaned every year.