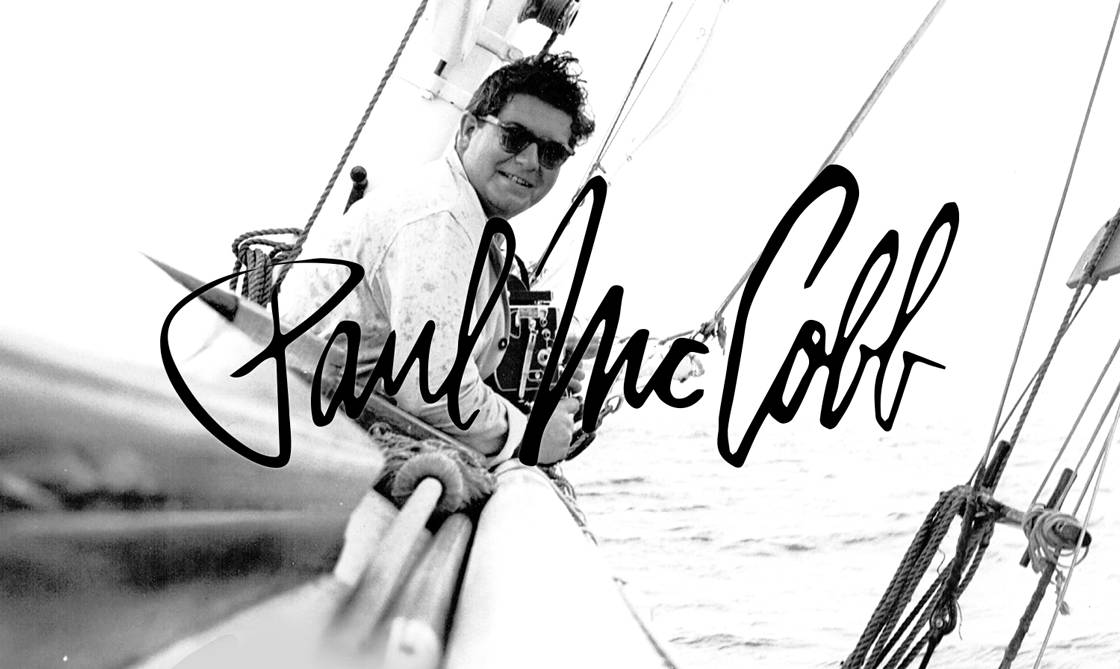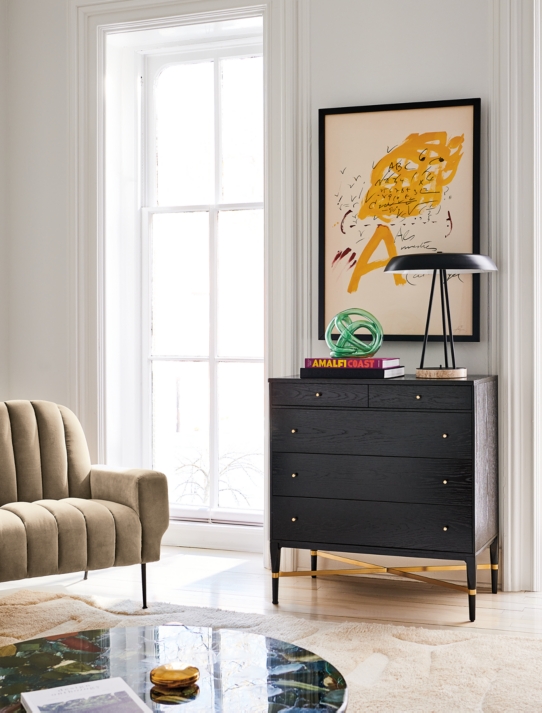 MOMA and The Brooklyn Museum. The very first set of The Today Show. The offices of Columbia Records and Mick Jagger's London flat in the 1960s.
The purviews of a midcentury master, but perhaps not a name that first springs to mind. Yet like the best of the genre, Paul McCobb's work invites you to reconsider everything you think you know about midcentury modern design. Now, his designs are readily available to purchase for the first time in half a century, thanks to an exclusive partnership with CB2.
Who is Paul McCobb?
Midcentury modern regularly tops lists of the most popular design styles, but what we think of as midcentury today has been diluted over the decades, a milquetoast shadow of its original point of view. True midcentury designs from the 1950s and '60s have a striking geometry about them, a purity of form and line that's practically provocative and a surprisingly rock 'n' roll undercurrent—and Paul McCobb's designs were very much a cornerstone of the movement.
Born in Medford, Massachusetts in 1917, McCobb studied art and joined the army before embarking on a career as a designer and decorator. He rose to prominence in the 1950s and '60s, working prolifically until his death in 1969. He was only 52 years old, but left an indelible mark on the design world—one that makes his pieces coveted collectors' items today.
McCobb belonged to the "form follows function" school of thought, stripping back all excess ornamentation in his work. It's no-nonsense but never imposing or cold. Take his lamps and lighting: simple silhouettes that are entirely comprised of custom components unique to Paul McCobb designs. This approach puts materials at the forefront of his designs, too—something we felt was integral when reissuing these pieces. The solid oak or natural travertine become the focus, rather than being swallowed or obscured by superfluous flourishes. You'll also find solid iron rod, natural cane and pure marble throughout the collection. All materials that are true to McCobb's original designs, with a few thoughtful 21st century updates like Sunbrella® canvas on outdoor furniture.
We're launching our Paul McCobb collection with outdoor furniture from the Pavilion Group, casegoods from the Connoisseur Collection and Exposior lighting. The Pavilion Group was McCobb's plan for indoor/outdoor living, a concept that continues to feel relevant in 2021, while Connoisseur and Exposior spotlight a high-end mix of materials like solid brass, oak, walnut and marble. This is just the beginning—in the coming months, we'll be releasing more modern icons to lust after and live with now that will only get better with age. That's Paul McCobb: Covetable. Liveable. Iconic. Only at CB2.