When you've got an outdoor oasis this gorgeous, what's the fun in keeping it all to yourself? While Sarah Sherman Samuel's Michigan backyard is perfect for some relaxing me-time by the pool, it's also ideal for summer entertaining.
"Last year we moved into the house in July, so the entire swim season we only had two folding camp chairs and an inflatable pool lounger. It made it hard to enjoy all the outdoor space. We had a few parties but there were no comfortable places to sit," Sarah explains. "That's what made me want to deck the backyard out with all the places to lounge."
Mission accomplished, we'd say. We got together with Sarah in her newly decked-out backyard and asked her to share her summertime essentials and effortless outdoor party decorating ideas — keep scrolling to explore it all.
SARAH'S SUMMER ESSENTIALS
DRINK OF CHOICE: Spicy margarita
PARTY FOOD: Cheese boards
POOL PARTY VIBE IN TWO WORDS: Sun and fun
THREE SONGS ON THE PLAYLIST: "10,000 Emerald Pools" - Borns, "Hot Fun in the Summertime" - Sly and the Family Stone, "Sunshine on My Shoulders" - John Denver
OUTDOOR ENTERTAINING TIP: I'm more of a "less is more" type of girl. Set the foundation with inviting outdoor furniture and let nature be the decor. If you live in the city, just keep adding more and more plants — with beautiful planters, of course.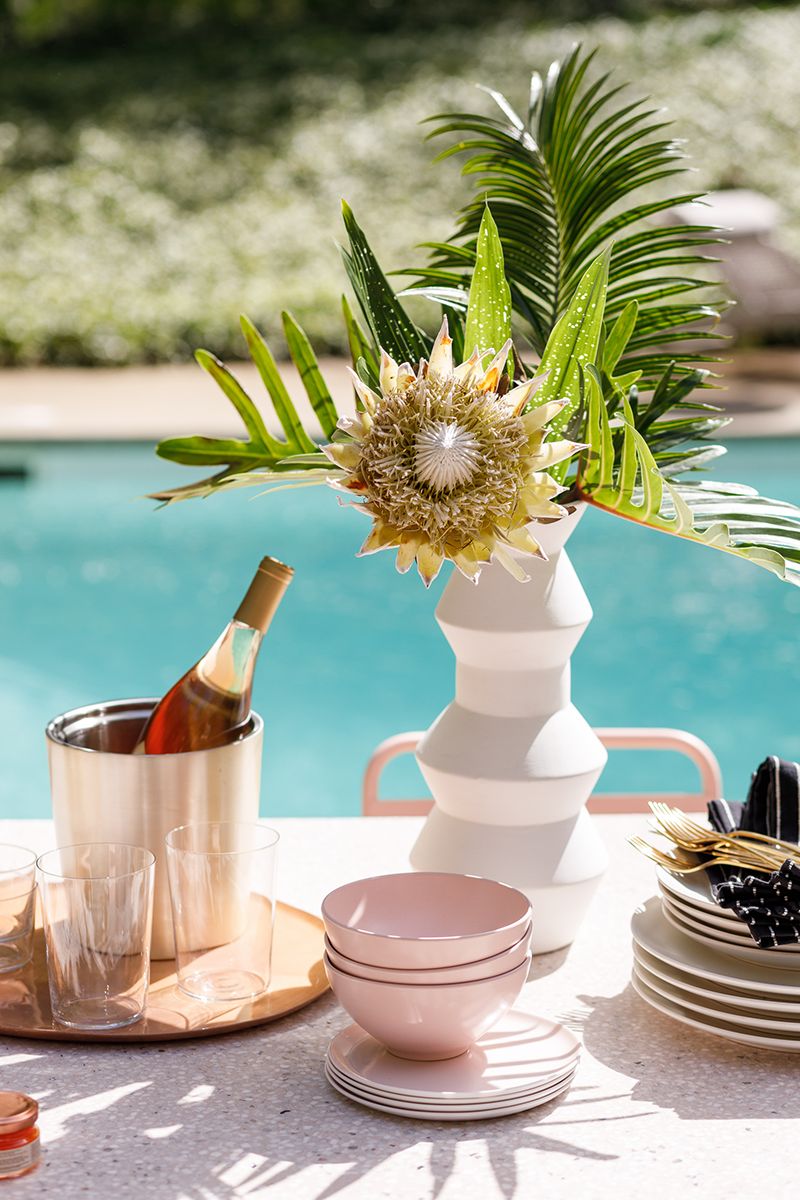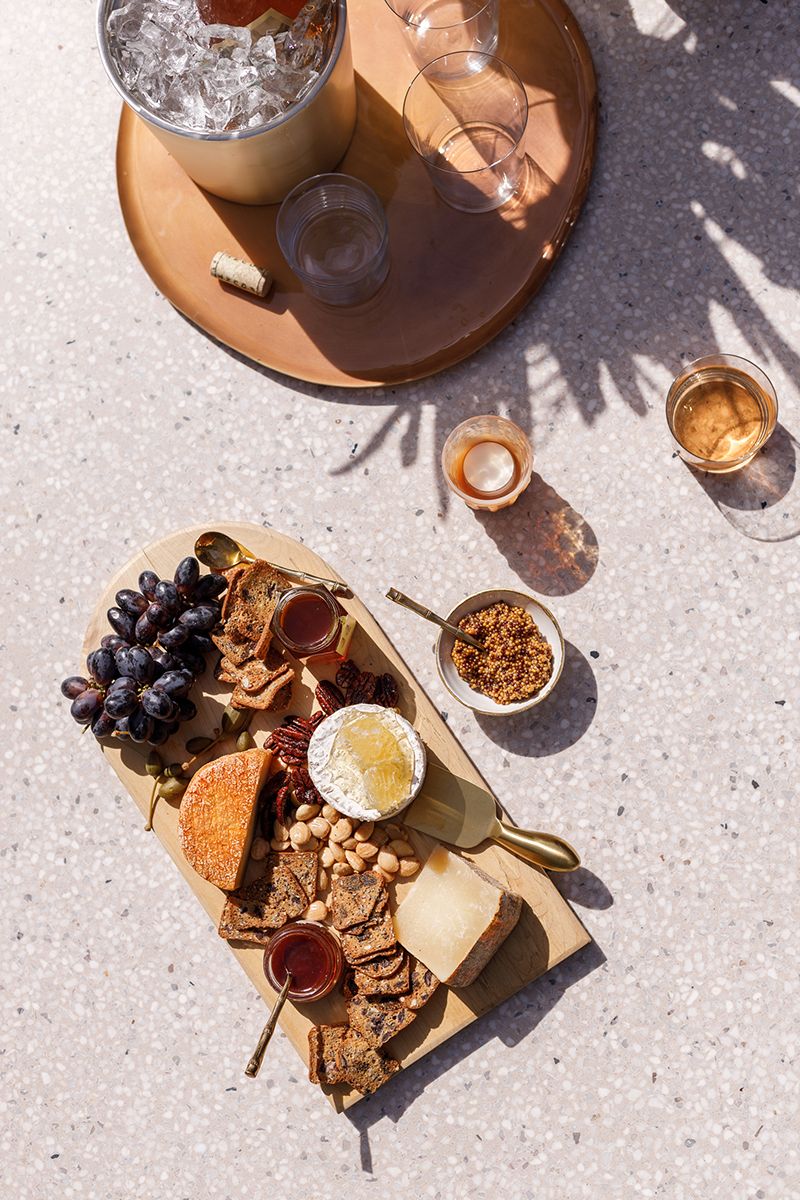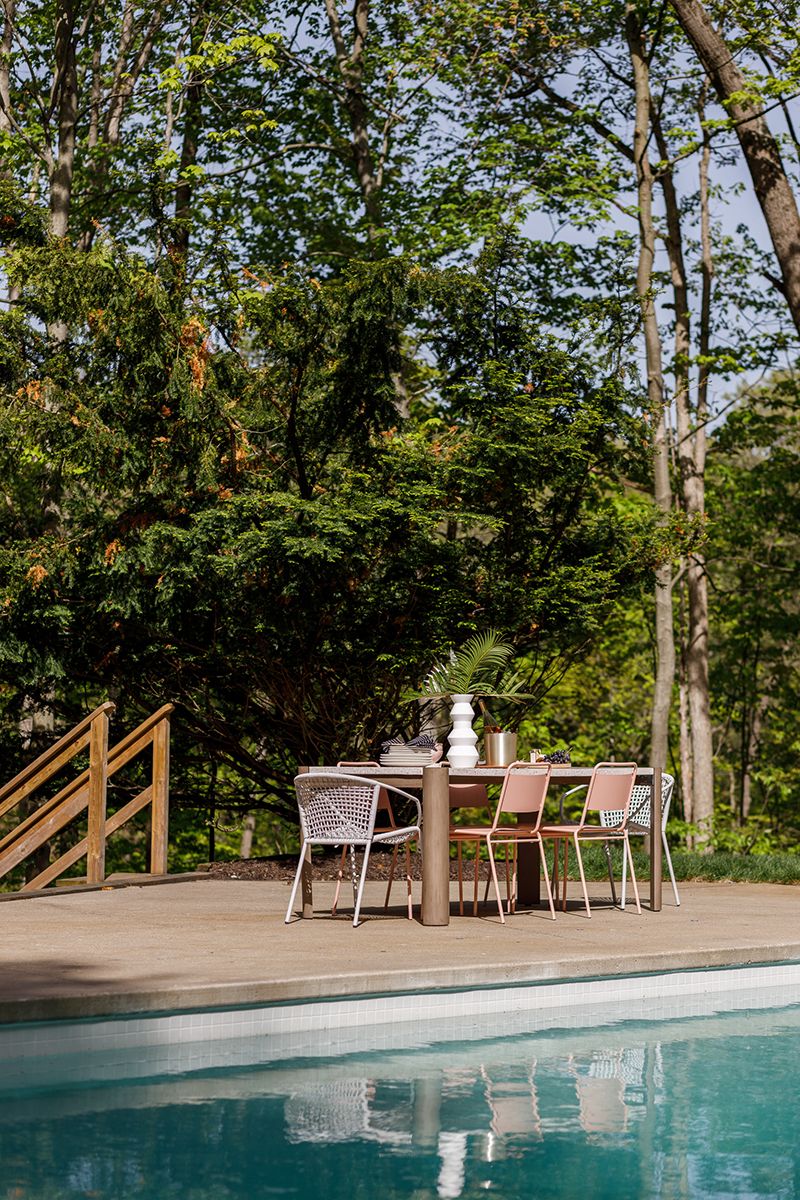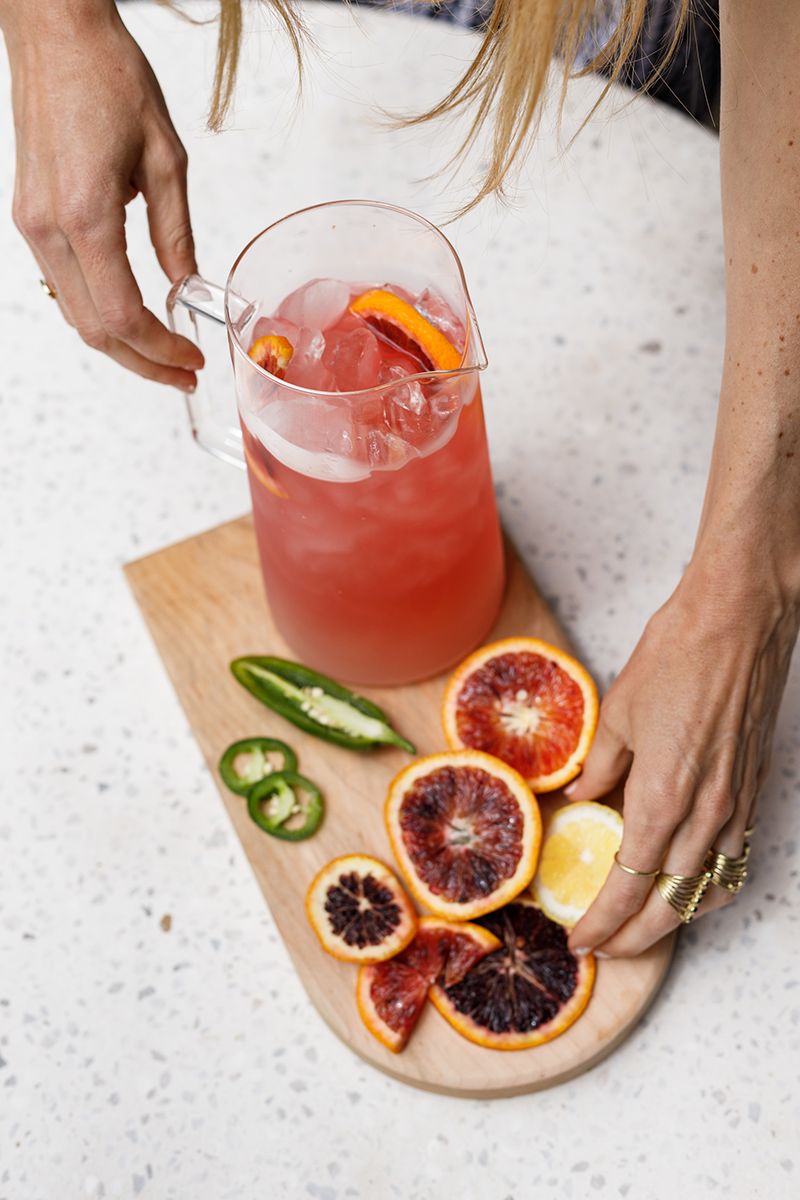 "I wanted it to feel inviting, like a hotel, and be the perfect place to gather with friends."