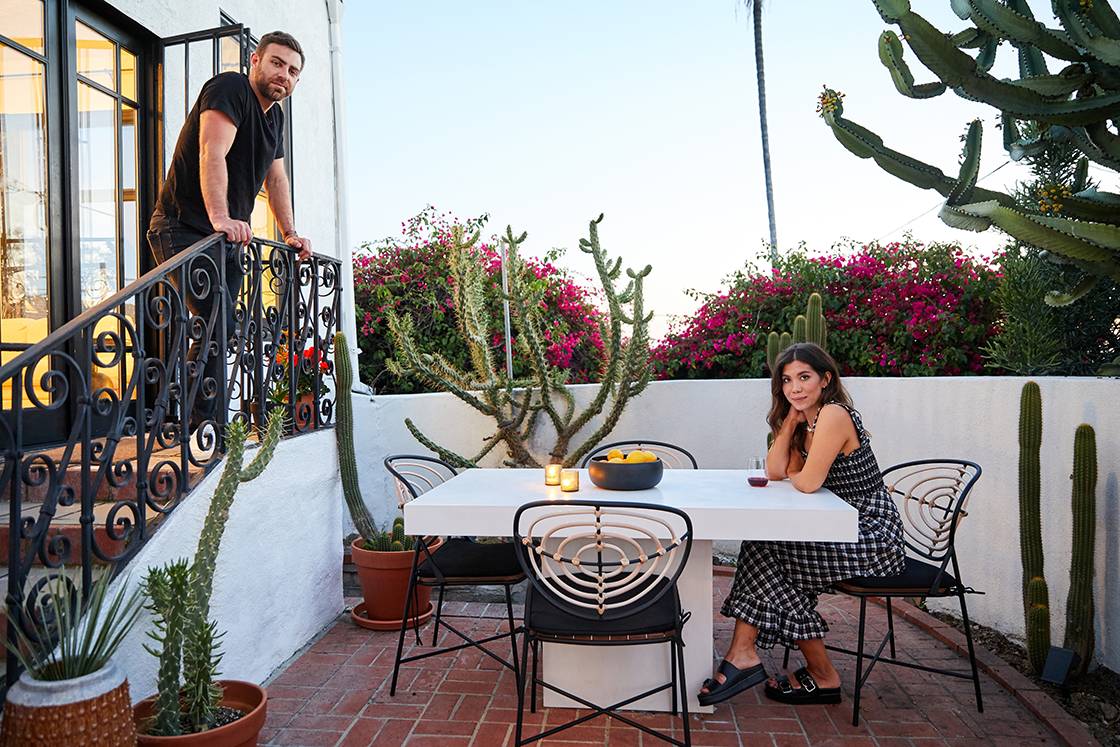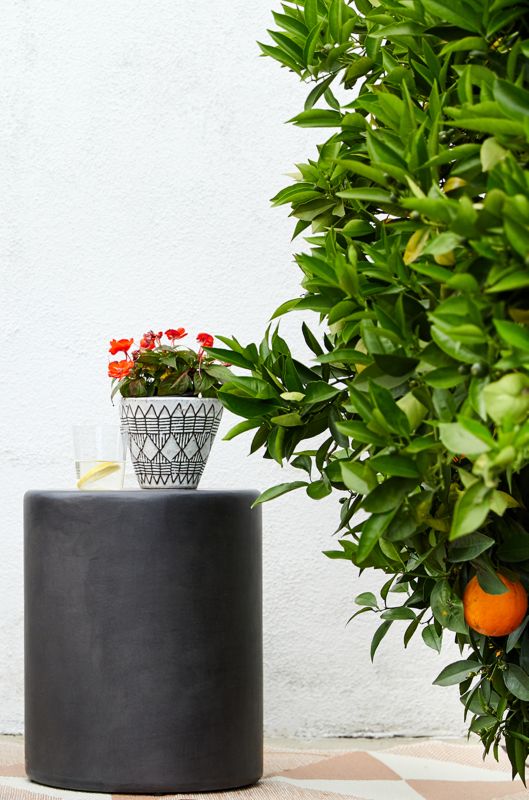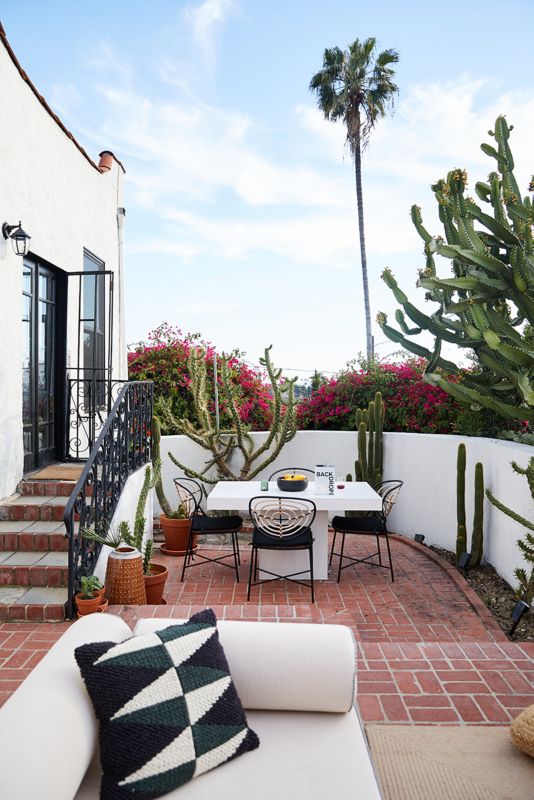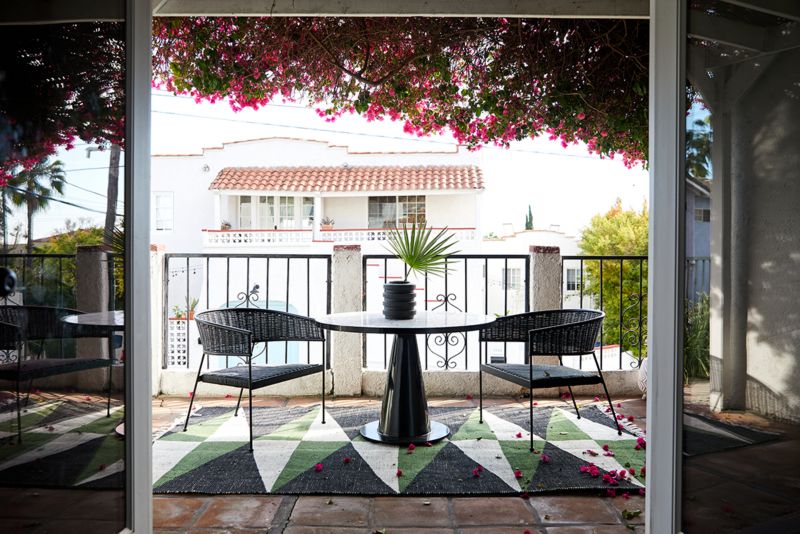 "Treat your outdoor space with the same care you would the rest of your home."
— Natalie Ebel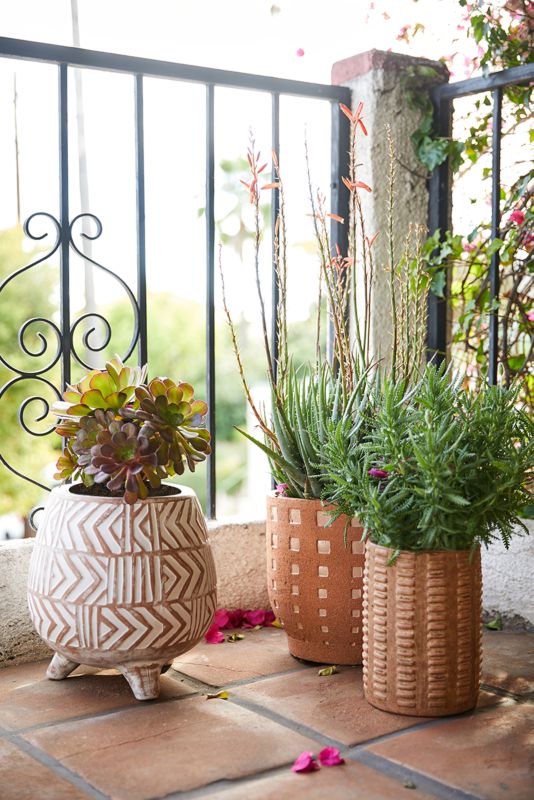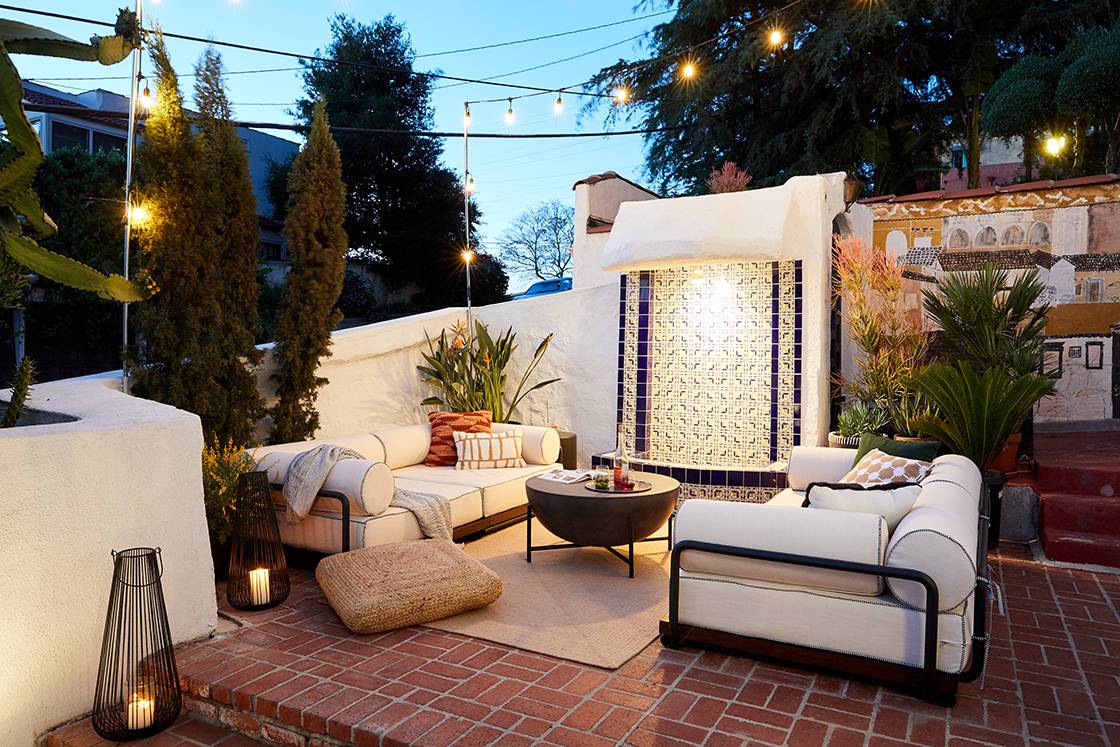 In fact, moving from a small Upper West Side apartment with no outdoor space to speak of made the whole concept of outdoor design a bit intimidating. "Honestly, we put off designing it for a while as we were getting settled," Natalie confesses. But then she saw the
2020 CB2 Outdoor Collection
and was inspired to get started. "It immediately reminded me of one of my favorite places, Hotel San Cristobal in Todos Santos." The hotel's vibe felt similar to the Ebels' Silver Lake home, so Natalie decided to emulate it with a neutral palette and pops of color, pattern and texture.
The architecture of the home itself also served as a source of inspiration when it came to design and decor choices. "I love the combination of the Clay Outdoor Pillow, Dart Outdoor Black/White/Green Diamond Pillow, and Burst Outdoor Natural and White Pillow. The Burst Pillow might be my favorite pillow of all time because the pattern matches my 100-year-old door," Natalie says. "Another color combo I'm into is dark green, pink and terracotta, the same palette we're launching soon [at Backdrop] with KISMET, SHY BOYS, and SUNDANCE KID. All three new colors are earthy and can be used for entire spaces or as interesting accent colors, particularly with SUPERMOON."
This can all feel like a lot to consider when it comes to outdoor design, but Natalie has some excellent parting advice if you're unsure where to start: "It doesn't have to be overwhelming and it doesn't have to happen all at once. Figure out what you really need to make the space useful and inviting and tackle those first," she says. "You can always add to it later, but if you try for an entire remake all at once you'll likely get overwhelmed, take a very long time, and probably spend too much money on things you don't love. What you really need are a couple of comfortable seats, some functional accessories and perhaps an umbrella and you're set."
This interview has been edited and condensed. All photos by Ye Rin Mok.