An atelier, a creative workshop, a production studio where the input of more synergies creates design products, a synthesis of form and function.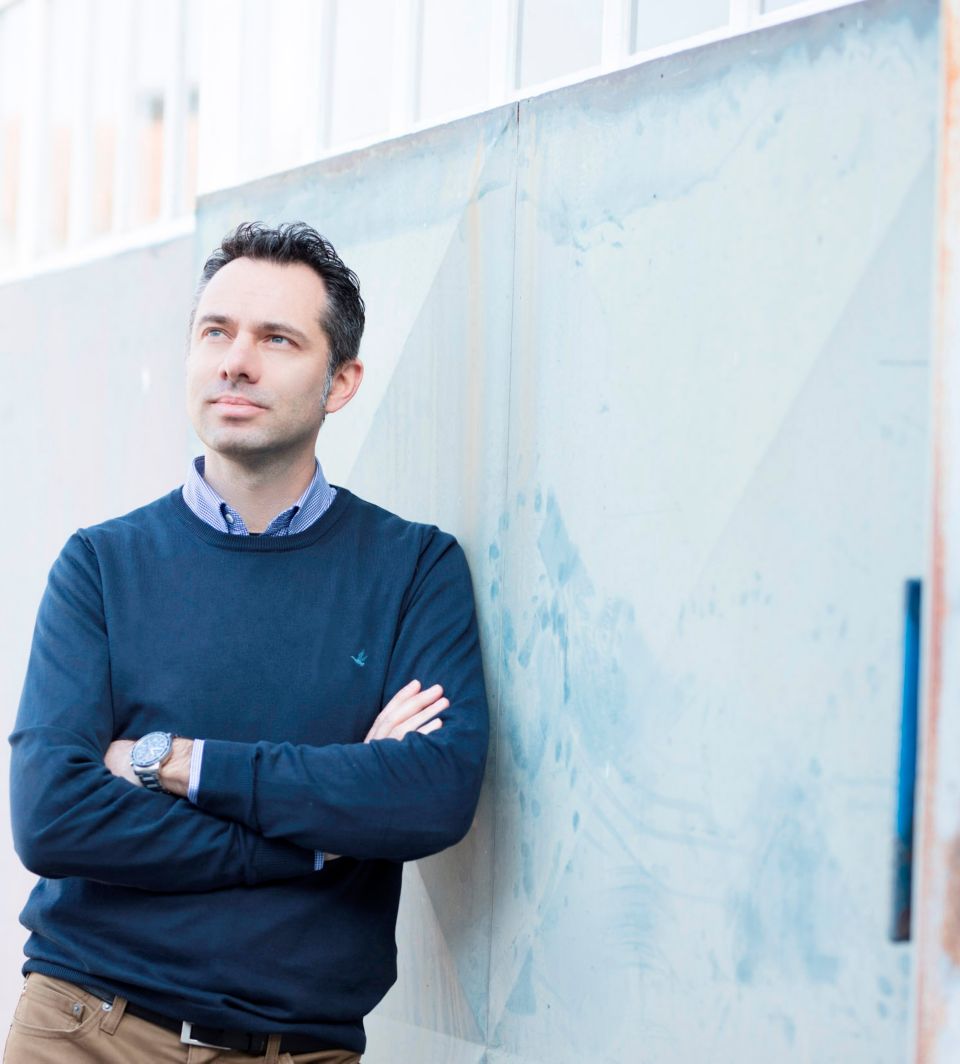 Omar de Biaggio
pinterst.com/omardebiaggio
Where was your favorite place to live?
Where I actually live: Friuli is a wonderful region in the north east Italy, where you can have Alps, hills and the sea in a bunch of kilometers, a landscaped full of history and strong traditions: here I find all the things I really need.
What's your favorite room in your home?
The living room for me the most vital space.
In your opinion, what is the best designed item of all time?
The smartphones.
What are your sources of inspiration?
Modern curved objects.
What do you drive?
A yellow Fiat 500 Abarth.
What are your interests outside of design?
Biking in the mountains and downhill: the immersion in the nature helps me to balance body and spirit, and re-charge the batteries getting new inspiration and ideas. Cars are also my passion, as I liked to drive in rally competitions.
Who are you design icons?
This may sound obvious, it's the Eames Collection. They truly where on another planet for that time.
"I am not particularly focused in owning,
but in enjoying the moment."
Form vs. function?
First, anything you draw has to have a meaning and a goal: a beautiful chair has to be comfortable, otherwise it is only an accessorize. On the other side, why creating an unattractive object when you can give it an appeal? Joining these two components is my daily challenge.
What is your personal decorating style?
Mid-century modern is the base – in general I appreciate homes that are decorated with very personal objects that perfectly identify the landlord.
What's your favorite possession?
Technology, in general is pleasing, so I am interested in the news and the smartphone is a small tool that I like to change quite often.
What was/is your biggest indulgence?
Certain mistakes – one has to go over them and be able to avoid to get closed again.
What's the best career advice you ever received? Ever gave?
Someone told me: Never judge by appearances, and I am glad I had the chance to get very nice surprises. What I like to say is 'Always believe in your dreams and work hard!'.