Molly Fitzpatrick creates fresh, modern designs and believes
that designs should enhance whatever they are applied to, bringing a vibrant
connection to otherwise plain or cold surfaces.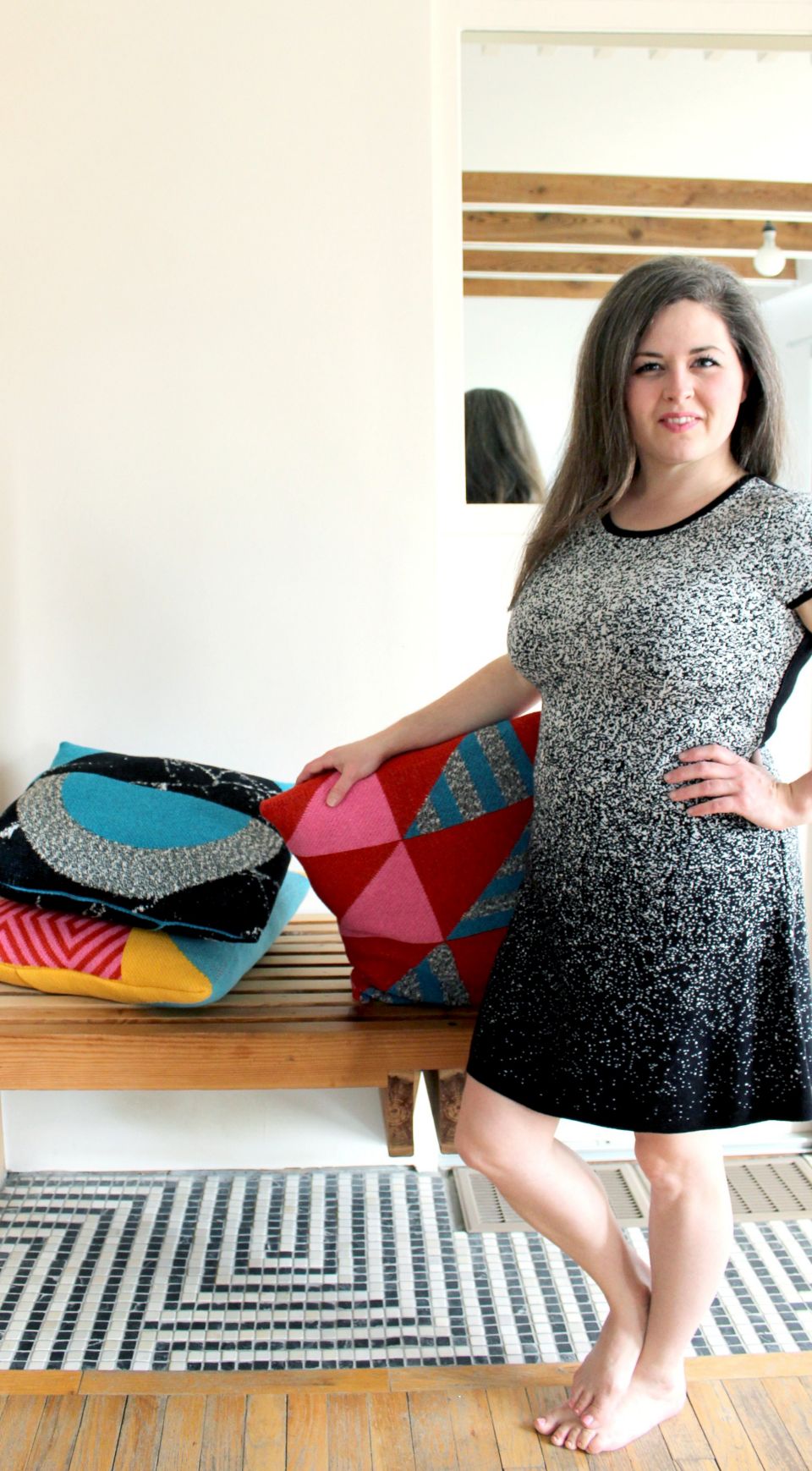 Molly Fitzpatrick
@mollyfitzpatrickstudio
Where was your favorite place to live?
Winston Salem, North Carolina, where I had my first job after college working as a textile designer in a weaving mill. It was there that I realized the sun could shine, even in the winter (after living in Cleveland, Ohio my whole life!).
What's your favorite room in your home?
I love my studio. The entire second floor of our home was converted into a huge, bright studio by my talented husband. He created beautiful concrete counters, shelves and desk for me and clever hiding spots and playing nooks for my kids.
In your opinion, what is the best designed item of all time?
The wrap dress.
What are your interests outside of design?
I love to travel, especially a road trip with road trip snacks with my family. I also love going for hikes in the beautiful Cleveland metropark system, I try to take my kids to get lost in the woods at least a few times a week.
What are your sources of inspiration?
Textiles! I love learning about textile manufacturing techniques, cultural significance of textiles, historic textiles, messages and meanings of textile designs.
"My dad told me that in general,
people prefer to see others succeed than fail."
Who are you design icons?
Alexander Girard, Gunta Stolzl, Julian Stanczak, Vera Neumann, Anni Albers.
What is your personal decorating style?
Bright white spaces with moments of intense optical pattern.
What's your favorite possession?
I have a comb that I love, it is perfect for teasing my hair when I want a little extra height.
What's the best career advice you ever received? Ever gave?
I give the advice that nothing will make or break a career, everything is a drop in the bucket, big goals take lots of time.