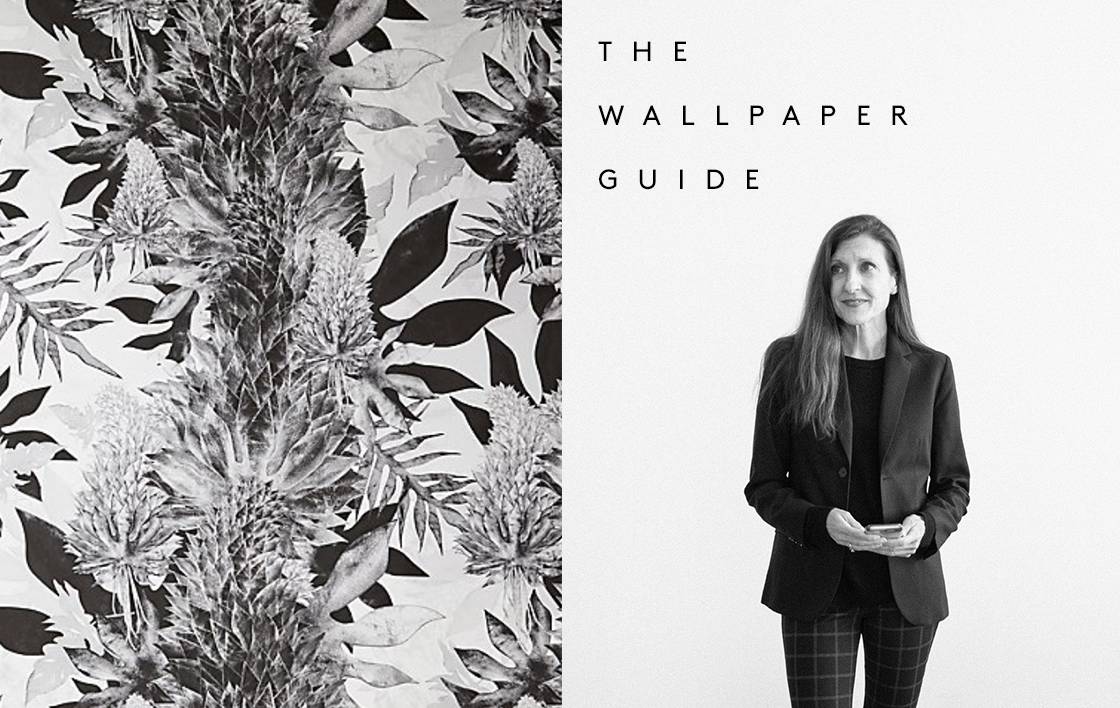 Let's face it, staring at a blank wall while sheltering in place is hardly inspiring. We've always been big fans of statement-making design at CB2 — it's kind of our whole thing — and we're leaning into that now more than ever. In fact, there are few bolder ways to transform a room and make an impact than to go all in with some really striking
wallpaper
.
Wallpaper has seen a resurgence in the design world over the past few seasons, but we'd argue it never really went away. Just look at iconic designs like Scalamandré's Zebras or CW Stockwell's Martinique (aka the banana leaf palm print made famous by The Beverly Hills Hotel and sort of the ultimate in transportive design). We'd say that the wallpaper of today isn't your grandma's wallpaper, but who knows? Maybe your grandparents have really excellent taste.
We won't deny that wallpaper can feel intimidating at first, though. Luckily we have an in-house expert at our disposal. If there's anyone who knows a thing or two about making an impact, it's Senior Director of Visual Merchandising Sara Harter. Below, her best advice on how you, too, can pull off wallpaper — and take your home to a whole new place in the process:

The first step when it comes to working with wallpaper? Choosing a design. And there's more to it than simply scrolling through and picking a favorite. "The designs and surface patterns [of wallpaper today] are so fresh and modern, more interesting," Sara says. "It can truly transform a room, more than even a coat of paint. If you are hesitant, start with what you know you like and are already invested in — a favorite color or a neutral."
Wallpaper can truly transform a room, more than even a coat of paint. — Sara Harter
It's also a good idea to consider how the wallpaper will work with your existing furniture and decor. As Sara notes, "It is important to think about the other elements that layer the room. Consider your wall art and wall decor and how that will layer on top of it. Do you have patterned upholstery and how will that play against the wallpaper?"
Finally, think about where you want to install the wallpaper. Are you going to play full out and do the whole room, or start with an accent wall? Or maybe even something a little less traditional?
"Lamp shades and the backs of bookcases are pretty typical [non-wall projects]," Sara says. "I love wallpaper on ceilings, too." Deciding this now will help determine how much wallpaper you need to get started. (Another pro tip: buy a little more than you need — just in case.)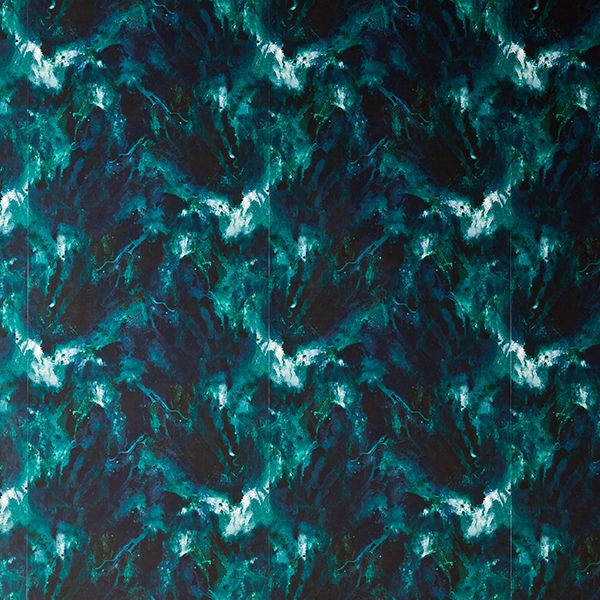 The bold drama of modern wallpaper designs can be a double-edged sword and the cause of what we like to call "installation anxiety." What if you hate it once it's actually on your wall? Or what if you mess up the actual installation process itself?
Take a breath and start small. "Just do a single, focal wall as opposed to an entire room," recommends Sara. "A common approach that I love is to use a super bold pattern in a small bathroom. It's an opportunity to try something uncharacteristic but you don't have to look at it 24/7. It's like a nice surprise each time you step into the room."
We're not going to sugarcoat it: installing wallpaper is definitely a trickier process than painting a room. That's why, if we're being totally honest, we prefer to outsource the job and bring in a professional. Sara agrees with this approach: "Be realistic with your abilities and the scale of the wallpaper project. If you are not hiring a professional to install it, start with a simpler project — a single wall with no architectural details to contend with."
Wallpaper is an opportunity to try something uncharacteristic … It's like a nice surprise each time you step into the room. — Sara Harter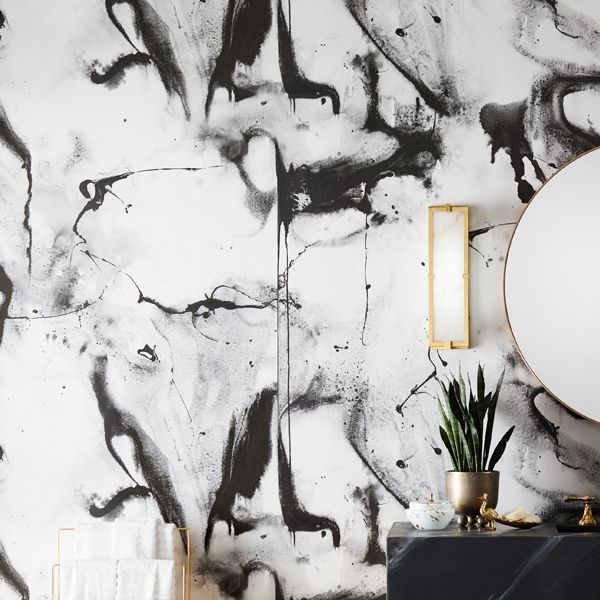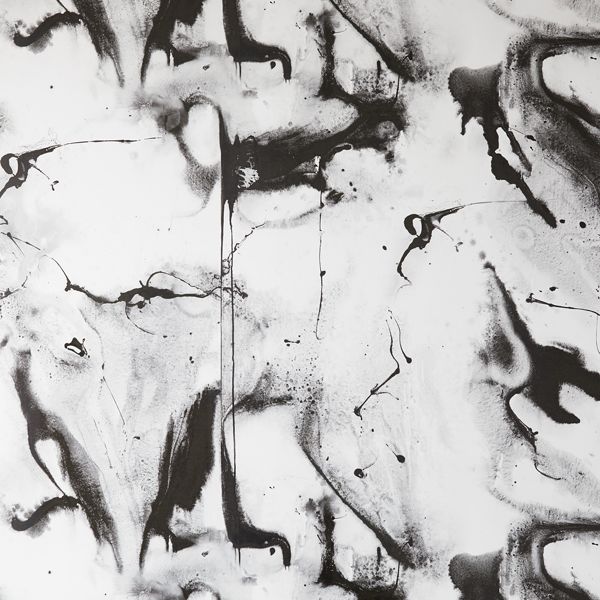 So you've decided to join the wallpaper club. Yay, and welcome! Might we suggest starting with one of Sara's favorites? "I love our
Kimolia Ocean Black
— it's a modern, graphic black and white botanical with lots of shading and depth," she says. "I also love our
Flamingo wallpapers
. They look like a simple small textured print from afar and it is not until you start to get closer that you realize they are flamingos."
If neither of those options are really tickling your fancy, we've got a range of modern wallpaper designs that work for practically any space, from dramatic florals to bold black and white patterns. See? Wallpaper doesn't have to be so intimidating after all — and can be a total game-changer in your space.