"Work's work. Although sometimes that's hard to remember!"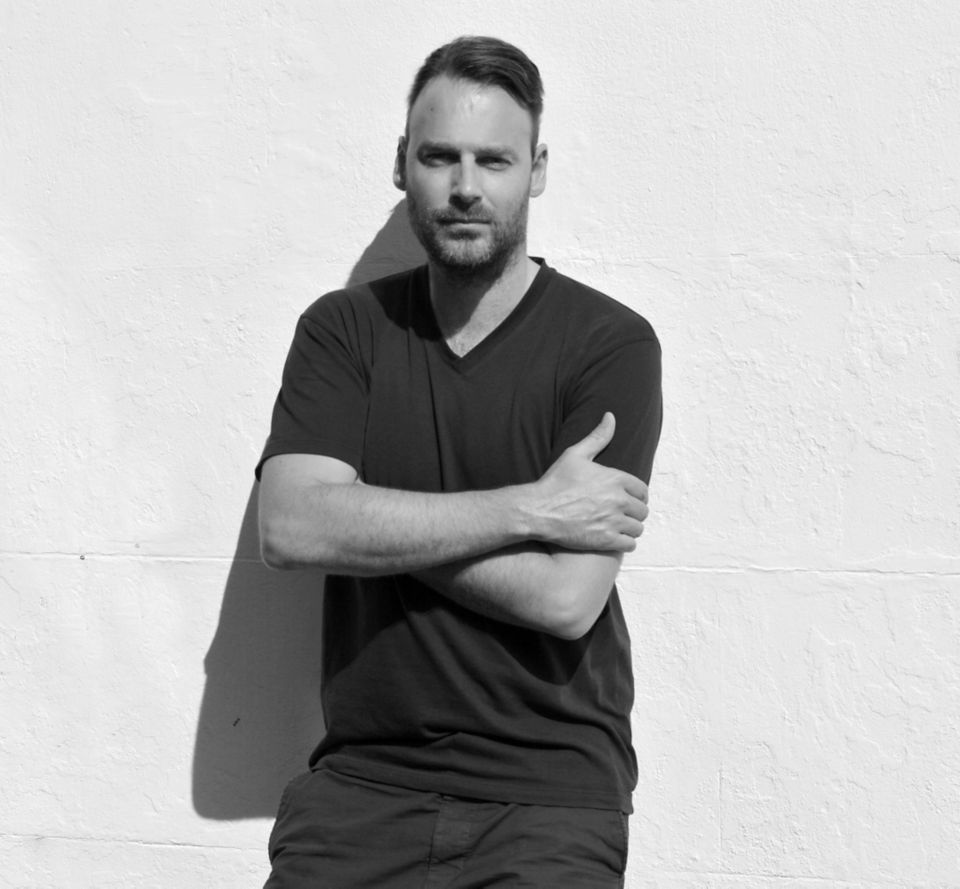 Where was your favorite place to live?
That's really hard to answer. There's a few places that mean a lot for different reasons. Years back I lived in Highgate, North London and loved it's secluded village feel and great pubs. More recently when we had our first daughter we lived in Brooklyn, New York, and adored the leafy streets, brownstones and sense of community, but it's got to be Sausalito, California. My wife and I rented a small apartment above a garage there for a month or two years back when we were touring around the US and the view back over the bay to San Francisco was stunning. I'd happily settle back there one day.
What's your favorite room in your home?
Our open plan living room/kitchen diner. It runs straight through from the front to the back of our apartment with period shuttered sash windows either end. Both windows let in great light and look out onto greenery, which provide privacy and the feeling of living in the country even though we're in London.
In your opinion, what is the best designed item of all time?
I'm a big fan of our Alessi stove-top espresso coffee maker. I use it multiple times a day and it never lets me down.
What are your sources of inspiration?
For furniture, flea markets, antiques fairs and auction houses, but also architecture. Walking around a city like London or New York which both have a wide array of periods and styles all mixed in together. There's always surprises and little details to capture.
What are your interests outside of design?
You mean there's something else? Shoes? I definitely have more than my wife. I can't resist quality handmade leather boots. Aldens, Redwings, Trickers, next I've got my eye on a pair of Church's.
Who are you design icons?
Modernists like Breuer, Mies van der Rohe & Eero Saarinen, not only for their architecture but their work with furniture too.
What is your personal decorating style?
Eclectic. A real mix of modern, mid-century and everything in between. Most of our furniture we've collected over time or inherited. My wife's 70's Danish dining table, some 1950's Robin Day chairs that were a barn find, and my grandparents Ercol coffee table. We've also got some great modern pieces by Stephen Burks, shelving by the British designer Terrance Woodgate and I've recently brought some new Windsor style chairs by Michael Marriot. I'm not a fan of the curated look for a home, I'm not worried about trends. For me a home has to evolve over time with pieces that have a story, and are personal.
What's your favorite possession?
I have a CM 194 HD fireside chair designed by Pierre Paulin in 1955. It's high curved back and generous sloping seat means it's the perfect place to sit and read the paper at the weekend.
What was/is your biggest indulgence?
Up until recently I would have said our sofa that we had shipped back from the US. It's huge, and so long that the whole family fit on it, however our new indulgence is our Visprung bedstead traditional mattress, again it's big and worth every penny.
Do you have one low budget decorating tip?
Mood lighting. Atmospheric lighting is easy and doesn't have to be expensive. We've got a mix of vintage and modern floor standing and table lamps throughout our apartment. They all have character and give off different light.
What's the best career advice you ever received? Ever gave?
Work's work. Although sometimes that's hard to remember!
To see all of James Patterson's current designs for CB2, go here.