At CB2, we get by with a little help from our designer friends. That's why we're thrilled to introduce a new event series that taps into their expertise through interactive conversations and mini-consultations, all over cocktails (naturally). It's almost like designer speed dating, except you walk away at the end of the evening with amazing new contacts and tons of interior inspiration instead of … whatever people walk away from speed dating with.
Earlier this year, we invited top Dallas designers to share their tips, tricks and style predictions during the inaugural event in our brand new Knox store. We walked in, floor plans and paint swatches in hand, seeking all the interior design advice we could get. By the end of the night, all our burning questions had been answered and we walked out with a renewed sense of inspiration and motivation — not to mention a serious hand cramp from furiously scribbling notes.
We covered everything from how to manage small-space living to broader topics like trends for the year ahead and what exactly people mean when they talk about "eclectic" style. All that advice from interior designers was simply too good to keep to ourselves — so we aren't. Read on to meet the designers and learn their secrets to defining your style and transforming your space, and be sure to keep an eye out for the next one.
ALLISON CRAWFORD OF ALLISON CRAWFORD DESIGN
Allison Crawford is the Founder + CEO of Allison Crawford Design, a boutique interior design firm, and HOTELette, a design-centric collection of Airbnbs. She lives in Austin, Texas with her husband, daughter and dogs.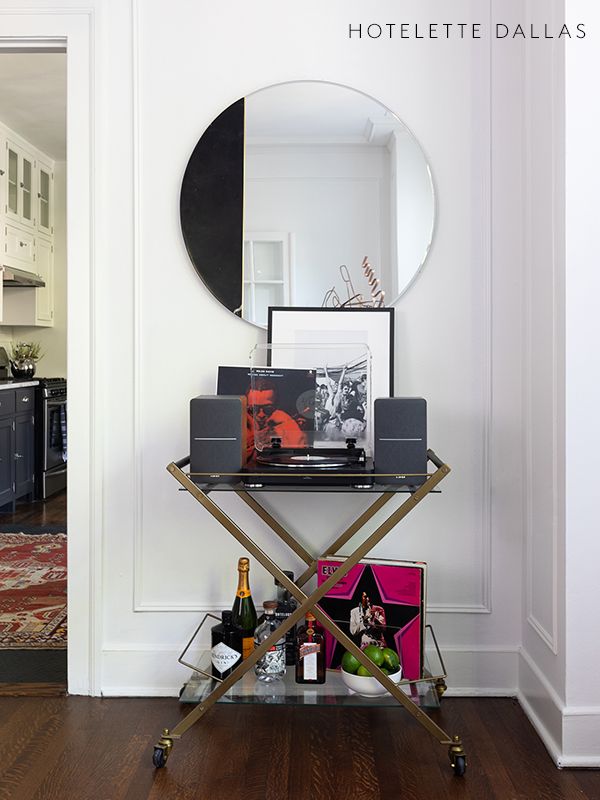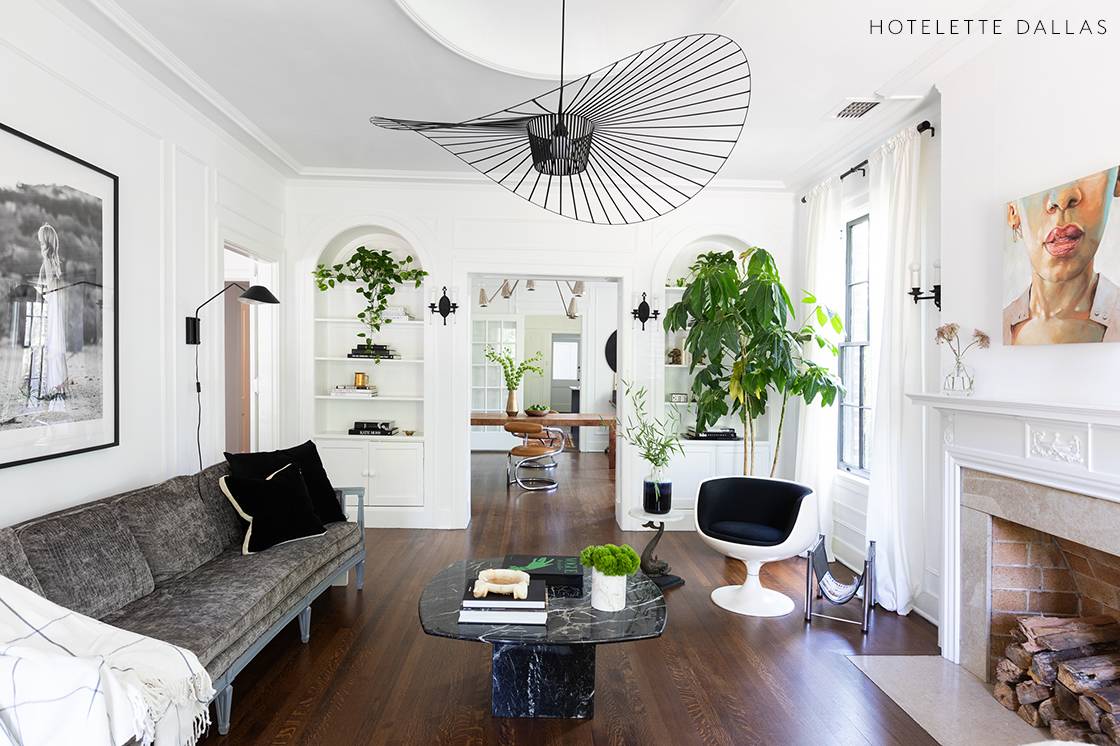 Photos courtesy Allison Crawford
Trend to retire / trend to embrace
"[Retire] subway tile. It reigned supreme the past decade and it's time to switch up the shape to square tiles. [Embrace] terrazzo! It's been gaining momentum over the past couple years, and I think we're going to see even more of terrazzo in flooring, patio furniture, accent tables, pottery, etc."
Small-space design tip
"Declutter. Embrace 'less is more' to the extreme and pare down, and you'll have a blank slate (and headspace!) to tackle a bolder design challenge."
Mixing high/low is an integral part of my design process. I believe you don't have to drop big money for big design moments.
Make it personal…
"Be fearless; don't be afraid to integrate the inspiration you've saved on Pinterest or Instagram into your own space. Paint and wallpaper are relatively low-risk, low-cost ways to experiment with your design aesthetic."
…but keep it intentional
"The advice 'buy what you love + everything will work together' can be misleading. Sometimes you have to reimagine the pieces you love with new upholstery or paint for them to work together. Also, eclectic doesn't mean cluttered! Make sure you really love what's in your space. Realistically, a room doesn't come together overnight. Don't rush finding that accent chair or dining table."
Get the Allison Crawford Look
SAMANTHA SANO AND JOSLYN TAYLOR OF SWOON, THE STUDIO
SWOON, the studio is a multi‑disciplinary design firm specializing in interior design, luxury branding and art direction. Led by founder Samantha Sano and partner Joslyn Taylor, the studio is home to an intrepid crew of designers, artists, writers, makers, editors, illustrators, photographers, and product designers. The diverse creative background of the team allows us to approach projects holistically and create work that is soulful, compelling and memorable.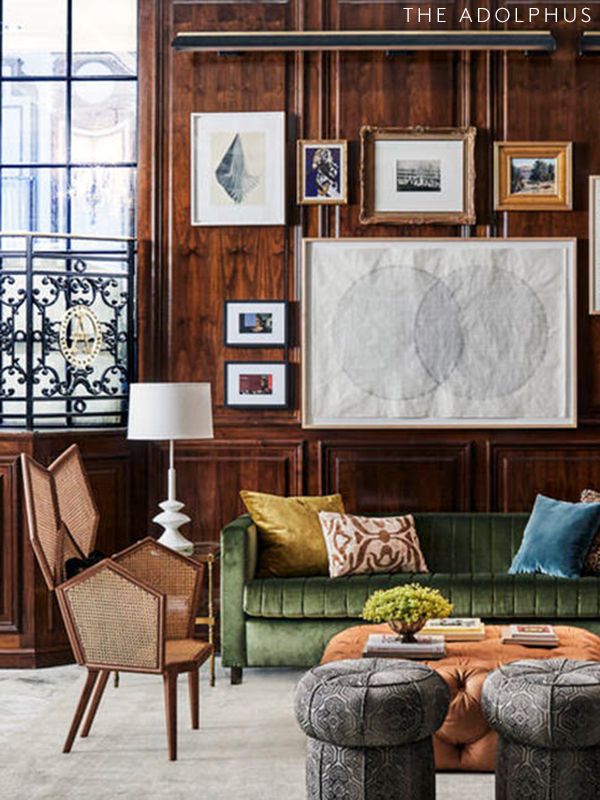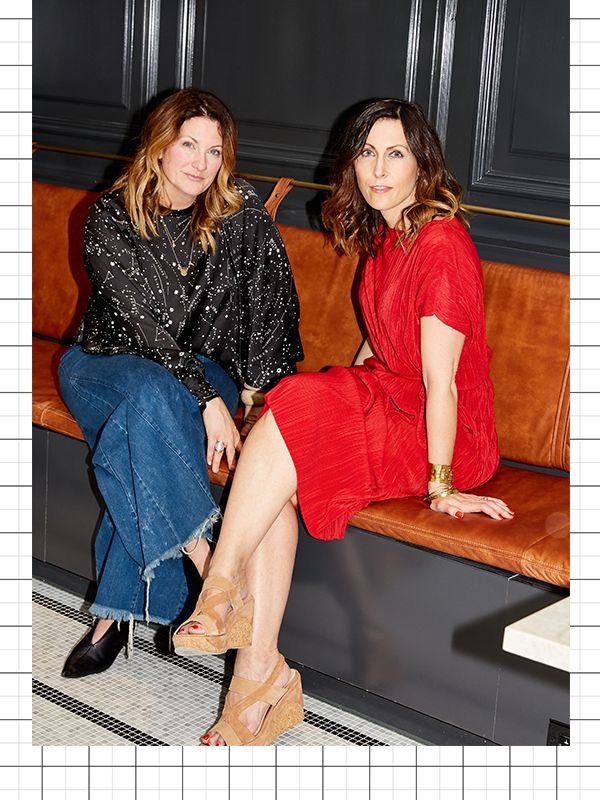 Photos courtesy SWOON, the studio
Trend to retire / trend to embrace
If we never see another Edison bulb, we won't be sad. [This year we're embracing] '80s modernism.
Finding inspiration IRL
"Get off of Pinterest and Instagram and get out into the world. Travel, visit museums, look at vintage design books, take lots of photos of places and objects that you love and scroll through them to see if you can find a pattern in the things you gravitate toward. The more things you see in the real world, the better your 'aesthetic library' will be. Out of all of that non-digital input, your interior style will begin to develop."
Amazing, beautifully designed things really can be found at every price point.
When to splurge and when to save
"If a piece makes you happy it's always worth splurging on, as you're more likely to have it for a long time. Amazing, beautifully designed things really can be found at every price point, and a room always feels more modern and authentic if there's a high/low mix."
Interior design advice for small and large spaces
"Paint the walls and ceiling a dark color [in small spaces]. Most people think dark paint makes a room look smaller, but it actually sort of blurs the borders, giving the space a sense of expansiveness. Hang those curtains high and don't be afraid to get a piece of furniture or art that feels too big for the room. The play of scale will make the room feel more interesting. With open-floor plans, it's always about creating lots of cozy 'nooks' that people can tuck into. To that end, we like to create more than one seating area and often use multiple rugs to delineate different spaces in the room."
Thanks, it's vintage
"The key is balancing the number of new vs. vintage pieces. If you put a single new piece in a room filled with vintage or vice versa, that item will likely feel disconnected from the rest of the space. So make sure there's a good mix of both."
Get the Swoon, the studio Look
KATY CURTIS OF DUNCAN DESIGN GROUP
With 15 years of experience in design ranging from hospitality and commercial to retail and multi-family, Katy is now pursuing her true passion in hospitality design. After receiving a BS in Interior Design at Arizona State University in 2004, she worked as an interior designer across the nation from Phoenix to NYC and attended culinary school on the side. Katy is now Director of Design at Duncan Design Group, specializing in restaurants, nightclubs and hotels.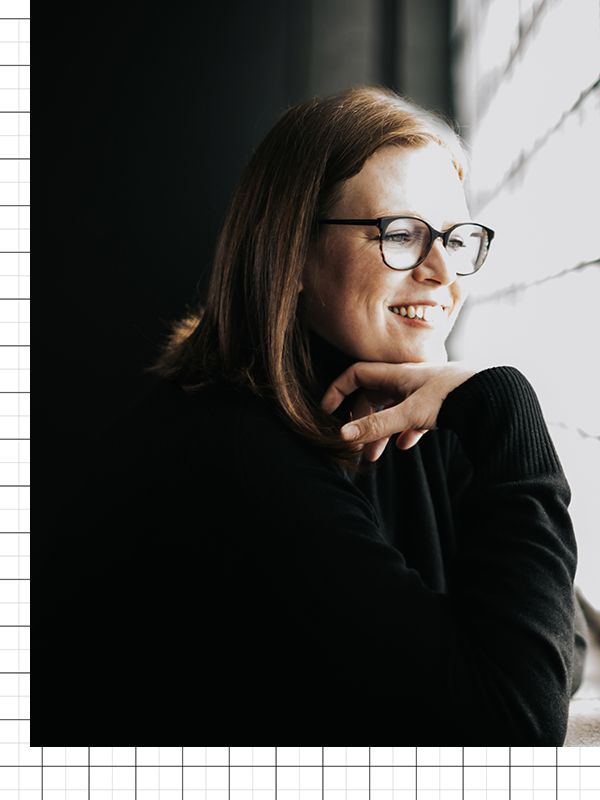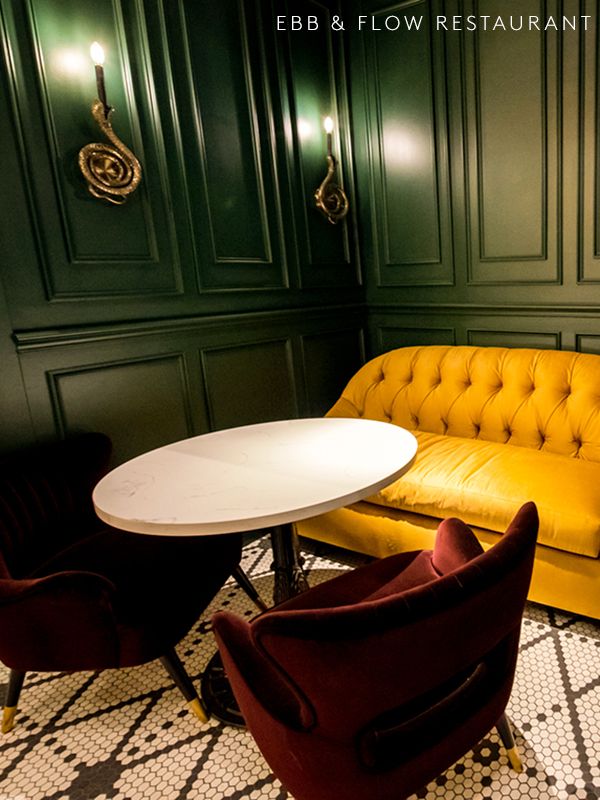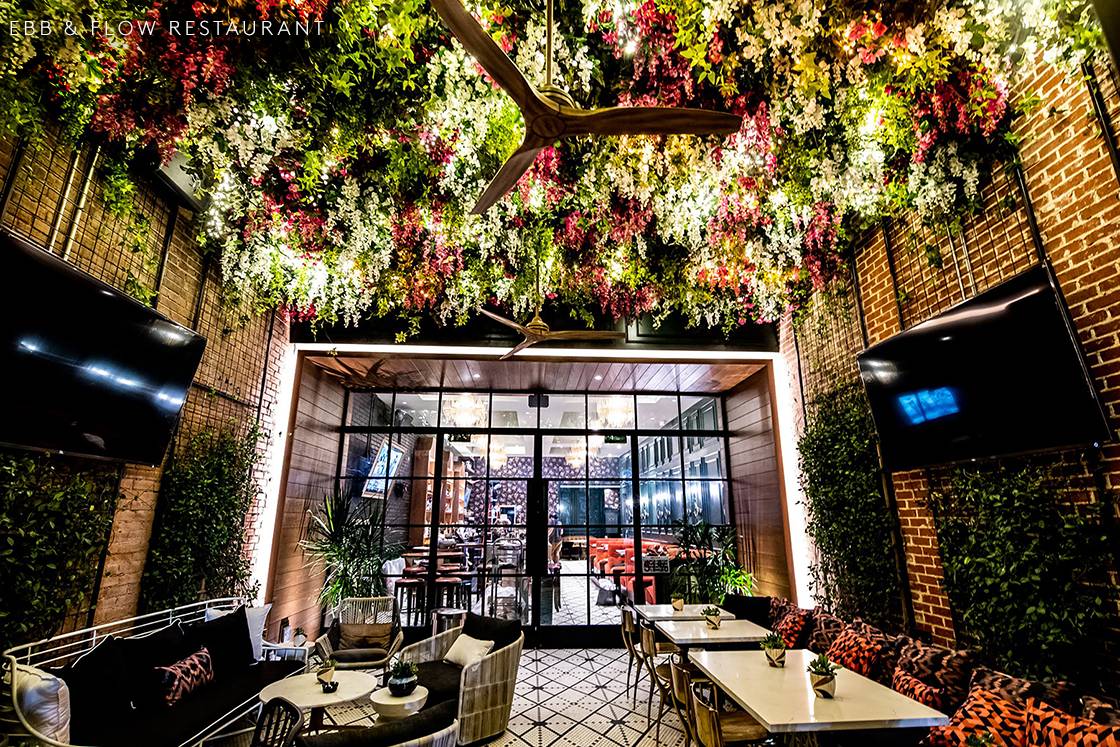 Photos courtesy Duncan Design Group
Trend to retire / trend to embrace
"[Retire] hex tiles, especially when they are cut into a different material on the floor as a transition. [We'll see more of] the color lavender."
Saw it on Instagram
"Start saving your ideas so that you can look through them and assess what commonalities they have. If you are constantly drawn to a particular style, find who designed the space or even a product that is in it. I like to follow designers or product lines on Instagram to get a daily dose of what is new."
One relatively easy change renters can make for a big design impact: Removable wallpaper!
Big moments deserve a splurge
"Splurge on the focal-point piece. Or if it's something upholstered, spend the money on the fabric and guts of the piece so that it will last. It's easy to save on the ancillary pieces and find the similar look for less."
Embrace the darkness
"Don't be afraid of dark colors [in small spaces]. Painting the walls dark actually doesn't make it feel smaller."
HILLARY LITTLEJOHN OF HLS INTERIOR DESIGN
Hillary Littlejohn is known for creating timeless spaces inspired by modern classicism. Since opening her namesake firm in 2005, Hillary Littlejohn Scurtis Design, Hillary has collaborated with clients to achieve interior landscapes that synergistically blend the refined use of materials, a developed a sense of color and strong silhouettes. Hillary believes that lifestyle and beauty dictate all design and are the first considerations in creating unique spaces for each client. Hillary received a B.A. from Southern Methodist University in Dallas, TX and is a graduate of the New School Parsons Interior Design, NY, NY.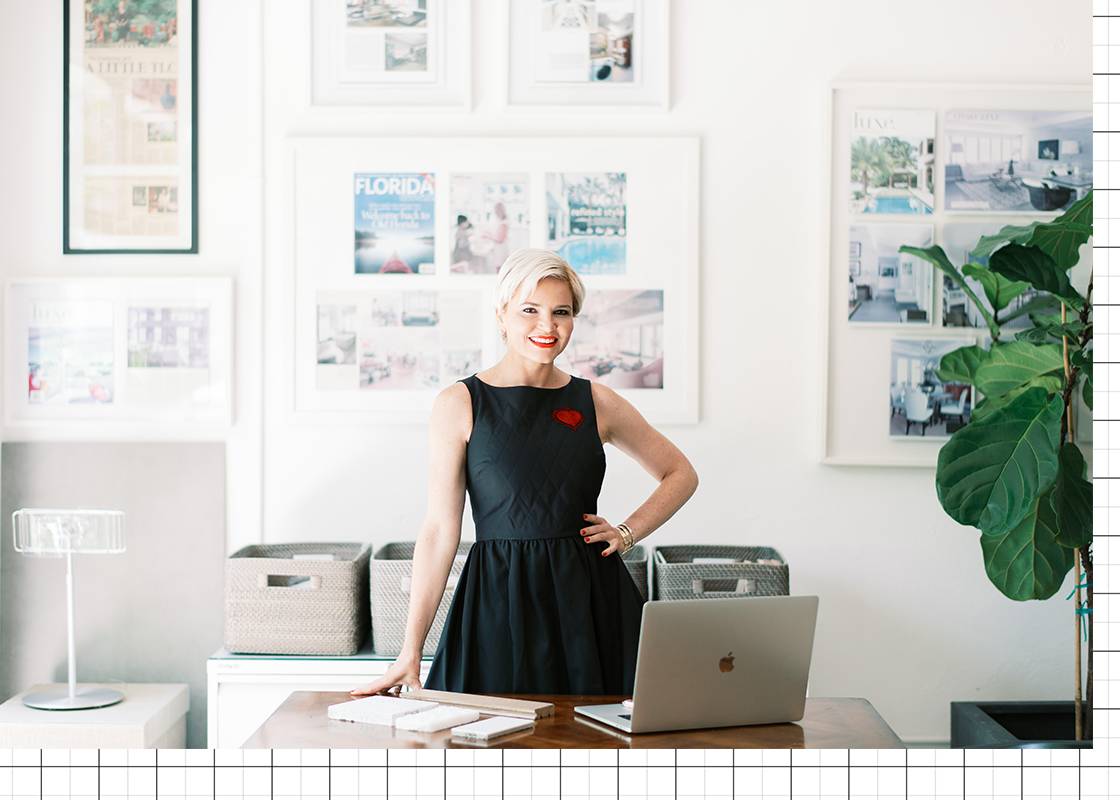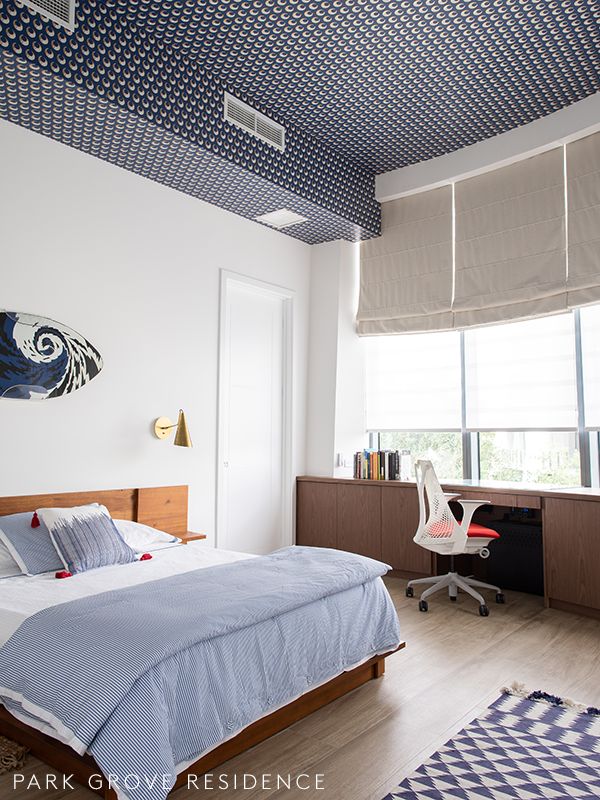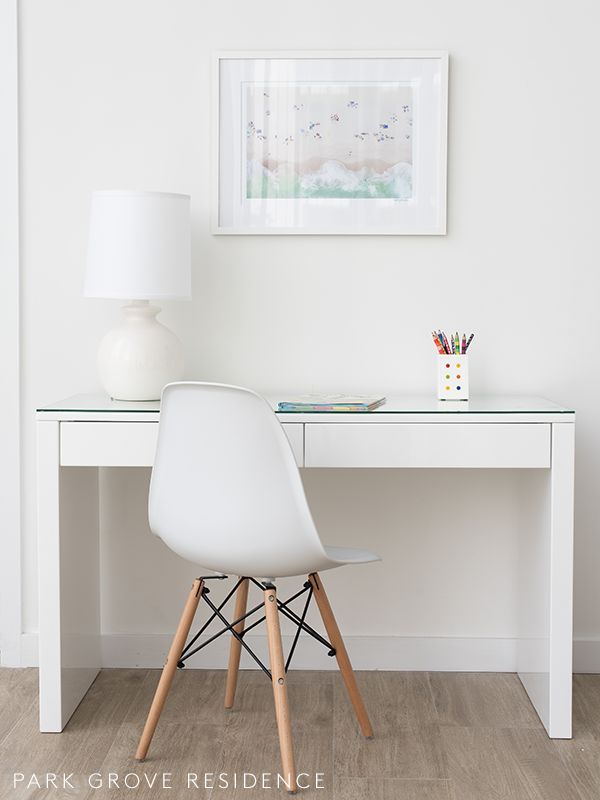 Photos courtesy HLS Interior Design
Trend to retire / trend to embrace
"[Retire] furry rugs. [We'll see] more indoor plants and more velvet."
Where to begin
"I typically start a project by understanding my client and how they want to use the spaces and FEEL in them, and then creating a design plan that exemplifies those goals."
Favorite renter-friendly updates: Paint, knobs and light fixtures.
Think big in small spaces
"My best small-space design tip is to ground the space with something big and impactful like art."
On eclecticism
"'Eclectic' and 'random' are not the same. I prefer to think of eclectic as mixing a variety of styles and meaningful pieces that have at least one thread in common, whether that is a profile or a color or a texture."
Get the HLS Interior Design Look