Crystal energy can heal, uplift and inspire — all things we could use a little more of in our lives. And even if you don't really buy into all that, they're at least nice to look at. Whether you're cautiously optimistic or a full-fledged believer, a crystal party is a chill way to gather friends and bring some of that good energy into your life. Hey, we love any excuse to entertain.
GET YOUR CRYSTAL ON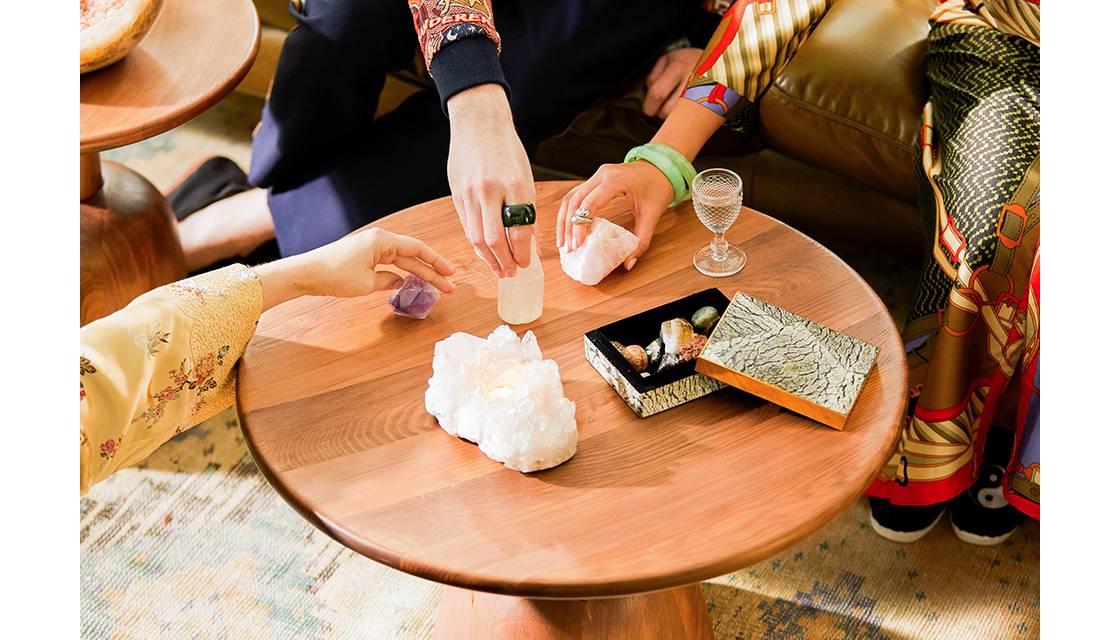 The main event, the raison d'être for this party. You'll need to gather your friends and some crystals for everyone to charge up with good vibes. We used rose quartz, amethyst and selenite for our crystal party, but you can pick any stone that speaks to you.
CRYSTAL CHEAT SHEET
Amethyst is a protective stone that promotes stress relief, spirituality, creativity and wisdom. It's great for keeping your heart and mind open and dispelling negative energy.
Rose quartz is also known as the love stone — and that doesn't just mean romantic love either. It promotes compassion and opens the heart to give and receive love. Also good to calm anxiety and cleanse energy.
Selenite promotes pure, peaceful energy and can be used to cleanse other crystals. It keeps your energy clear and can help with decision-making.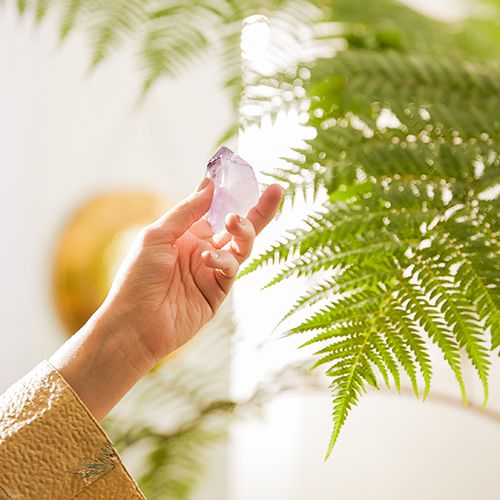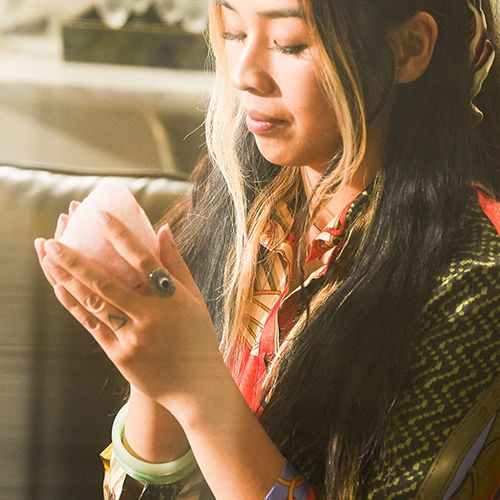 CLEANSE + CHARGE
It's important to cleanse your crystals in order to get rid of any residual energies that might be lingering. You can bury them in rock salt, or use selenite to cleanse other crystals — just let them hang out on top of a selenite wand or next to a selenite tower. This is a good alternative for stones that don't react well to salt, like porous or metallic crystals.
Whichever method you choose, let your crystals cleanse for at least thirty minutes. While they're cleansing, hang out and enjoy your food and crystal elixir waters (more on that below).
Once they're cleansed and ready, remove the crystals from their salt bath. Now it's time to recharge your crystals and set your intentions. Charge them back up in the sun or the moon — simply holding them up to the light will do the trick.
Finally, meditate with your crystal to infuse it with energy and intention. To set your intention, think about what you want to call into your life. What's your 2019 vibe? Do you want to banish self-doubt, or maybe be kinder to yourself and others? The crystal is a tool to help you connect and tune in to whatever you want to manifest.
EAT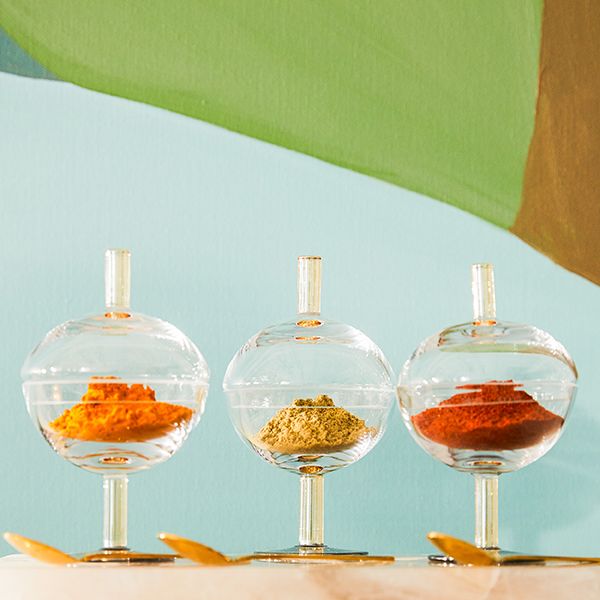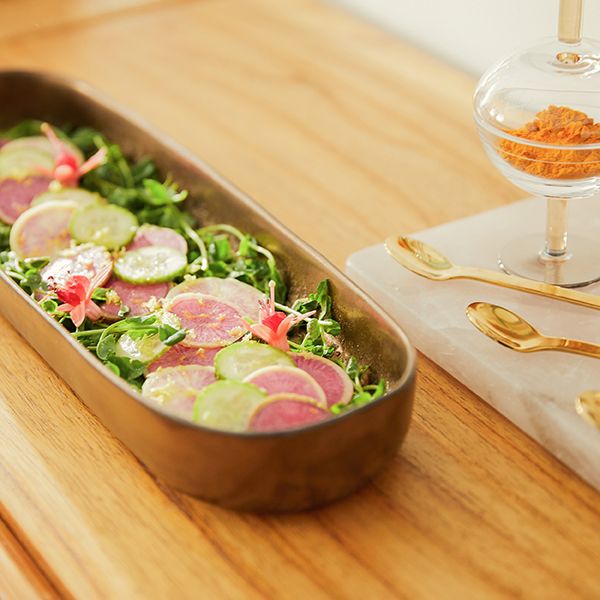 Food and drink are essential to any gathering, and you definitely don't want your crystals to pick up on hangry vibes from your guests. We're big fans of dressing up easy-to-serve dishes in impressive ways. That beautiful salad? It's a simple combination of arugula, shaved watermelon radishes, olive oil, lemon, salt, pepper and organic edible flowers.
We also topped off hummus with olive oil, pepper and a mix of berries, pomegranate seeds and more edible flowers. Those finishing touches really level up dishes in both presentation and taste.
Serve up colorful spices in jars nearby (cumin, turmeric, etc) so your crystal party guests can add a bit of flavor to their salad and hummus if they like, too.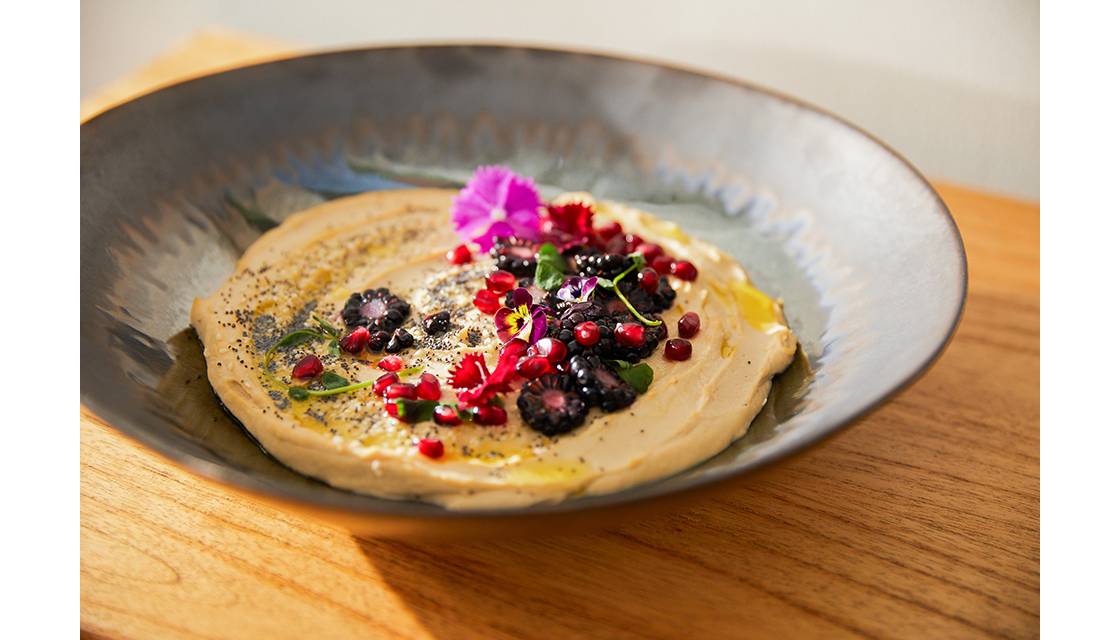 DRINK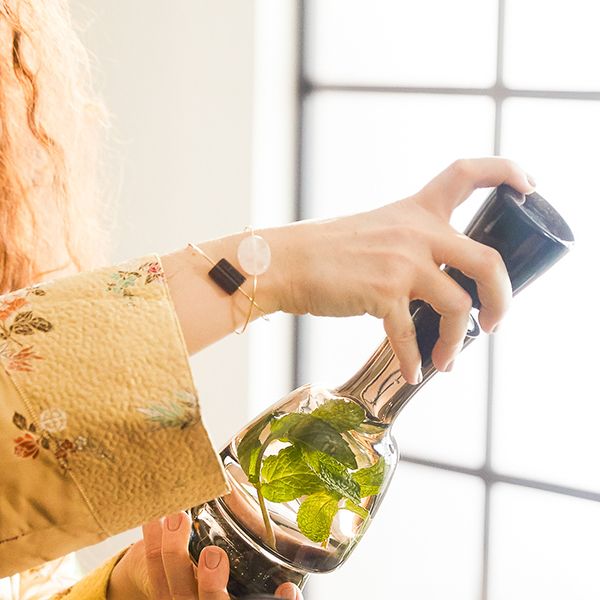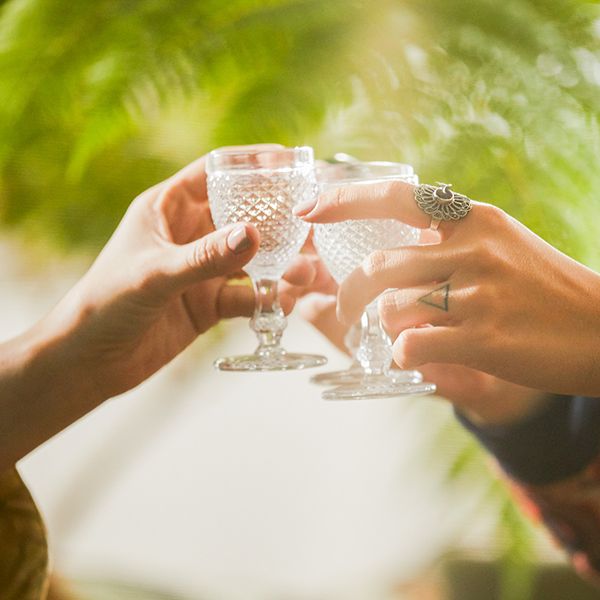 Yep, crystals can spread their energetic properties to good old H2O — and you don't even need a fancy water bottle to do it. Simply add water-safe crystals to a pitcher or decanter, then sit back and let the magic happen. The water will take on the stone's properties, so choose a crystal for whatever vibes you're seeking that day. We used amethyst and clear quartz in our elixirs, and added sprigs of mint for an extra-refreshing kick.
Be sure to clean your gemstones before adding them to your water, and double-check that they are safe to submerge. Selenite, for instance, is water-soluble and therefore not a good candidate for your crystal elixirs, while other stones can contain traces of lead and other chemicals. A quick Google should tell you what you need to know!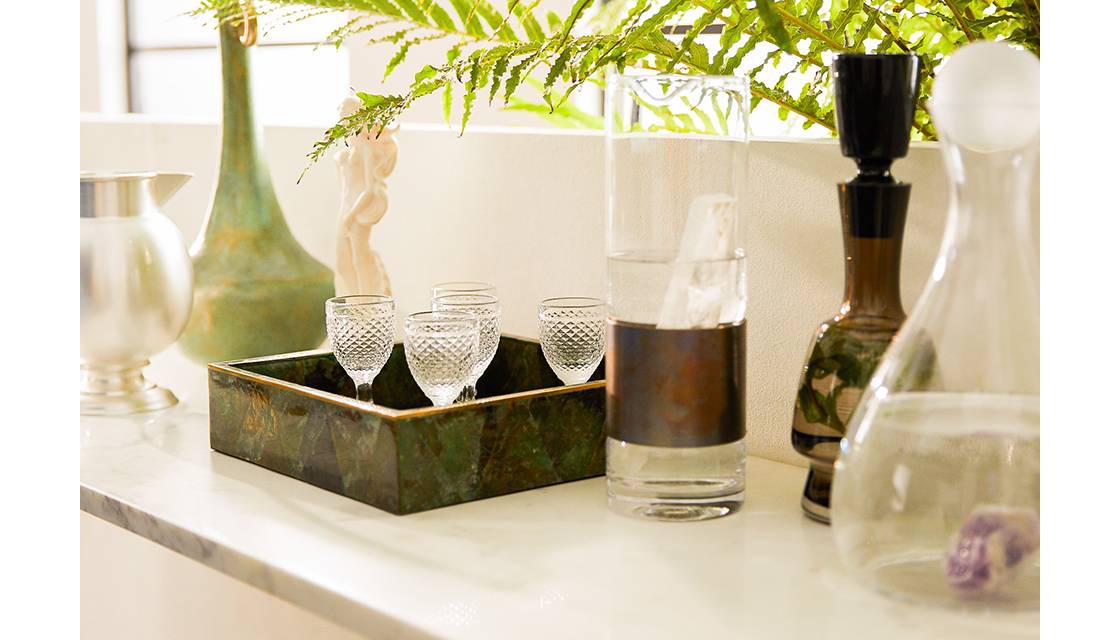 SHOP THE CRYSTAL PARTY