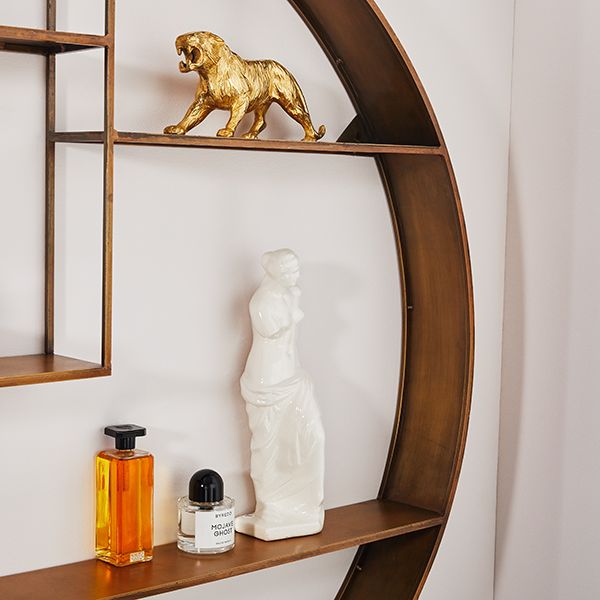 Cluttered vanities are a thing of the past when you store your beauty stash on a floating shelf or two. Try flanking a statement-making wall mirror with a few shelves to deliver the chic-to-death aesthetic you see on IG. We love juxtaposing white marble and acacia for spa vibes with a luxe twist. If your always-expanding collection of skincare products is taking over the vanity, it might be time to organize your toiletries. Glass jars can hold makeup brushes, cotton swabs or bath salts, or go with opaque canisters if you'd rather conceal the contents. Not just for organizing, floating shelves give you an opportunity to display decor and home fragrance in the bathroom, too. Whether you're into candles, botanicals or reed diffusers, try aromatherapy for a tranquil atmosphere as you unwind in the tub.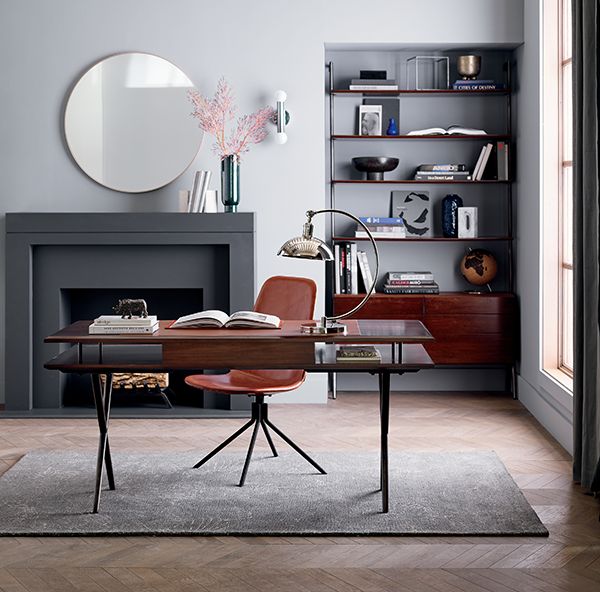 If desk clutter is creating a major distraction on your WFH day, tame it by making use of shelf space. If you're wondering what you should keep on the desk and what can go somewhere else, think about how often you use the item. Always reaching for a pen? Try keeping a pencil cup near your workstation. For lesser-used items—think paper clips, scissors and reference materials—stash them on a conveniently located floating shelf. Another take: let the office supplies stay on the desk's surface, and move your pictures and plants to the wall. That way, you can personalize your area without sacrificing prime real estate. Bonus points if you use a ladder desk to amplify the aesthetic of the floating shelf.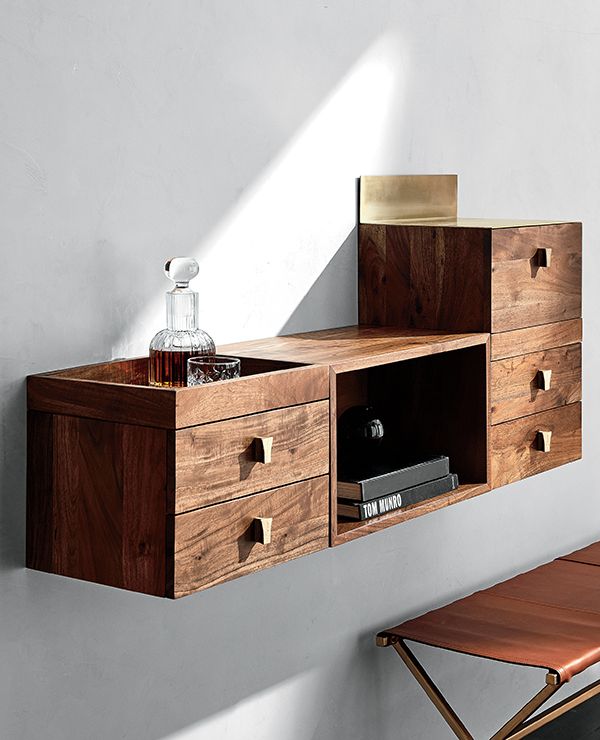 Always scrambling to find your keys as you're heading out the door? We feel that. To make your morning routine a little easier, mount a small floating shelf in the entryway. Then, stash your stuff in a catchall dish on its surface. Floating shelves are also time-savers for pet parents: whether you keep your dog's leash on the shelf or prefer hanging it from a hook underneath, you won't have to keep them waiting for their walk. For tight areas and tiny apartments, consider an acrylic shelf that doesn't take up any visual space.