Cool and effortlessly casual, the bleached look has that perfectly imperfect feeling we so often crave. Not only is the perfect way to customize a basic item, but it takes little more than a bottle of bleach, a spray bottle, and a few hours of your time. Here's how we used the technique to transform a pair of french-belgian linen panels.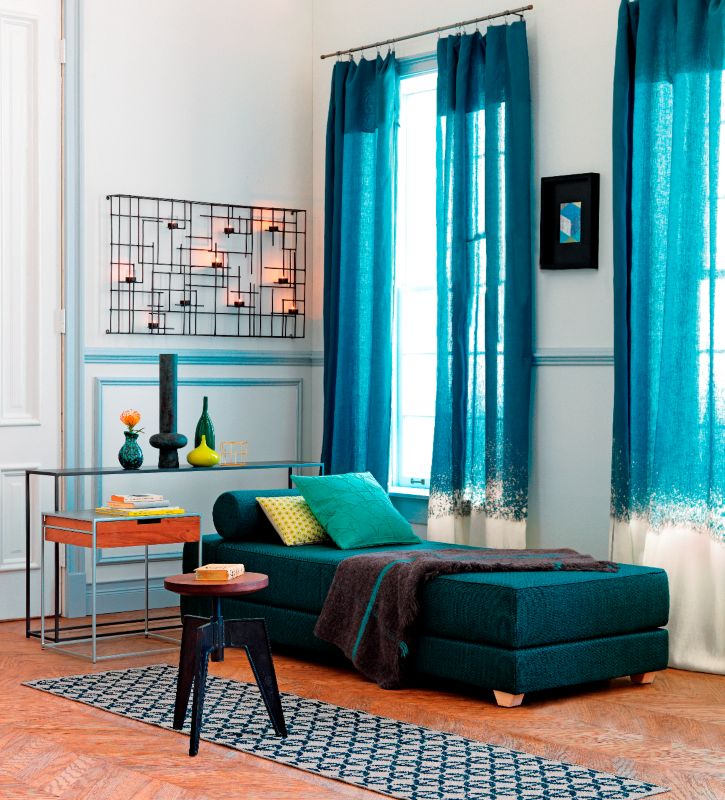 1. Lay down a tarp or row of trash bags to protect the floor below where the curtain will hang.
2. Fill a spray bottle with two parts bleach and one part water. If you want variations in the spray effect, fill up two types of bottles with two types of sprayers.
3. Hang each french-belgian linen panel as wrinkle free and taut as possible, making sure not to double up the fabric so that the bleach doesn't seep through onto the second layer. Use clothespins to add weight to the bottom of the panel.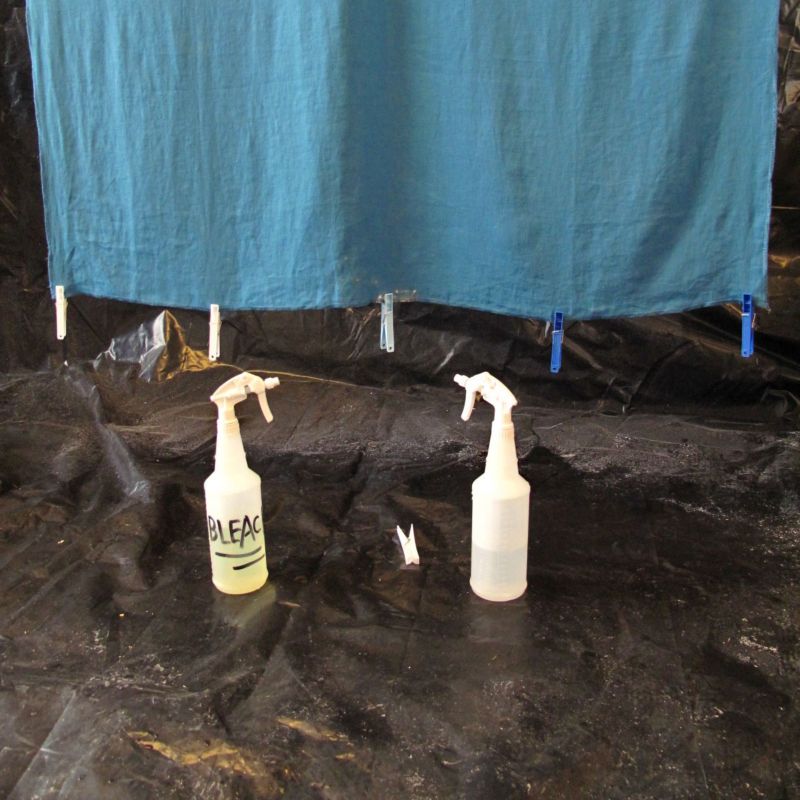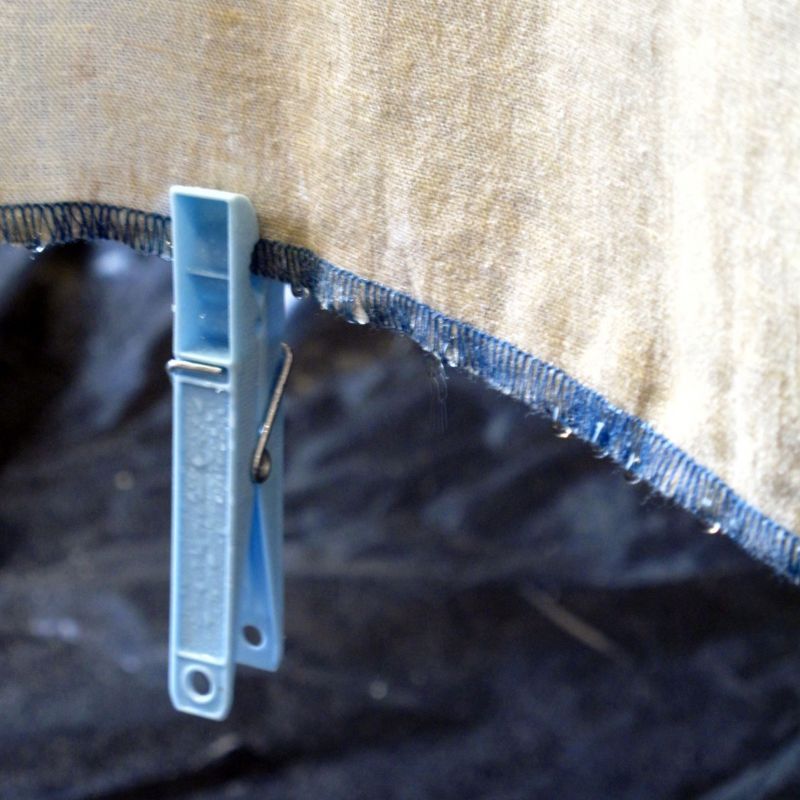 4. Use clothespins to mark both left and right sides of the panel where you want the gradation to begin.
5. Starting at the bottom, spray the bleach mixture on the curtain. Since this section will be completely washed out, practice the gradiated effect to master your technique.
6. Spray the mixture on the panel as you move side to side and work your way up. When the marked height is near, start spraying more gently. For best results, wait several seconds between sprays to ensure you get the look you're going for.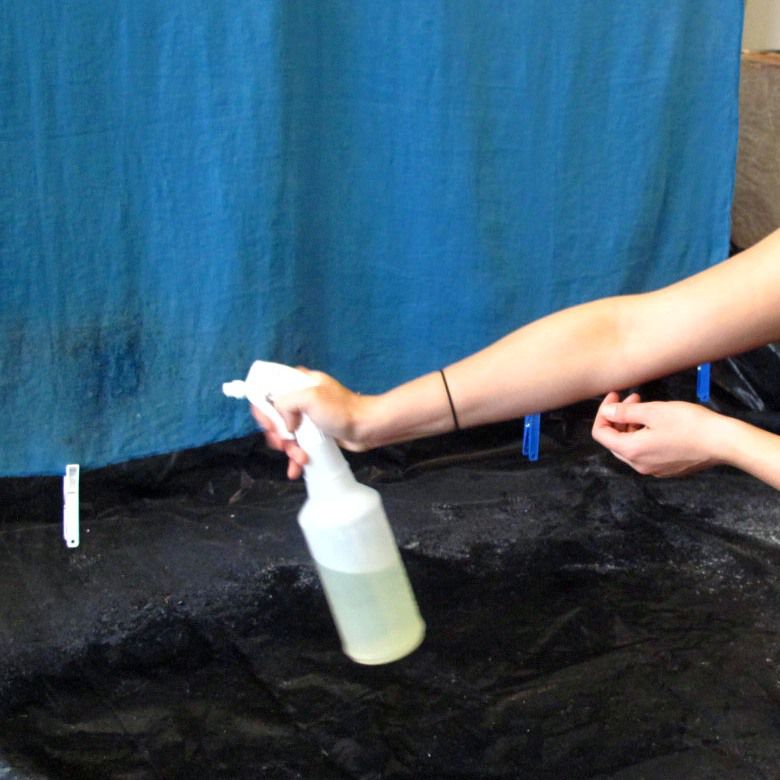 7. After the panel has been fully sprayed, make sure the bottom isn't blotchy. Spraying multiple times may be necessary to get it as white as possible. Note: The panel's edges are stitched with a polyester thread that won't be affected by the bleach. Also, once the color has been bleached out, don't be surprised if the fabric is a bit more off-white than white-white.
8. Let the panel air dry to stop the bleaching action. To further stop the bleaching action—which could eventually break down the fabric's fibers—rinse the bleached area with cool water in a large sink or tub.
9. Wash and dry panels per their care instructions, then hang!
Looking for more DIY inspiration? Check out our Pinterest board to get started on your next project.