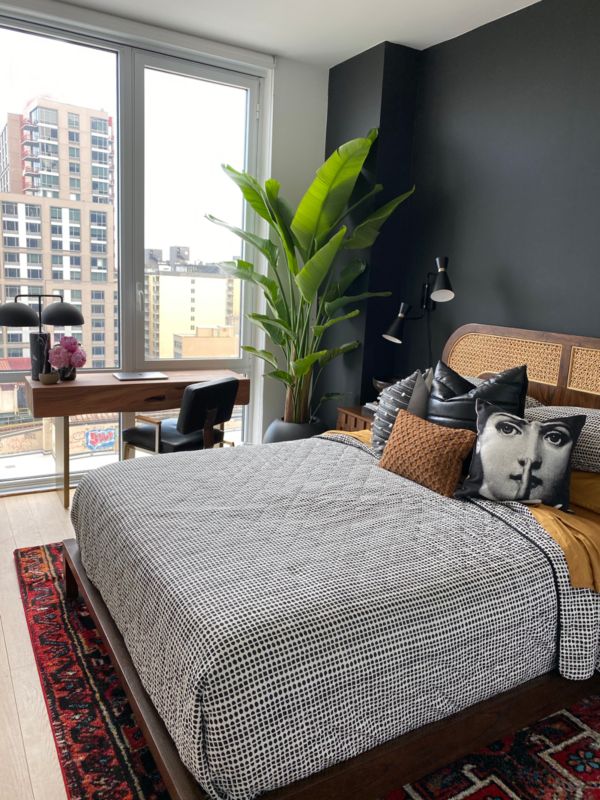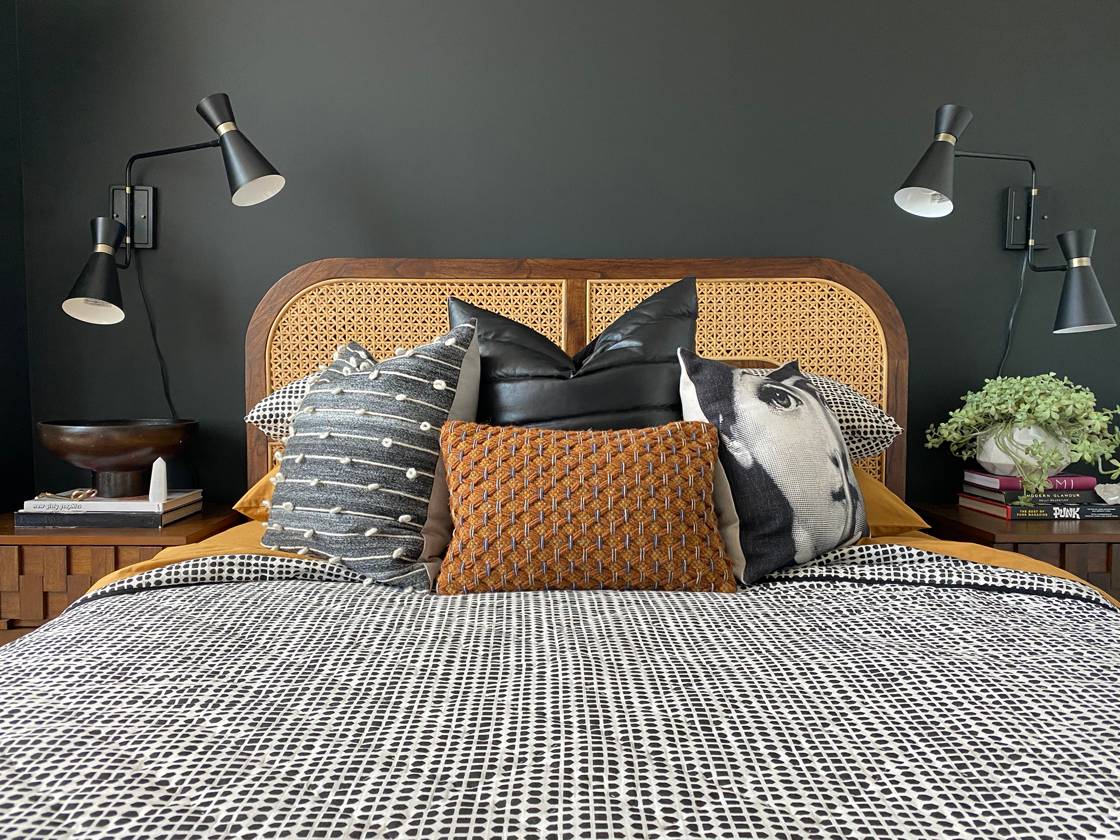 WORKING WITH SMALL SPACES AND SMALL BUDGETS
When approaching clients with smaller budgets, it's all about determining the wants vs. the needs. "This will determine how to make the budget work for the space," Wayne says. "You can make the most of a smaller budget with paint and accessories, [which] are the easiest and most cost-effective way to make any updates. Pillows, art, frames and lighting are all easy."
Your home should be a collection of all the things you love.
Wayne's approach to smaller spaces is similar. "Find out how the client lives in the space and what they need," he says. "Look for items that can perform double duty. For instance, a console table could be a desk, a vanity or even a bar. Find that one piece that can be whatever you need it to be at any given moment."
He has some practical advice for small spaces, too: "Always measure twice—sometimes three times!—to make sure items will fit." (Though honestly, that's probably true no matter how much room you've got.)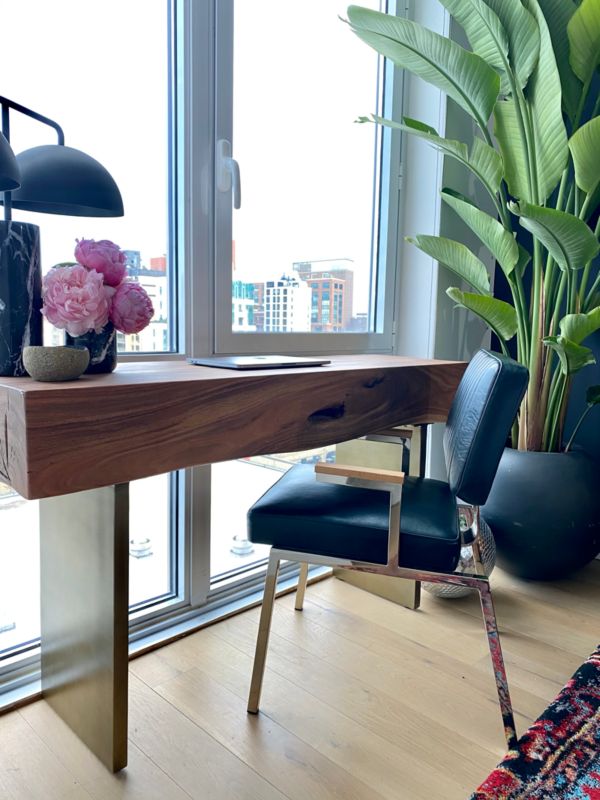 Quick Fire
Soundtrack of your life: "Pure Imagination" (yes, the one from the Willy Wonka movie)
Go-to cocktail order: Wild berry mojito
We'll never catch you without: Carmex chapstick
Guilty pleasure: Cake by the slice
Style icons: Naomi Campbell (icon) and RuPaul (the power of transformation)
Favorite designer: Frank Lloyd Wright and Kelly Wearstler
You'll never get sick of: Sex and the City
Your current state of mind: Happy
Where you'd most like to live: New York … wouldn't trade it for the world!
Last thing you binge-watched: P-Valley
Your greatest extravagance: A Daniele Fortuna sculpture
Most treasured possession: My antique floor mirror
Talent you'd most like to have: I wish I could play the cello
Your most overused word or phrase: "Literally" and "Dope"
Vintage or new: Both, because why wouldn't you mix?
Shop Alvin's Cozy Bedroom
This interview has been edited and condensed. Photos by Alvin Wayne.