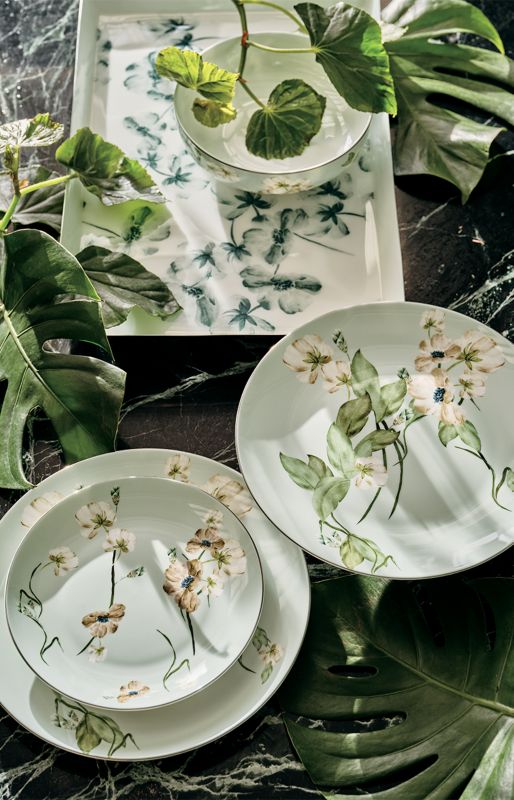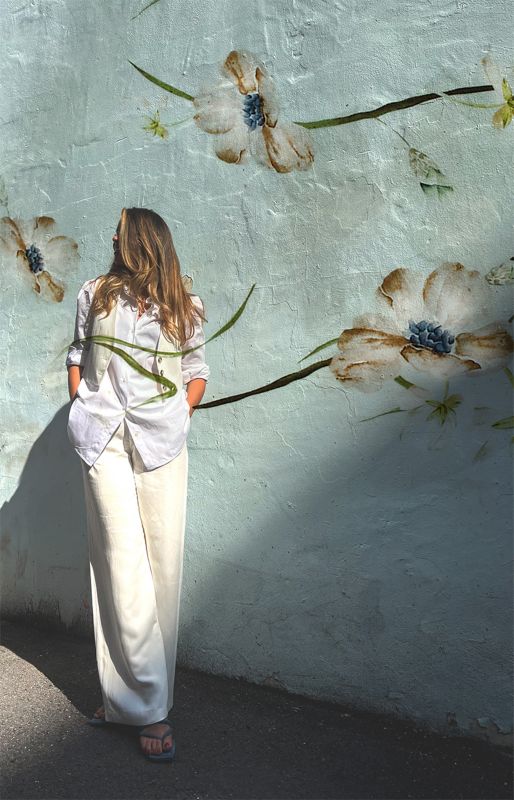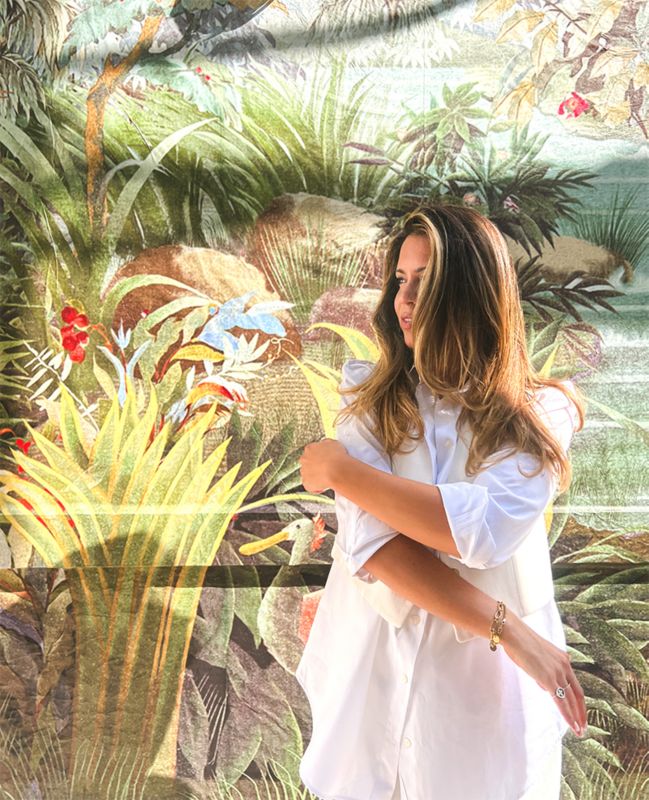 Wait — so, what exactly is textile design?
"Textile design can be broken down into two parts: the literal creation of the surface (fabric, rugs, wallpaper, tile, etc.) and textile surface design, which is the print that can be applied on top of the surface. I like to do both. It's important to me to understand how something is built in order to create the perfect design for it.
For instance, when creating a rug the design will depend heavily on the knot count, the type of weave you're using and the material. There are many different types of wool and silk in a rug. A quick example is the difference between mill spun and hand spun. Hand-spun wool or silk has a much rougher texture than mill spun. Creating a rug with these two textures can give the rug depth and interest. … It is fascinating to me to be able to work with the different materials to create an interesting piece of work that tells a story."
"Scale is very important—if not the most important part of textile design."
Sel Rrose Montauk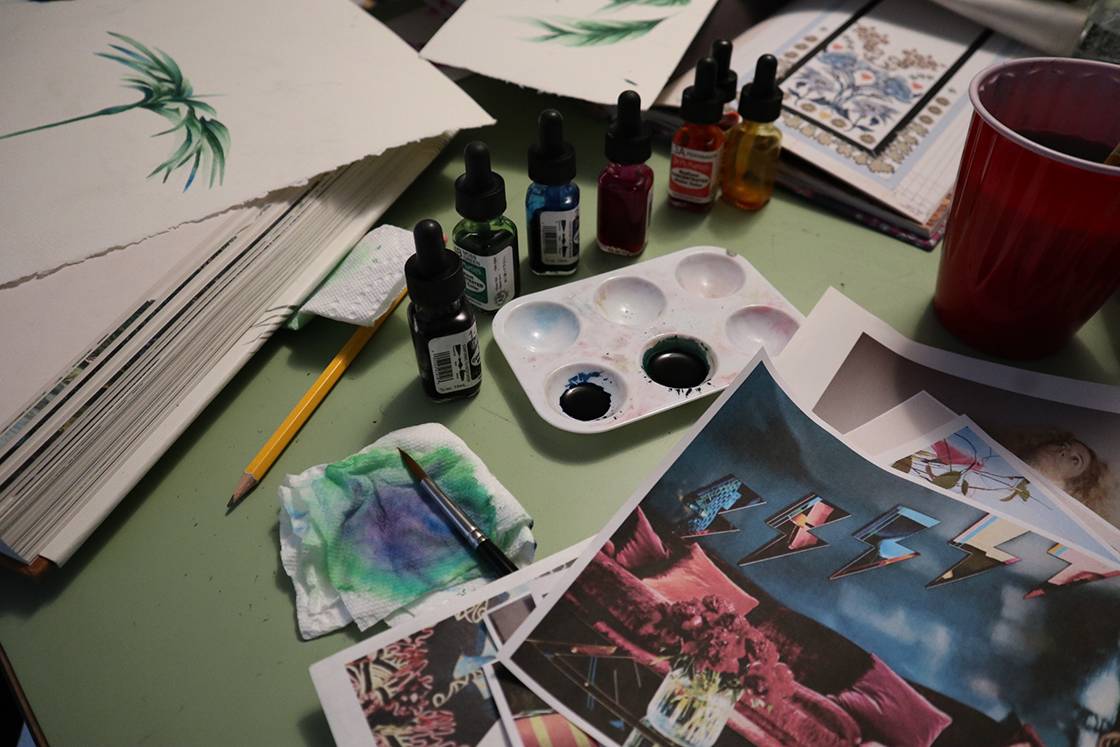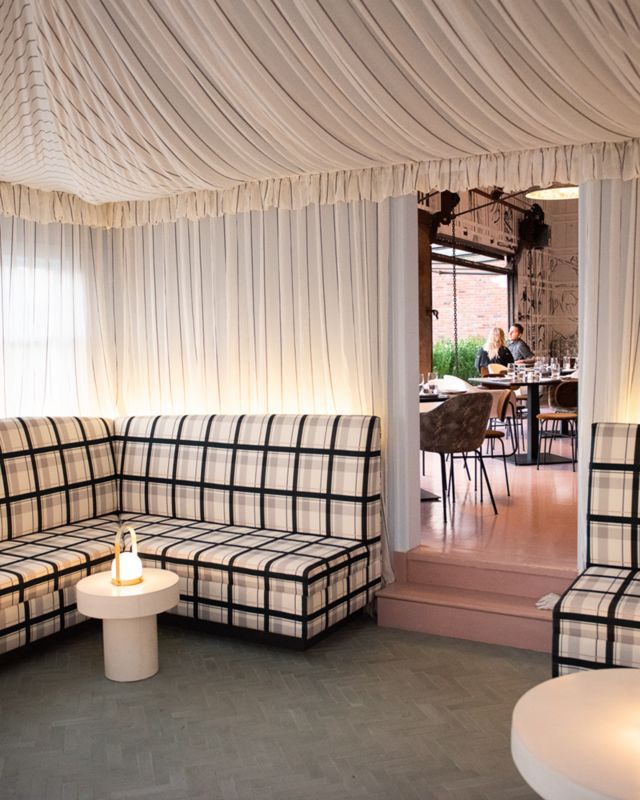 Sel Rrose Montauk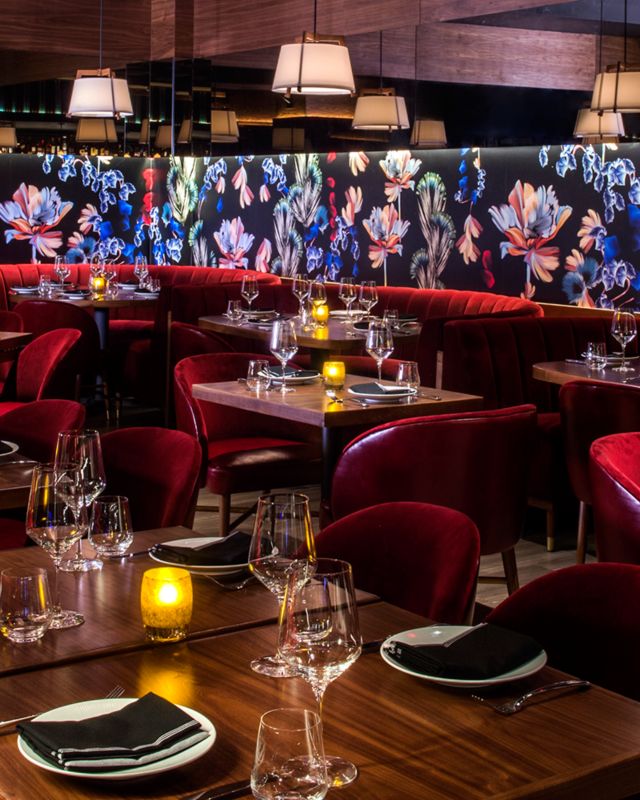 Is designing commercial projects totally different than residential ones?
"Commercial vs. residential is very different. My commercial clients need to evoke a feeling and a vibe through the print that speaks to the concept. It needs to tell their story and what they represent.
My residential clients have a much more personal connection to what we create. The print usually comes from a story they told me, or a personal belonging of theirs. We did a willow tree mural for my clients in East Village, New York because her grandfather's nickname was tree. My job is to take this information and make it come to life in a beautiful way.
I am currently working on [a project for] another residential client in New York and she is a jewelry designer. We are creating a powder room mural for her that represents her love for gemstones. It's exciting to me that people are willing to bring me inside their homes. It's their personal safe place where they can just be themselves and put their feet up. It's a nice feeling to know I can make that experience more enjoyable for them somehow."
Biggest "pinch me" career moment (so far)?
Photo by Seth Browarnik for World Red Eye
Papi Steak, Miami
QUICK FIRE
Concrete or marble? Concrete
City or country? Country
Dark or light? Dark (unless it's the morning, I love quiet mornings)
Red lipstick or nude gloss? Nude gloss
Tea or coffee? Coffee
Neutral or colorful? Colorful
Diamonds or pearls? Diamonds
Beatles or Stones? Stones
Still or sparkling? Sparkling
Sushi or tacos? Tacos
Pilates or yoga? Yoga
Vintage or new? Depends on what it is :)