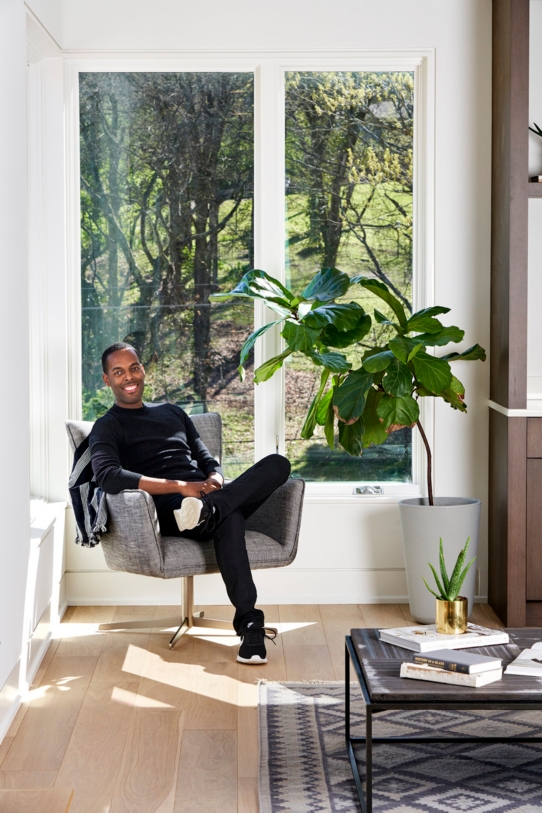 WORK/LIFE BALANCE
For many people, all aspects of life have transitioned to happening under one roof, forcing our living spaces to become more and more multi-functional out of necessity. Working from home is no longer a novel concept, even for jobs that previously relied on the office grind and daily commute. There's a renewed focus on creating a space that encourages productivity, creativity and inspiration, which is exactly what Freeman has achieved with his design for the Iconic Home.
"I believe spaces should be designed for everyone, but honestly the secret to this office is that I designed it for myself—something I rarely get to do," he confesses. "It's exactly what I would love and it's versatile. Everything you need to get through a workday is there, the design is elevated enough to host a meeting, and because of those thoughtful details, it's a space you want to be in, even as a private retreat or for a drink with a friend."
The design of the office perfectly balances beautiful, inspiring details ("Did you notice there are two different wall coverings in this room?" Freeman points out) with clean, pared-back surfaces. No distracting clutter here. "I'll confess, I'm one of those people who cannot leave work until my desk is cleared off. That's just who I am," Freeman says. "But I think a clean, orderly space makes things easier for everyone and reduces stress, too."
Freeman's trick to a calming, clutter-free design? "This may sound counterintuitive, but I often advise clients to do away with extra storage. You'll likely just fill it, often with things you don't need. Pare down to the things you actually use and like, and build in just enough storage." Freeman favors a balance of closed storage and open shelving, preferably with built-in lighting to create an "instant display space" and shift the focus to beautiful things. "You want your favorite things to shine. It leads to good design and a good way to live."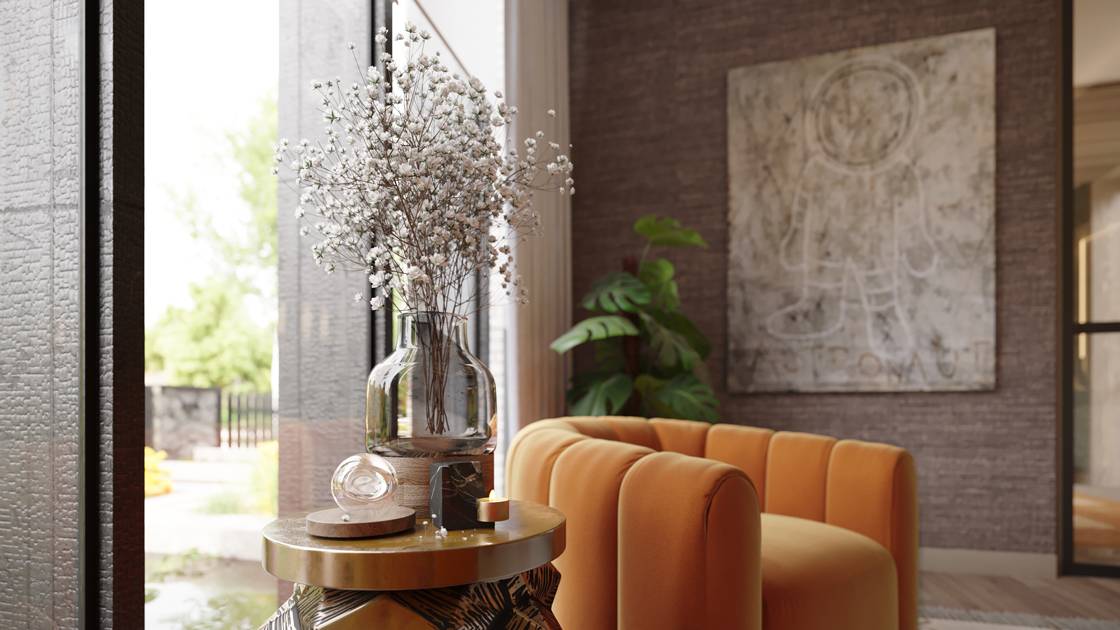 Quick Fire
Soundtrack of your life: Daydream by Mariah Carey
Cocktail order: Lemon Drop martini
We'll never catch you without: A smile!
Guilty pleasure: Little Debbie cakes
Airport reads: GQ magazine
Style icons: James Bond
Favorite designer: Thomas Pheasant
You'll never get sick of: The Golden Girls
Your current state of mind: Inner peace is my goal
Favorite place to travel: Cape Town, South Africa
Where you'd most like to live: Chicago or London
On your nightstand: Lamp and a candle (Remember: no clutter)
Last thing you binge-watched: The Queen's Gambit
Your greatest extravagance: Vacations at Delaire Graff Estate, a winery and luxury hotel right outside of Cape Town
Most overused word or phrase: "Luxury"
Tea or coffee: Sparkling water
City or country: City
Vintage or new: New or bespoke
Shop the Iconic Home Office
This interview has been edited and condensed. Office images courtesy The Boundary; Amhad Freeman photo courtesy Nicholas McGinn.