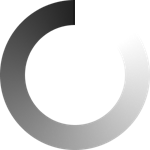 'Wandering' Original Acrylic Painting 48"x60"
Final Sale
Heavy texture. Movements made by the flat surface of a knife. "Wandering" uses the subtle contrast of white and cream to emphasize the simple beauty in traveling with no direction and no time limit. An original piece by artist Kent Youngstrom, signed and numbered for authenticity.

Kent Youngstrom is a Charlotte, N.C.-based artist who paints to spur feelings of connection, desire, intimacy and depth through his marrying of fine art and street art. "I'm attracted to the pitch and yaw of opposites, their nuances and perplexing subtleties," says Youngstrom. His ultimate goal: simplicity, with shades of complexities.


Wandering 48"X60"
Original artwork
Canvas, acrylic paint
Hangs vertically
Each will be unique
Made in Mexico