There's a pretty clear case for the connection between how you dress and how you decorate (hello,
CB2 + GQ
). But what if we looked to a totally different source for inspiration, and interpreted two distinct trends into looks that work for both interior decor and … beauty?
It's not as out there as it sounds. We developed two distinct moods using our Fall 2019 collection, which we're calling "Mod Deco" and "Disco Garden." Then, we worked with makeup artist Viktorija Bowers to bring them to life, sharing mood boards and key pieces to help inform her creative process as she created unique beauty looks for each vibe.
Think pulling the bold blue base of wallpaper into a sparkling eye look, or the blush pink of a velvet sofa into soft, well, blush. Viktorija considered each mood holistically, too, to create looks that coordinated and channeled the spirit of our fall collection without necessarily matching exactly. Below, she gives us a peek at how it all came together — and how she translated furniture and decor inspiration into makeup artistry: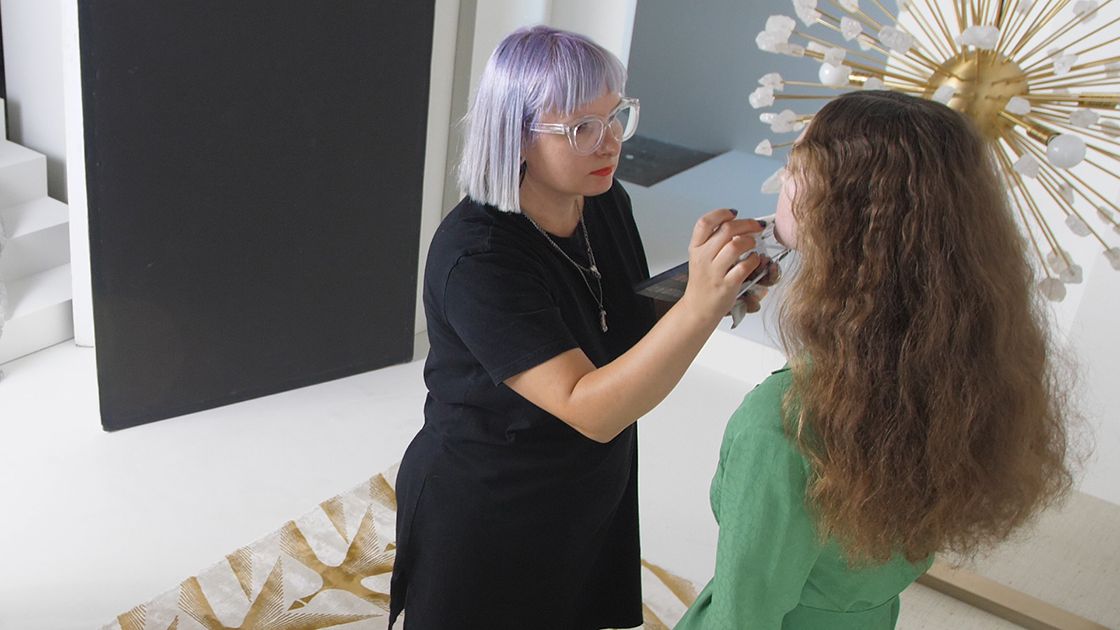 How did the CB2 collection inspire you to create these looks?
This collection
has given me a lot to play with, with mood as well as texture and color. I love the expression of light and dark, clean and moody, [and the] contrasts of two inspirations.
Tell us more about how you translated these CB2 pieces and trends into makeup.
The overall mood was a starting point to the makeup, but then looking deeper, I pulled from the color palettes as well as some linear aspects. My starting point was the mood boards from CB2 Creative Director Curtis Potter [and] his descriptions and visual presentation. … In this case we had two different moods: One where dark patterns and rich teals, lavenders [and] golds were weaving a dark, seductive look. The second was lighter, more airy and art deco inspired.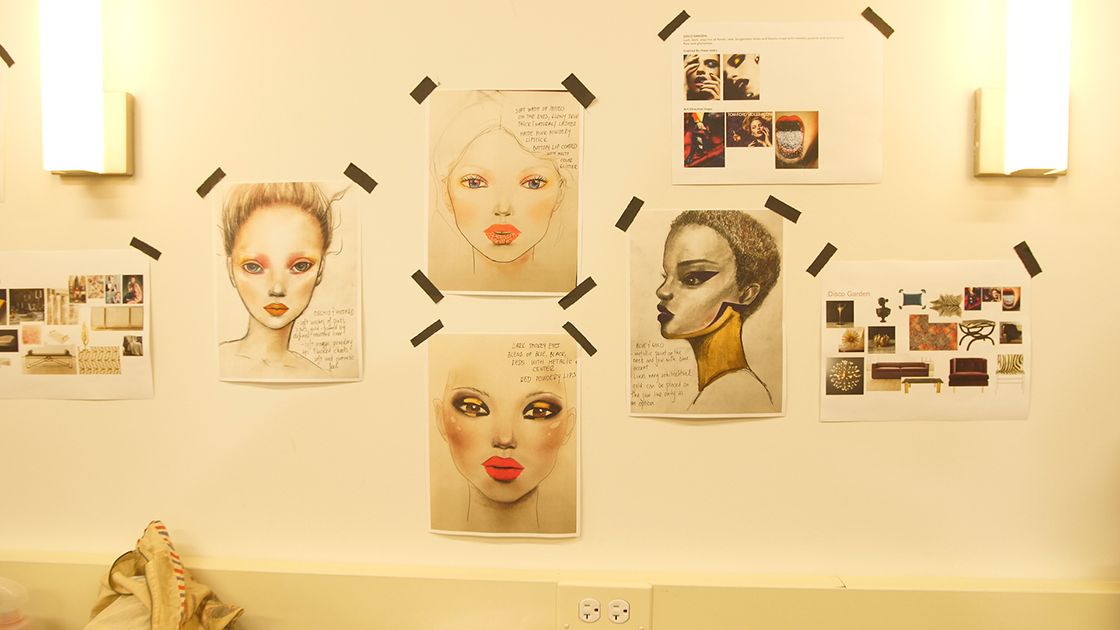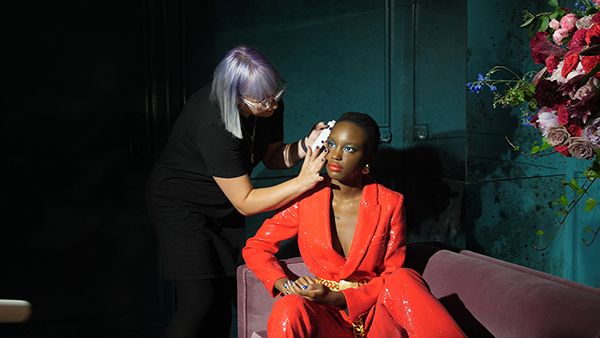 Can you please describe your process?
Once we picked the perfect models to represent the looks, I drew from my painter's background and created quick sketches … keeping in mind color palette as well as lines and patterns of the mood board. I do not necessarily do matchy-matchy looks in most of my work, but rather create something that complements the overall look and feel of the shoot.
Nothing is set in stone. I always give myself permission to change my mind, because I very much get inspired by other creatives around me. I can play off the clothes the stylist has chosen, or flowers placed by the set designer, or the way hair is done by the hairstylist. To me, it truly is a team effort. I am so very excited [by] how we came together to create these beautiful visuals.
Where do you typically find inspiration for your work?
I find my inspiration a lot in random stuff: texture, colors. For example, the way car oil mixes (or doesn't!) with water on the black pavement, brush strokes on the painting, [the] colors of my little daughter's rainbow sherbet smudged all over her face. Sometimes, the model herself inspires me.
I feel as an artist, I allow myself to change my mind. I allow myself to not like something and start over. I try not to doubt myself but just go forward and follow the inspiration wherever it takes me.
Finally, please tell us where we can find more of your work.
My website is www.viktorijabowers.com and my Instagram and Twitter is @viktorijabowers.
The full looks will be revealed on CB2 Style Files next week. In the meantime, shop the pieces that inspired Viktorija below:
This interview has been edited and condensed.