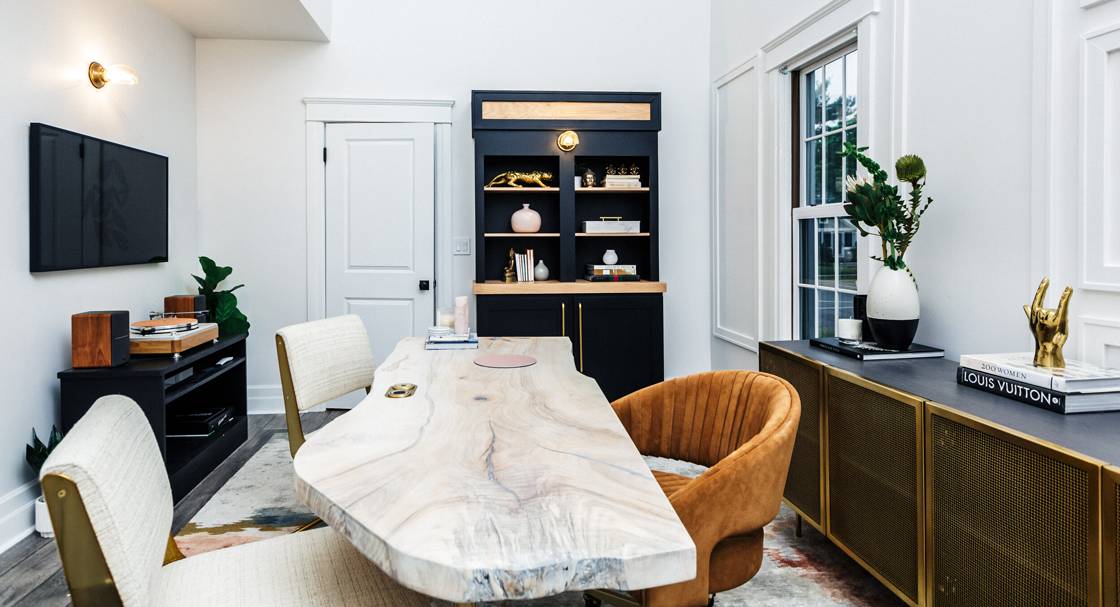 A home office designed by Candace Mary Griffin of Candace Mary Interiors
Welcome to Talking Design, where design industry professionals and
Trade Program
members give us an inside look at their influences, inspirations, design secrets and what makes them tick. In a nod to Women's History Month, we're kicking off the revamped series with three notable designers from across the country who all apply their own unique eye to their work in equally stunning ways.
Originally from Lansing, Michigan, Candace Mary Griffin has worked with interior design and staging clients all over the country and is now based in Chicago. Her work infuses timeless pieces with modern elements, focusing as much on the emotions a design elicits as its aesthetic appeal.
Similarly, Kirsten Blazek originally founded her firm A1000xBetter (or AXB) as a home-staging company. Over time, the business grew organically to include interior design, and it's now A1000xBetter's main focus. Blazek was born in Scotland and moved to Los Angeles at 27, where she lives and works to this day. Her designs blend refined, storied influences with a lifelong love of art and color theory to create cultivated, layered spaces.
Also based in Los Angeles, Sarah Brady of The Platform Experiment began her career as a trend forecaster for fashion and consumer products. What started as a concept store in the Highland Park neighborhood evolved over time into a staging and interior design business that specializes in a blend of sophistication and wanderlust-inspired interiors, emphasizing collaboration with local artisans and designers.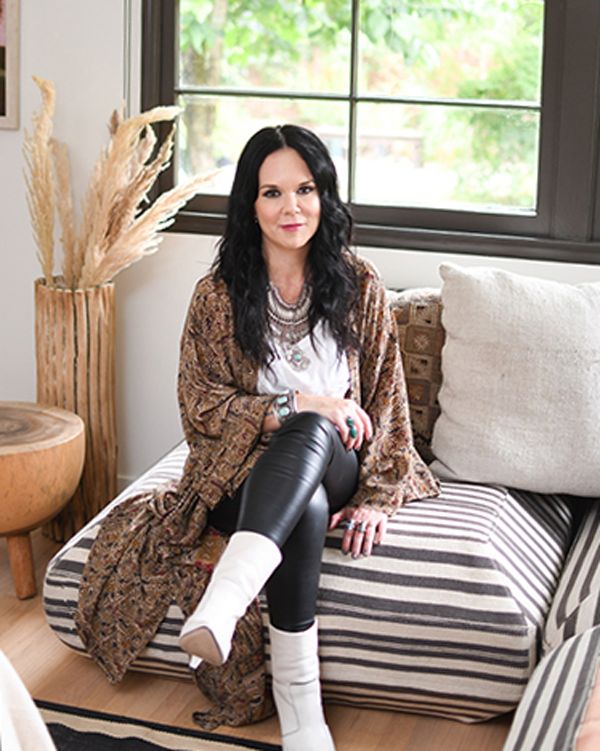 Kirsten Blazek, founder of A1000xBetter
ON DISCOVERING DESIGN
While Blazek, Brady and Griffin all took slightly different paths to owning their own design and staging businesses, they share a lifelong love of art, interiors and general aesthetic inclinations. Griffin was drawn to design from a young age, noticing the set design and decor in movies as a kid as much as the story and actors. "For example, that swanky loft in Three Men and A Little Lady. I could not take my eyes off of it," the Candace Mary Interiors founder says.
For Blazek, it was an art teacher in high school who encouraged her to pursue her passion, though she initially chose the more traditional career path of nursing. However, after getting divorced she found herself seeking work that offered greater flexibility, so she turned to design and founded A1000xBetter. Blazek was further encouraged as a professional designer by her friend and House of Honey founder Tamara Honey, explaining that "being around her exquisite taste and eye for detail was really my first introduction to a life led well and purposefully."
Brady also started on a slightly different career path, though one closer in spirit to design. "I was in the trend forecasting business for fashion and consumer products for about twelve years, which trained my eye to observe the small things and how they have the biggest impact on design," she says. Later, Brady pursued her dream of opening a concept store to "bring together local creatives to share their work and collaborate on projects." A local developer loved the design of the shop; he asked her to stage his home for sale, and one thing led to another. Now, Brady focuses full time on home staging and interior design through her company The Platform Experiment.
The home must be a retreat, now more than ever, so we are all on a mission to create that. — Sarah Brady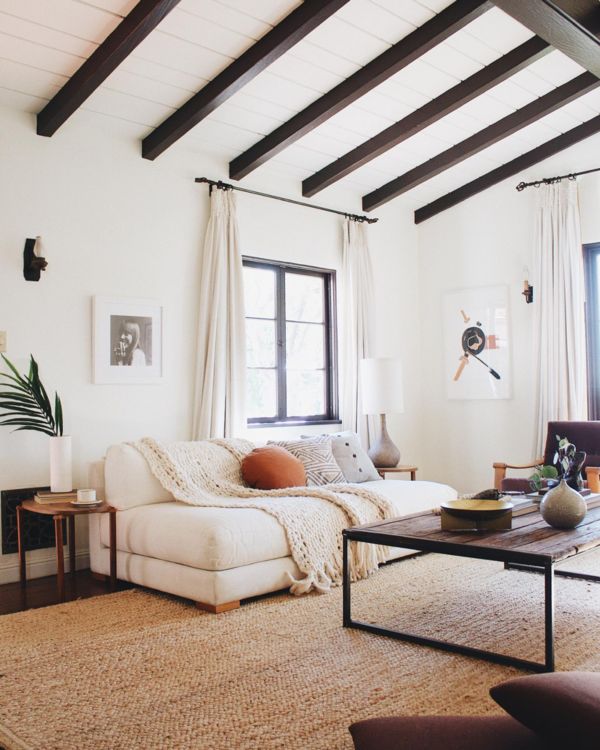 Sarah Brady, founder of The Platform Experiment
ON INFLUENCES AND INSPIRATIONS
Each designer has distinct sources of inspiration, which is evident when viewing their work. Blazek favors vintage western fashion and a bit of rocker influence. "Even though I grew up in Scotland, I feel a very strong connection with the American Southwest," she explains. It's an elegant-eclectic mix that comes through in both her interior design and personal style. She also applies that mix to client work, blending high and low, vintage and new to "bring the soul back into a home."
Meanwhile, Brady's calming, sophisticated California style fits well with her influences: she cites nature and fine art as two major ones. "The landscape is something that really occupies my mind's eye," she says. She goes on to list specific inspirations, including "Noguchi. Picasso's line drawings. Hilma af Klint's scale, color and her incredible story. Interior design books and a cup of coffee." (Sounds like an ideal afternoon to us, to be honest.)
For Griffin, music and travel are sources of inspiration, but many of her key influences are much closer to home. "My inspiring circle of friends are constantly pushing me to be better; that type of energy is magnetic," she says. "I'm also inspired by my mom. She is a first-generation college graduate and a hustler who doesn't take 'no' for an answer." From her mother to design industry leaders like Kelly Wearstler, the women of Forbes Masters and Kennesha Poe-Buycks of Restoration House, Griffin admires "anyone who shows up as themselves and kicks ass while doing so."
People are taking more risks right now, and I love that. — Candace Mary Griffin
ON TRENDS AND ICONS
When we asked all three designers about trends and design themes for the coming year, a common theme emerged: a renewed focus on creating a home that is personal and meaningful. How that comes to life, however, can be incredibly individual. Blazek is drawn to more subtle, softer environments while Griffin finds herself and her clients wanting to go bold. Brady might have summed it up best when she said "the home must be a retreat, now more than ever, so we are all on a mission to create that."
"I think I am personally seeking a peaceful home environment with less color than before, still based in earth tones but more subtle," Blazek says. "I am also really enjoying seeing a lot of curved and soft lines out there with unique shapes mixed in—I think the days of a sofa needing to be a rectangle are gone."
Griffin is also excited about curvy pieces coming to the forefront, including in recent CB2 pieces and collaborations. "I'm loving bold statement pieces," she says. "I've found my clients are also really gravitating toward statement furniture and funkier pieces. People are taking more risks right now, and I love that."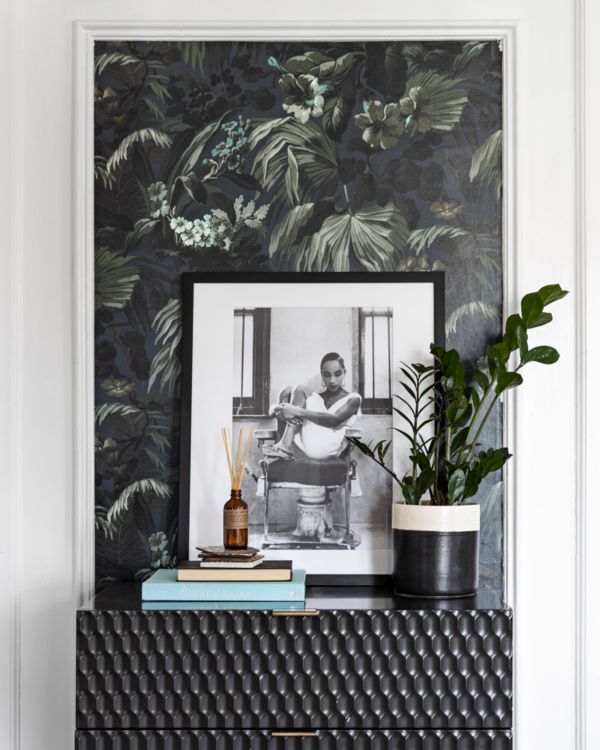 Candace Mary Griffin, founder of Candace Mary Interiors
ON EXPRESSING YOURSELF THROUGH DESIGN
One of the major themes of the 2021 CB2 trend report, Next In Style, was centered around "The Iconic Self," finding and unapologetically expressing your personal style—something that Blazek, Brady and Griffin are experts in, we'd say.
Love what you do, do it well and believe in yourself. — Kirsten Blazek
"For me, iconic means anyone who is living a life out of the bounds of what's expected," Blazek says. "Every woman who takes a chance and runs their own business is an icon to me. You don't have to be famous, you just have to love what you do, do it well and believe in yourself." For Blazek and the team at A1000xBetter, this comes to life as creating a cohesive story through design and color, resulting in elegant yet warm and comfortable spaces that bring people joy in their everyday lives.
Brady finds that self-expression comes through "pushing the boundaries, trying new things and making mistakes. It's all an experiment, and from that, I get something unique and beautiful." Her work mixes modern, handcrafted and vintage for an eclectic touch. "But we keep it clean," she clarifies. "There's a warmth in this and a real chance to express personality. Our goal is always relaxed sophistication."
Griffin is also a fan of a blended design approach in order to create inviting spaces that feel "polished but approachable. I like pairing neutrals with pops of color and for every piece in the room to feel special without competing. Balance is really important!" She also notes that her style is "ever evolving. I try to stay true to myself, and I think this past year has taught me that life is too short to not surround ourselves with anything that doesn't feel authentic or bring us joy, whatever that looks like."
Thank you to Kirsten Blazek, Sarah Brady and Candace Mary Griffin for sharing your work and insights. For designers and other industry professionals, more information about the Trade Program and how to join can be found here.