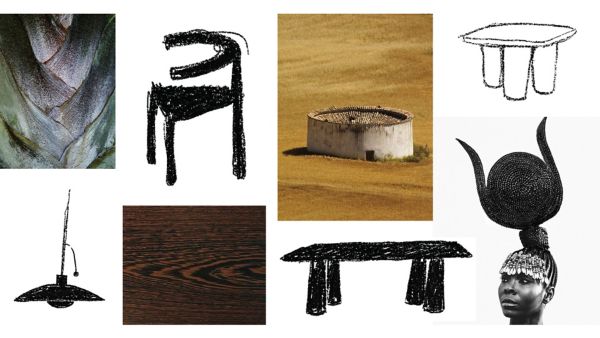 I want people to get it. I want people to relate to it. I don't want it to be something that people have to "figure out."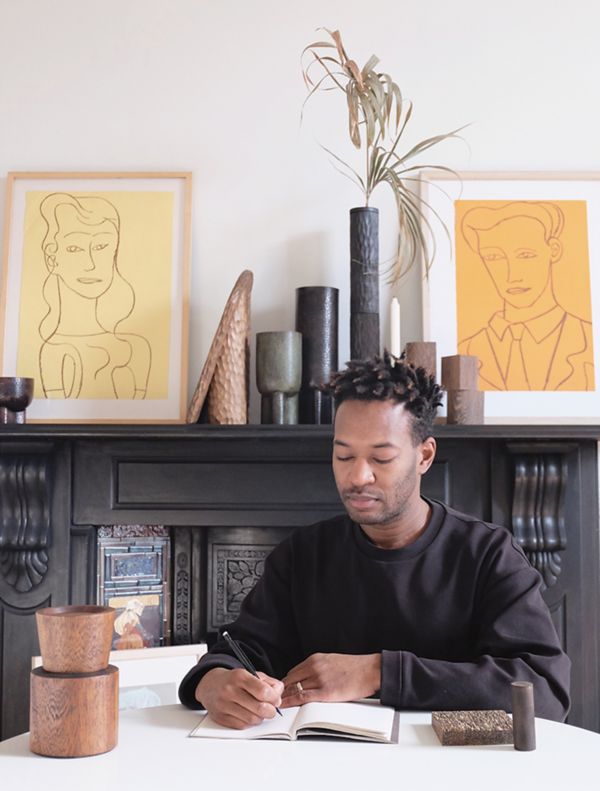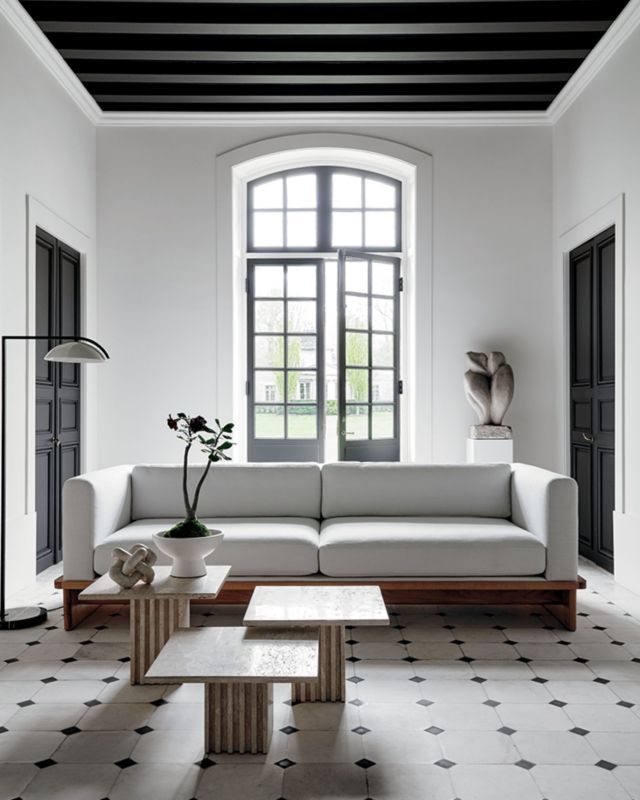 How did you first discover CB2?
I first discovered CB2 while on a trip in New York and I was instantly hooked. I was thrilled to discover a design-forward brand at an accessible price.
I met a couple of the buyers while exhibiting during the London Design Festival. They were very complimentary of my work and we discussed the potential to collaborate. I did a series of tiles and they really liked those. The [initial] focus was more on textiles, but I was inspired by the brief so I did a few extra pieces. The buyers at CB2 really understand product. They really understand what's going to work. I feel like it's a good process so far, easy and enjoyable and inspiring to see products go from ideas to launch, which is fantastic.
What is it like working with CB2?
Working with CB2 has been an amazing experience. The collaboration process with the team has been an incredible journey where we are free to explore, ideas are often bounced off each other and a sense of trust is shared between us to create a beautiful product.
For instance, particularly when working on the finishings, [we both wanted to] have things appear more "worked," more hand-touched as opposed to really clean and perfect. I think there's one table I suggested in plaster, and it was actually made in a plaster but was lightly textured. It's not how I initially envisioned it, but it's really beautiful and when I saw it I was like, "oh, I never thought of that." It seems more elevated in a way.
QUICK FIRE
Soundtrack of your life: A Seat at the Table by Solange
Style icon: Phoebe Philo. What she did for Celine is just breathtaking.
Favorite designer: At the moment, Kelly Wearstler and Joseph Dirand for interiors, Faye Toogood and Francesco Balzano for furniture
You'll never get sick of: My dog Steve
Your current state of mind: Reflective
Where you'd most like to live: Portugal
Favorite museum: Louisiana Museum of Modern Art in Denmark
Last thing you binge-watched: I May Destroy You
Your greatest extravagance: Wandering around the city. Time is the greatest luxury of all.
Most treasured possession: My values
Your most overused word or phrase: YAS!
Zodiac sign: Pisces
Tea or coffee: Tea
City or country: Country
Vintage or new: New with hits of vintage