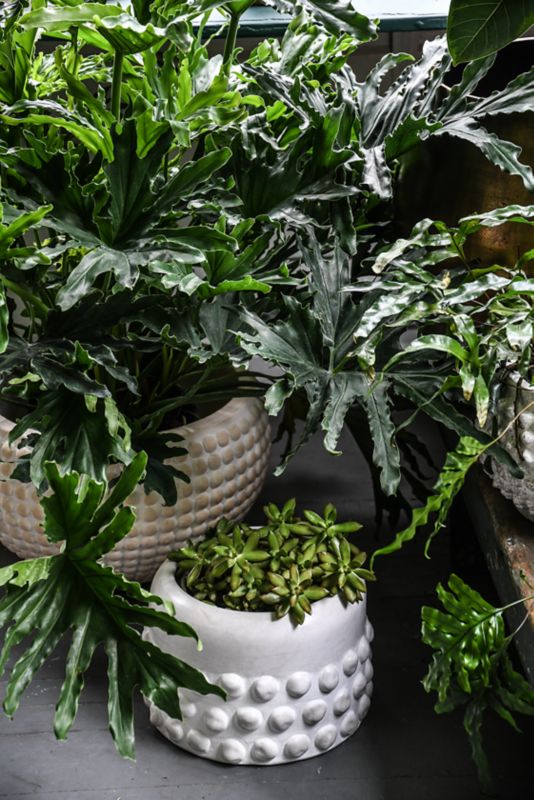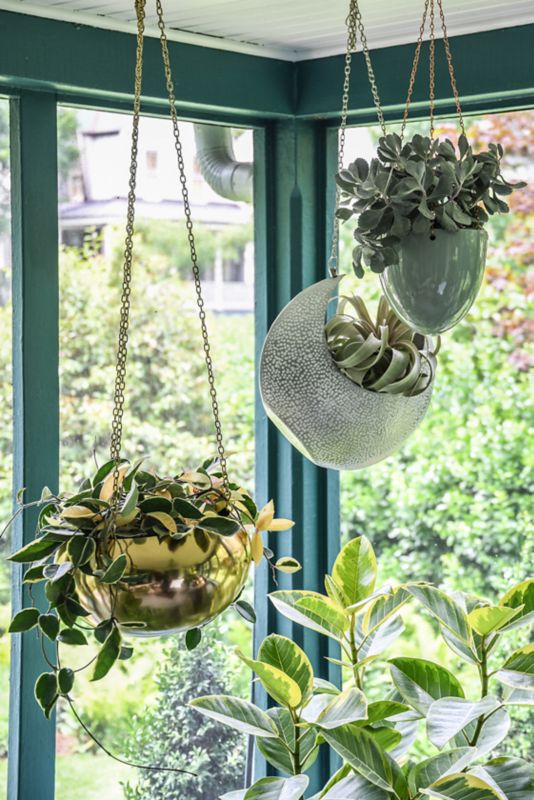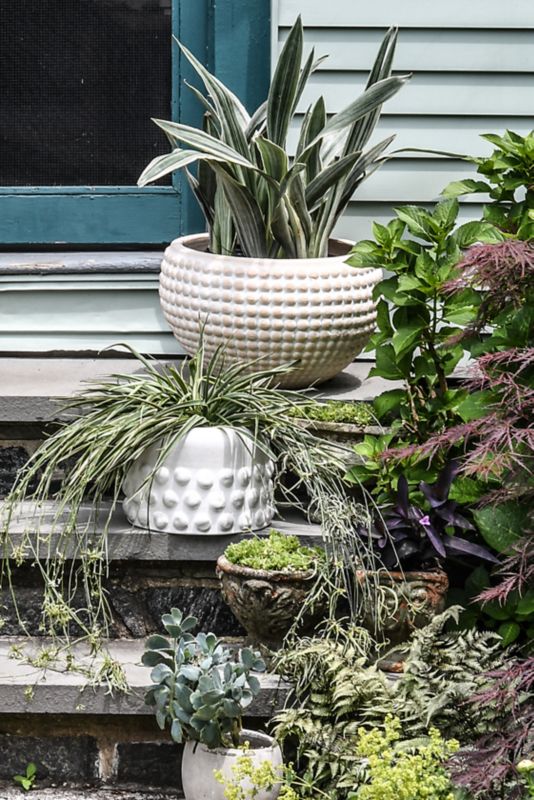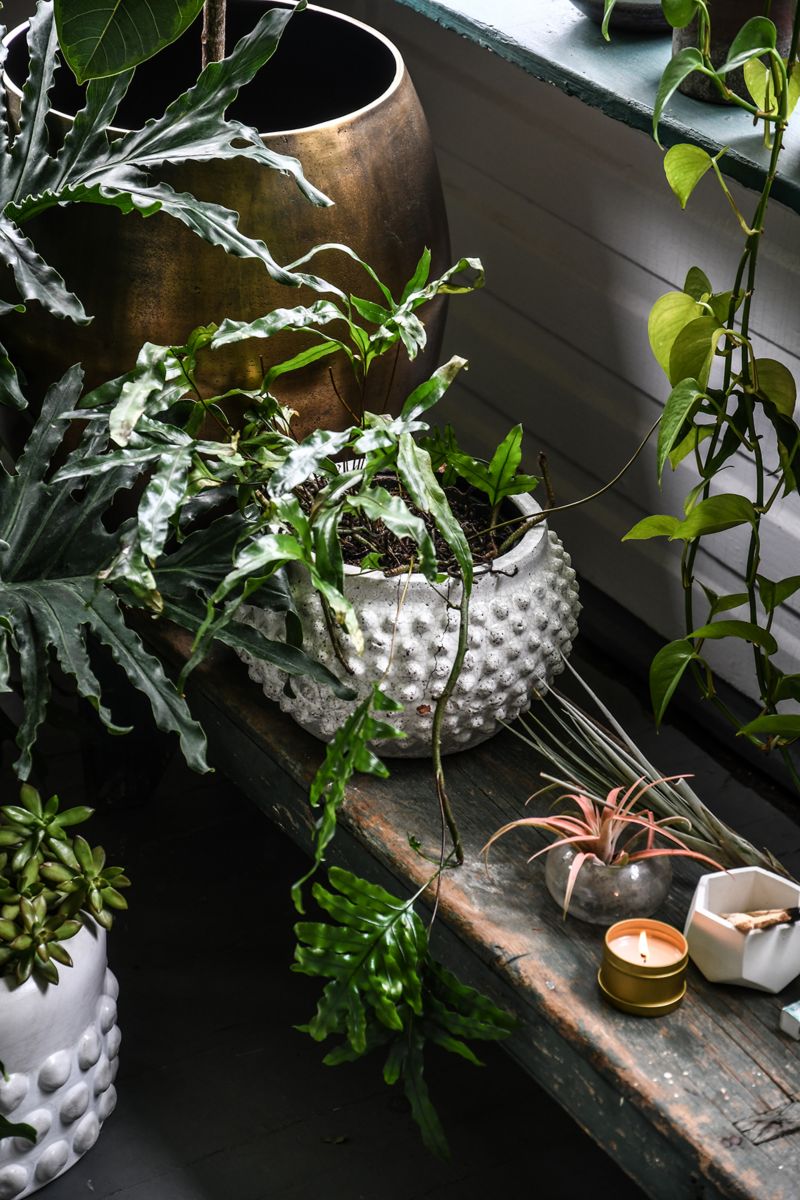 I first think about where the light is coming from and how to accentuate the window space, not make it feel cluttered or messy. I then make my decisions on what plants should go where based on color, foliage shape and foliage texture because in the wild there are various types of plants all nested together and is the look you should aspire to create. For me seeing a Chinese Fan Palm next to an Alocasia and fiddle leaf fig really makes a place sing.
Layering a diverse look of foliage in your space is what takes it to the level of 'jungle.'
I like to place plants that can cascade down the side of a nice hanging planter up high in windows and throughout the space. I also think it's important to allow your space to be unpredictable and place a large plant on top of a shelf or pedestal to raise it even higher. This is what I would call the statement plant in that room.
When deciding on where to place your plants, whether it's high up in a window or larger floor plants that are surrounded by smaller ones in front, make sure you are placing them in spots that are accessible to you for easy care. If you're hanging plants in a window and need to pull out a ladder each week to water it, know that that's what it'll take to keep that plant alive. If you find that that's asking too much of you, don't place your plant there. The idea is to set yourself up for success, not failure.