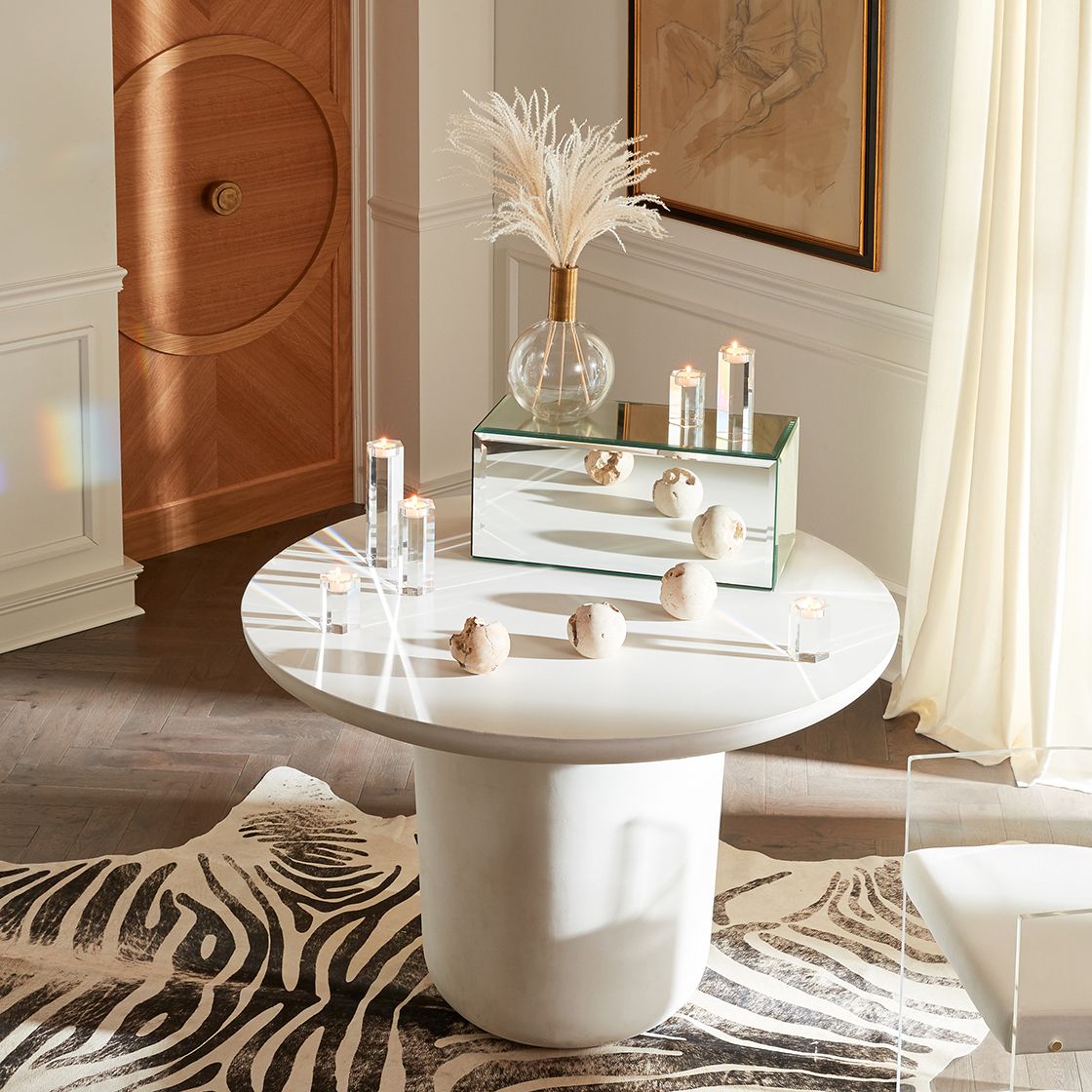 Fall is a whole mood: nubby knits, apple picking, leaf peeping. But what if that all feels a little … expected? To paraphrase a legendary magazine editor: "Cozy? For fall? Groundbreaking."
Don't get us wrong: We're not abandoning comfy autumnal vibes altogether. We just want to make this stay-in season a little more chic, a little less dark and moody. Keeping it light and bright makes the transition from long summer days a bit easier to bear, too. Here are some of our favorite modern fall decorating ideas: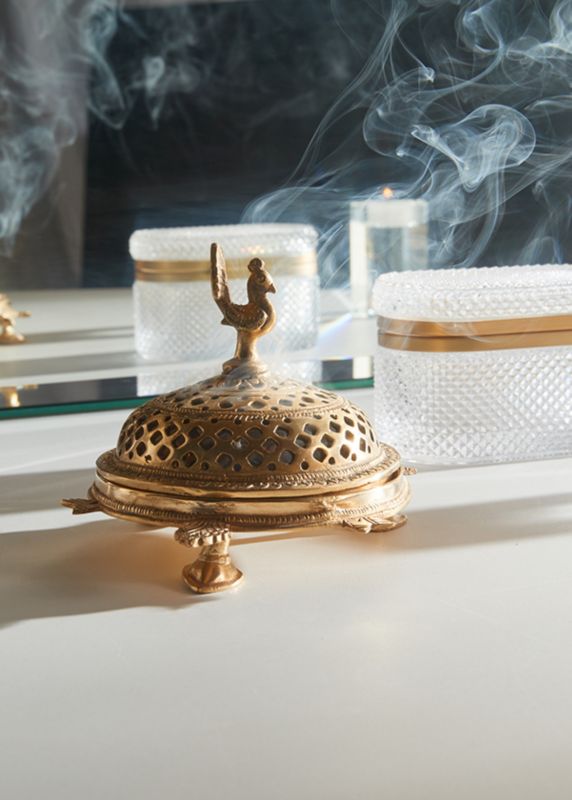 LOOKS LIKE /
Lots of light-reflecting surfaces. Create a warm prism effect that's oh-so-soothing by surrounding flickering candles with crystals, glass and acrylic accents. Throw in a vintage piece or two for a touch of that "oh, this old thing?"
SMELLS LIKE /
Incense in a dramatic, solid brass holder. We love that this one is handmade by artisans from Uttar Pradesh in northern India. Incense not your thing? The base doubles as a super-chic candle stand.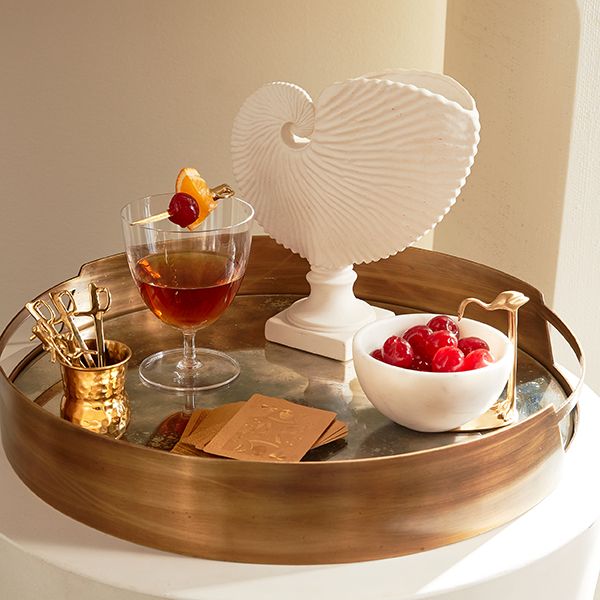 FEELS LIKE /
Texture on texture. A faux zebra hide is soft underfoot but brings eclectic, wild vibes to an otherwise serene scene. Fall florals don't have to be traditional, either: think grasses, wispy stems and even feathers.
TASTES LIKE /
One of our go-to fall cocktails, like a Manhattan or a rosemary-infused Paloma. (Tequila works in every season, trust.) Pick two signature drinks for the season and stock the bar appropriately. No bar? We set one up on a console and tucked a small side table underneath for extra storage.
SOUNDS LIKE /
This playlist: a combination of diva vibes, slow jams and throwbacks perfect for your big afternoon of kicking back on the couch.