Fresh advice from our office green thumb.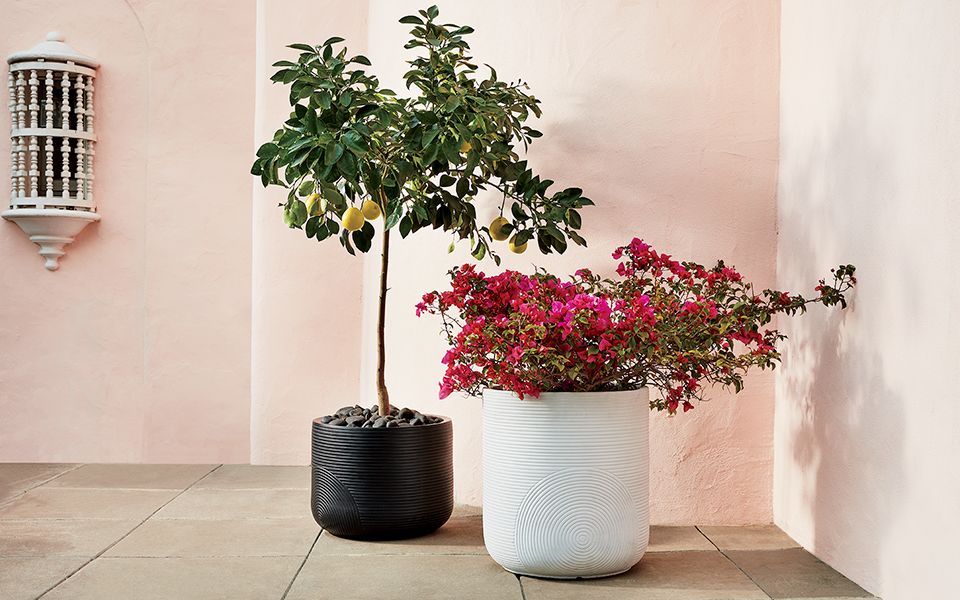 Even for those of us with decent plant knowledge, determining a perfect plant-to-planter combination can be intimidating. Will it matter where we place the planter (inside or out?), and what's the deal with drainage?
To answer our growing list of questions, we turned to our own David Oden, product manager and nature lover. David has great taste and can not only keep a plant alive—he can make them thrive.
Here are five of his freshest tips, plus house plant ideas he thinks work best with a variety of planter shapes and styles.
---
1. Do your prep work.
To figure out where you can place your plants and which varieties will have the best chance of survival in your care, allow time to see how much light your space gets on any given day. You'll use this info when selecting plants—which are often grouped at the nursery by full sun, partial sun, shade, etc. And if you have pets, make sure you know which plants are safe and non-toxic for your furry friends.
2. Rely on pro advice.
Most nurseries have experts on hand. When in doubt, ask them for information on how to care for specific plants or for their recommendations based on your prep discoveries. If you can't track down an employee, look for care instructions on the plant's tag.
3. Healthy plants thrive on good nutrition.
First, don't skimp on soil—look for a high-quality soil with plenty of nutrients. "I usually go the all natural/organic route, but there are a lot of options out there," David says. Second, be mindful of the type of soil each plant needs—some require soil that drains more easily while others do better with soil that retains water. Like pets, plants love snacks and there are plenty of supplements available. "There are even some homemade options, like crushed eggshells or used coffee grounds, that can help support healthy plant life."
4. Consider the water source.
If you plan to keep a planter indoors, or bring it in for the winter, make sure that you put some gravel in the bottom. This step ensures the roots of the plant aren't drowning in water, which can lead to over-watering at best, root rot at worst. And when you remove plants from the plastic nursery pots they come in, massage the roots so they have a good chance of taking hold in fresh soil and a roomier planter.
5. Be realistic.
"I always take a photo of my planters before I go plant shopping so I don't over or under buy, and so I remember what sizes I need," David says. Also, make sure you're buying plants that match your level of expertise. If you're just starting out as a gardener, it might be wise to give heartier plants, like geraniums or succulents, your first shot.
---
david's Planter PICKS
We love the way this small brass planter's antiqued finish gives it pre-weathered patina vibes. It's the perfect size for outdoor plants like Bromeliad (place in low to medium sun) or assorted herbs indoors (place in high sun and water moderately).
---
Do double or even triple-duty with the Olly planter. It comes with a nifty lid, so that when there are no plants inside, it can store outdoor pillows, blankets, or act as a tabletop. Outdoors, a Barbary Plant will be right at home in this planter in full sun (just water when the surface looks dry). Indoors, try a Monstera. Place in indirect to partial sun, and water moderately.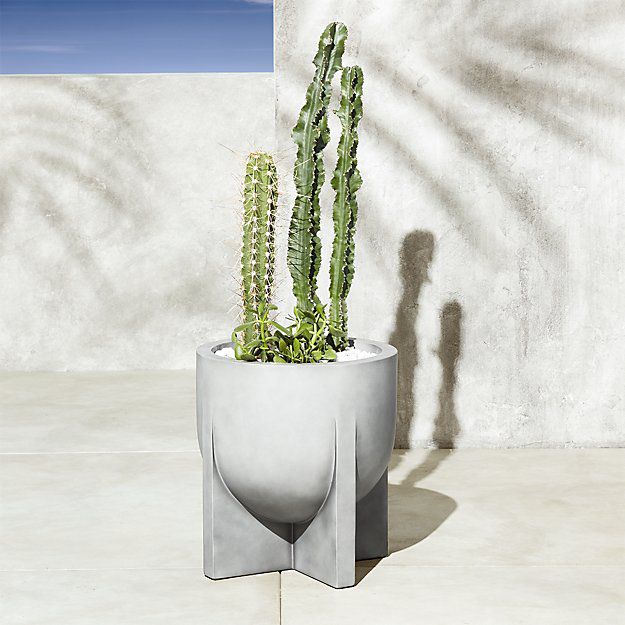 ---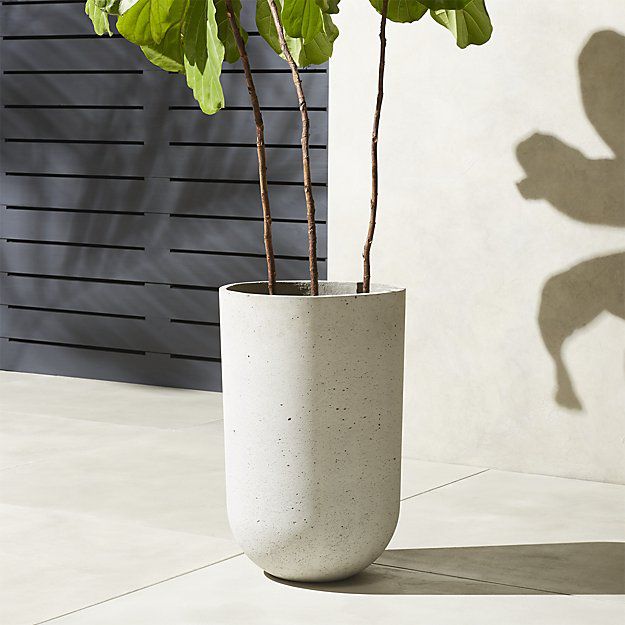 Industrial vibes for your garden? It totally works with these concrete planters. Outdoors, try planting Agave, which loves full sun and frequent watering in the first week. After that, you can slowly taper off to watering about once a week. Indoors, the Seminyak Large Planter is perfect for the "it" plant of the moment, the Fiddle Leaf Fig. It does best in indirect light, watered with room temperature water when the topsoil is dry.
---
Strawberry Putty Planter
It's a plant party! Six staggered openings allow multiple plants to flourish at once – like strawberries in the garden or an assortment of succulents in the living room. Strawberries thrive in full sun; water often when the soil looks dry. The amount of sun succulents like depends on species, but no matter what kind, be sure you don't overwater.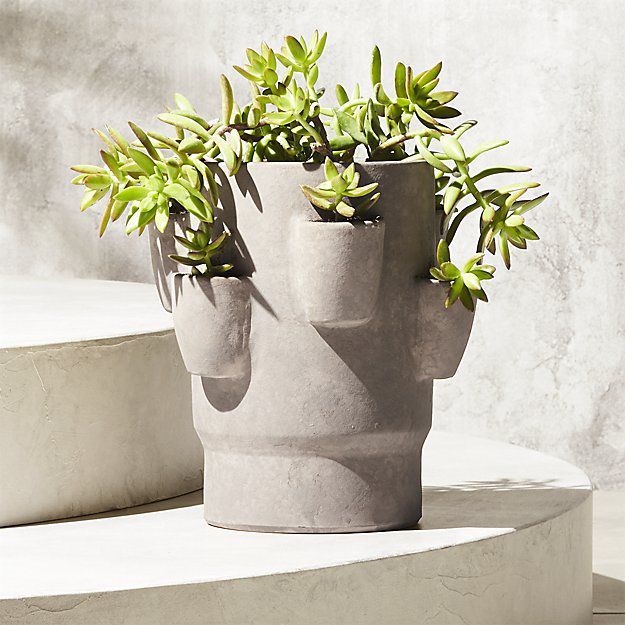 Did you get down and dirty with your planters already? Share your photos with us by using #mycb2!