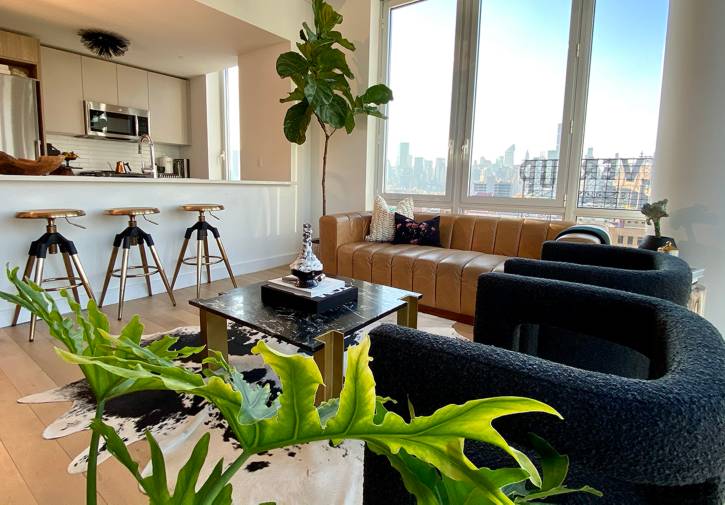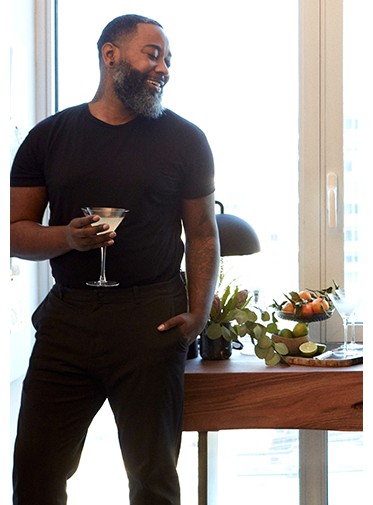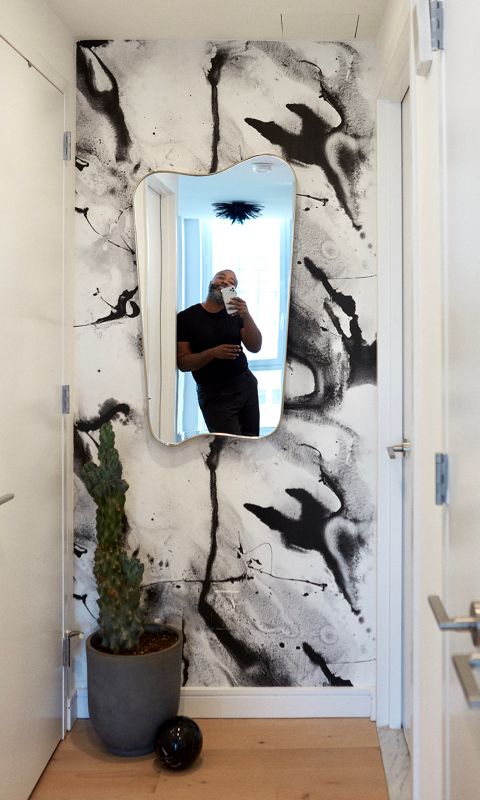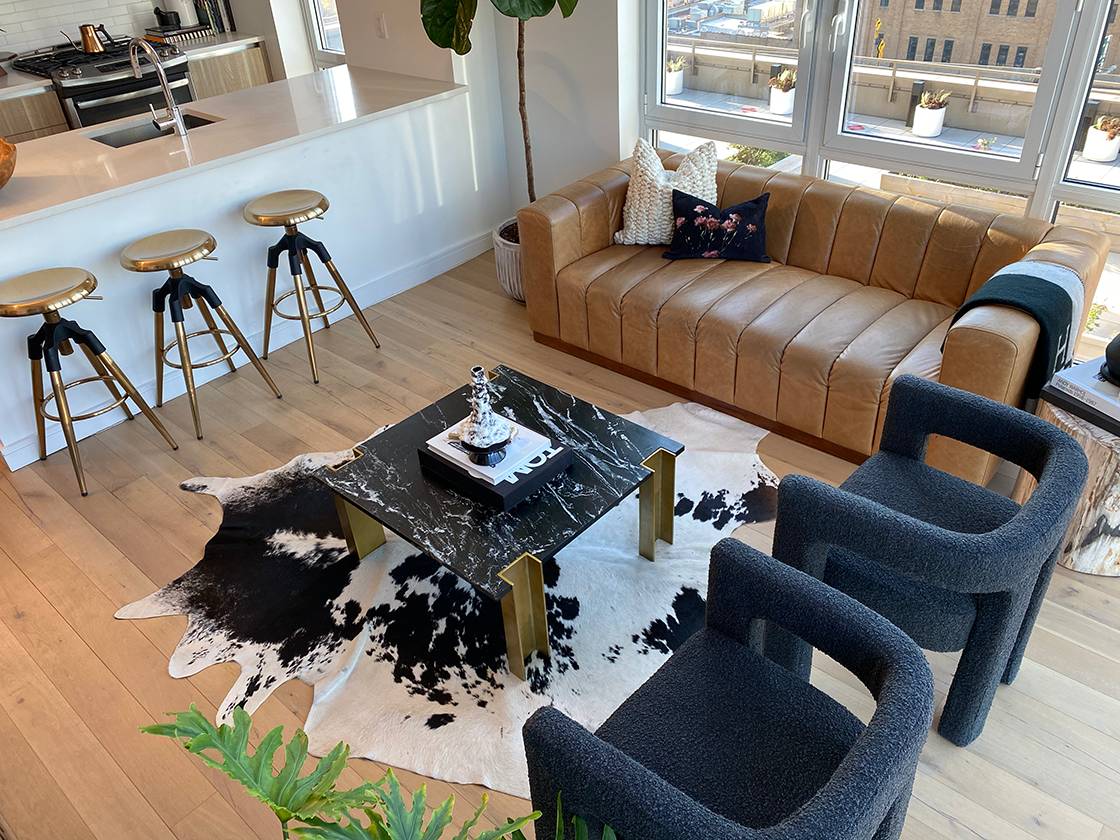 A CONSOLE THAT BRINGS THE WORK/LIFE BALANCE
Introducing the Austin Live Edge Console Table to the bedroom was a major update in and of itself. "It functions as my work area and I use it as a desk, but because it is a console, it also serves double-duty. For example, I've used it as a bar for Friendsgiving," Wayne says.
The trick to taking a console from day to night? It's not difficult: "Honestly, just remove the laptop. Take away the laptop and take away the chair, and now you've got another surface to use for whatever you want." Yep, it really is that simple. Just style your console for everyday use, and during business hours, pull up a chair and throw your laptop down and get to work. If you use the console as a bar, you'll have the added bonus of spirits and tools within easy reach for what Wayne calls a "sip and type" (which might be our new favorite thing).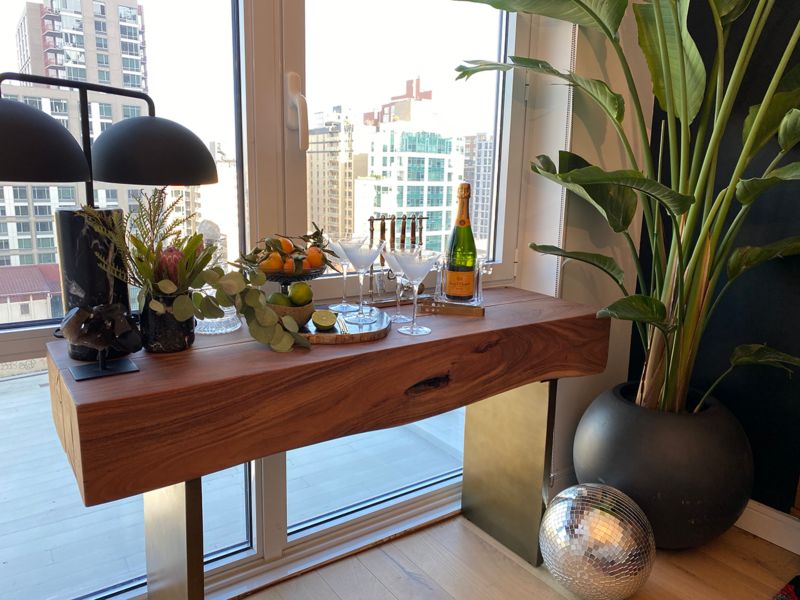 Shop Alvin Wayne's Major/Minor Home Updates