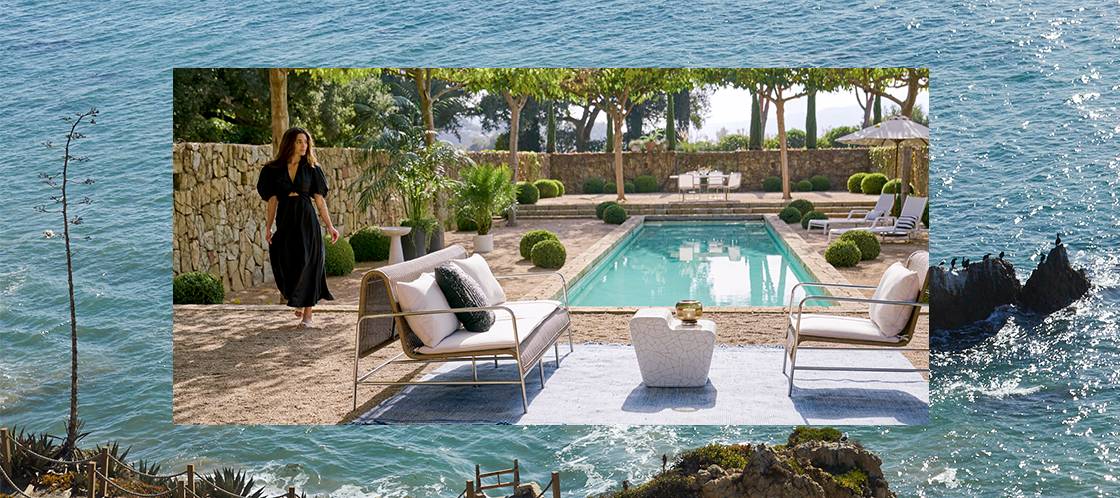 CAP MODERNE: E-1027, CABANON AND ÉTOILE DE MER
The collection of architectural landmarks now known as Cap Moderne sits across the bay from Monaco on a rocky finger jutting into the Mediterranean called Cap Martin in Roquebrune, France. The story of two of its most noted buildings, Eileen Gray's Villa E-1027 and Le Corbusier's Cabanon, is filled with controversy and scandal, and, only recently, restoration and redemption.
Noted Irish architect and designer Eileen Gray built the modernist Villa E-1027 in 1929. The name is a nod to Gray's then-partner, French architect Jean Badovici, and combines the alpha-numeric positions of their respective initials. It was her first major architectural work, constructed using modernist principles of both architecture and furniture design—many of which were made popular by Swiss-French architect Le Corbusier. Yet despite the villa's significance, a series of unfortunate events throughout the decades left it in disrepair.
Gray and Badovici split in 1932 and Badovici inherited E-1027. He often hosted Le Corbusier, who was enamored with the property. Indeed, for decades E-1027 was credited as the work of Badovici and even Le Corbusier more than it was Gray. In the late 1930s and explicitly against Gray's wishes, Le Corbusier painted large, colorful murals on the home's walls, which one architectural critic likened to "assert[ing] his dominion, like a urinating dog, over the territory." (There is at least one documented photo of Le Corbusier painting these murals in the nude, to boot.)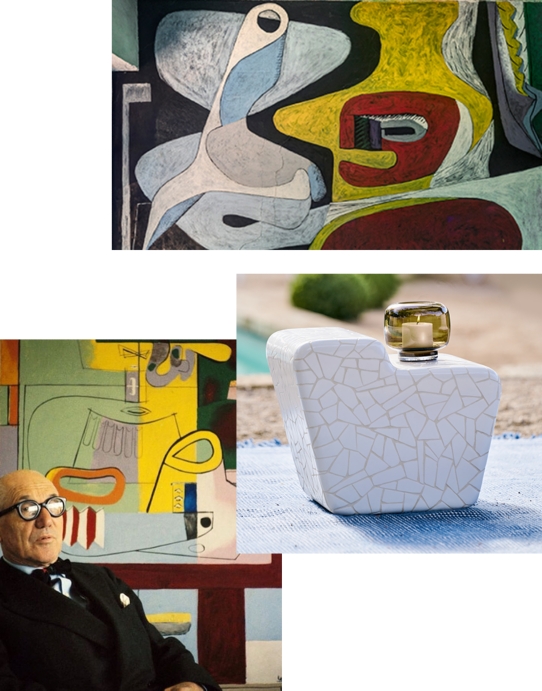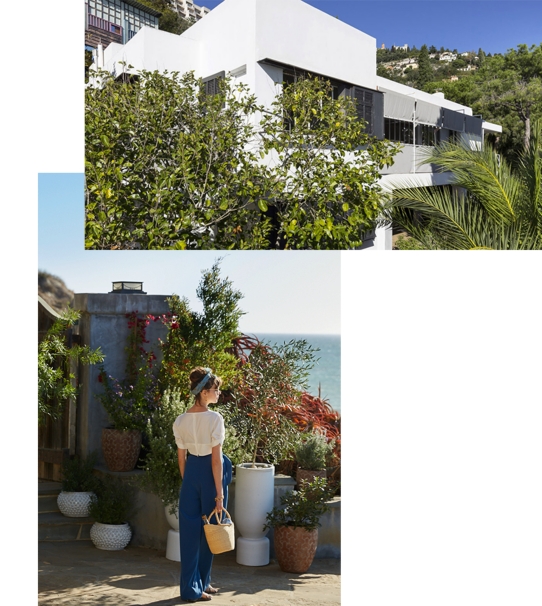 E-1027 and Gray's luck continued to decline through the years: the Nazis used it for target practice in World War II and when Gray's physician acquired the home, he sold all of her original furniture, hosted drug-fueled bacchanals and was murdered on site in 1996. The villa fell into further disrepair, vandalized by squatters and undergoing a controversial restoration/modernization effort before the
Cap Moderne Association
was established in 2014 to restore the site to its original intent. As Cap Moderne trustee Tim Benton, an art history professor specializing in 20th century architecture, told
Metropolis Magazine
, "We have taken the position, which is not fashionable in many conservation courses, to reconstruct [that] which had been destroyed to more or less the 1929 situation."
In fact, Le Corbusier himself had actually attempted to purchase E-1027 but was unsuccessful. Instead, he was able to acquire a pact of land on a coastal path near the villa, where he built his holiday home Cabanon de vacances in 1951. The Cabanon was adjacent to Thomas Rebutato's restaurant Etoile de Mer, where Le Corbusier dined every day and often congregated with friends and fellow artists. Le Corbusier actually built a connecting door directly from the Cabanon to Étoile de Mer, and later designed and built five "holiday cottages" for Rebutato on the restauranteur's land.
Together, E-1027, the Cabanon and Etoile de Mer create a sort of architectural trifecta, marking a cultural and artistic hotspot that played host not just to Le Corbusier, Jean Badovici and Eileen Gray, but also the likes of Coco Chanel and WB Yeats, who visited over the years.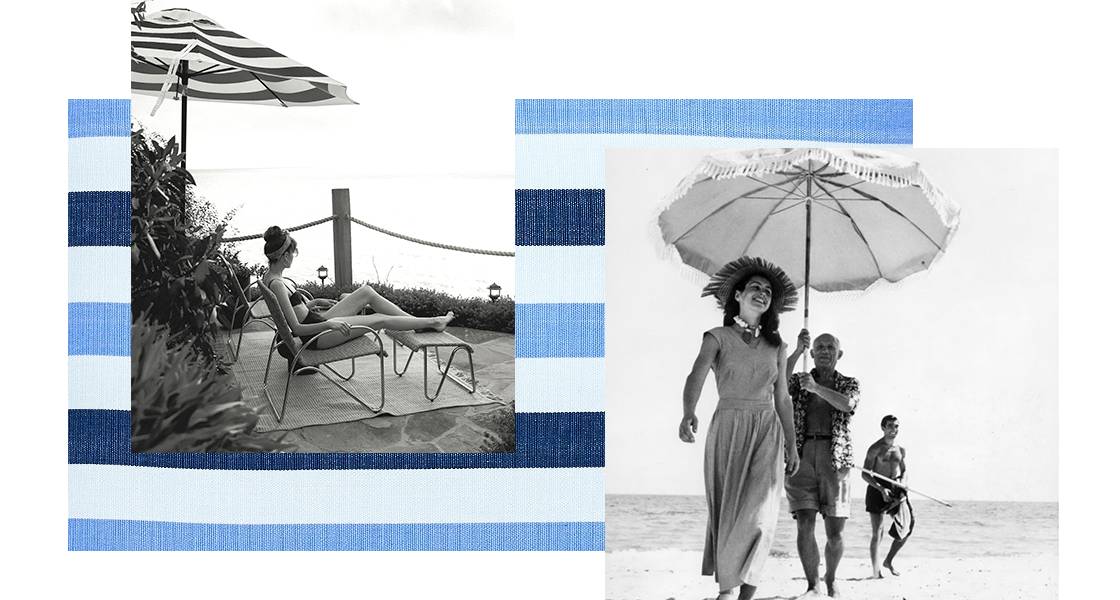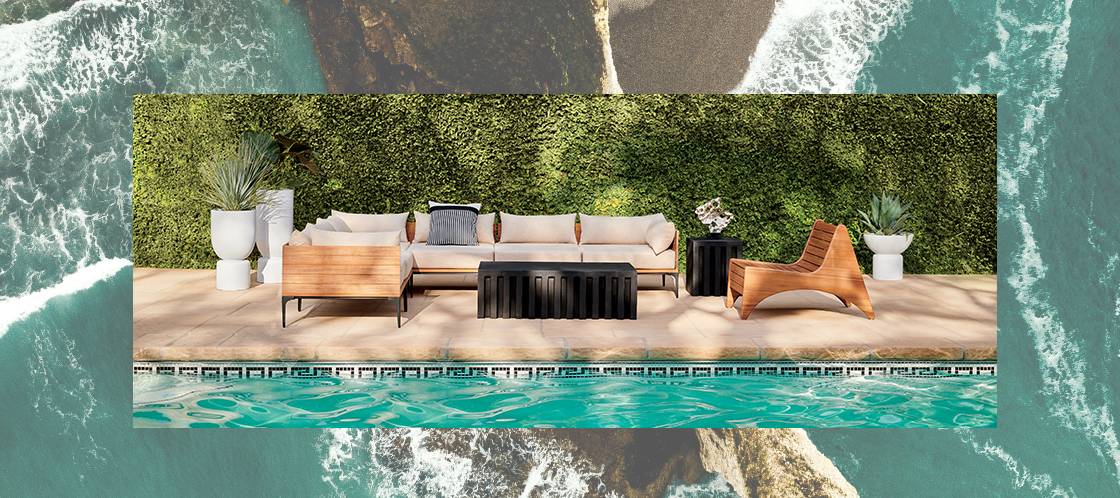 Select images courtesy Metropolis and ABSTRACT. Pablo Picasso and Françoise Gilot photograph by Robert Capa via Artsy.