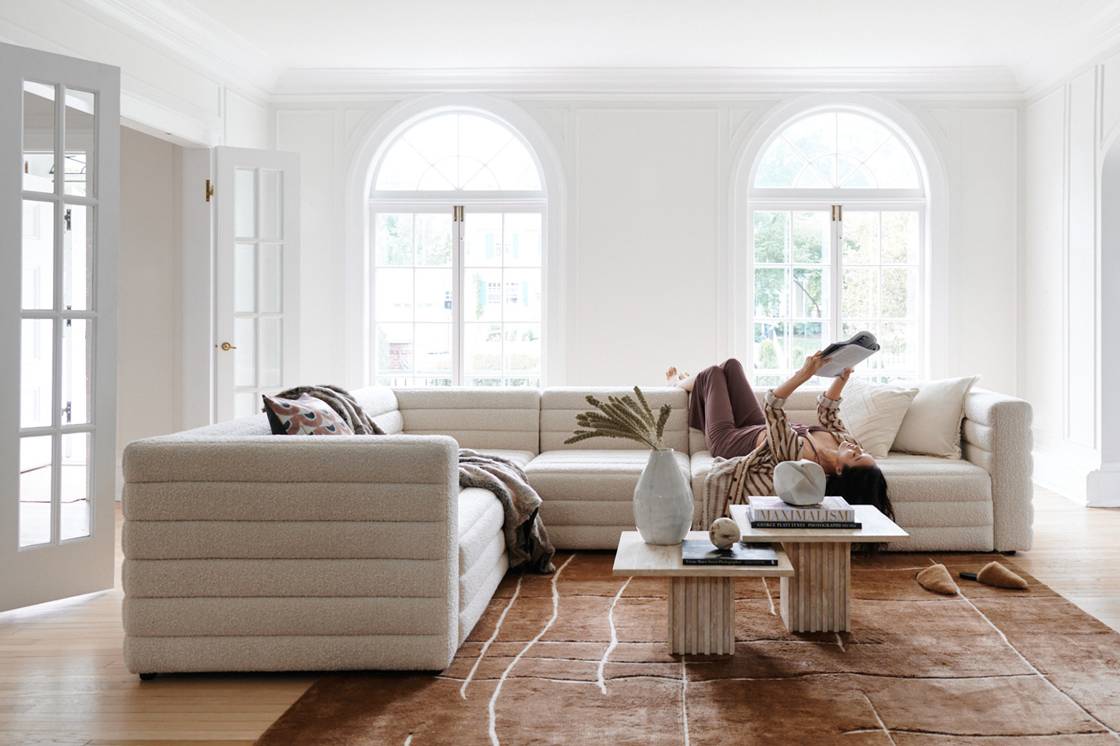 You know when you're flipping through a magazine (or a CB2 catalog, for that matter) and you see a room that makes you stop and say, "Ugh, why can't I live THERE?" Welcome to "Get the Look," where we break down some of our favorite trends to show you exactly how they came together—and how you can recreate them in your own home.
The beginning of October heralds the undeniable arrival of fall vibes—and with it, the inevitable summer-to-fall style transition. It's at once invigorating and deceptively tricky, whether we're talking sartorial or decor decisions. Luckily, many of the same principles apply to both your wardrobe and your home. This season, we're all about a mixed neutral color palette. Cozy, casually layered textures and tones that invite you in. Think light and bright, warm and welcoming. There's a place for dark and moody, but we're kind of craving the opposite for Fall 2020.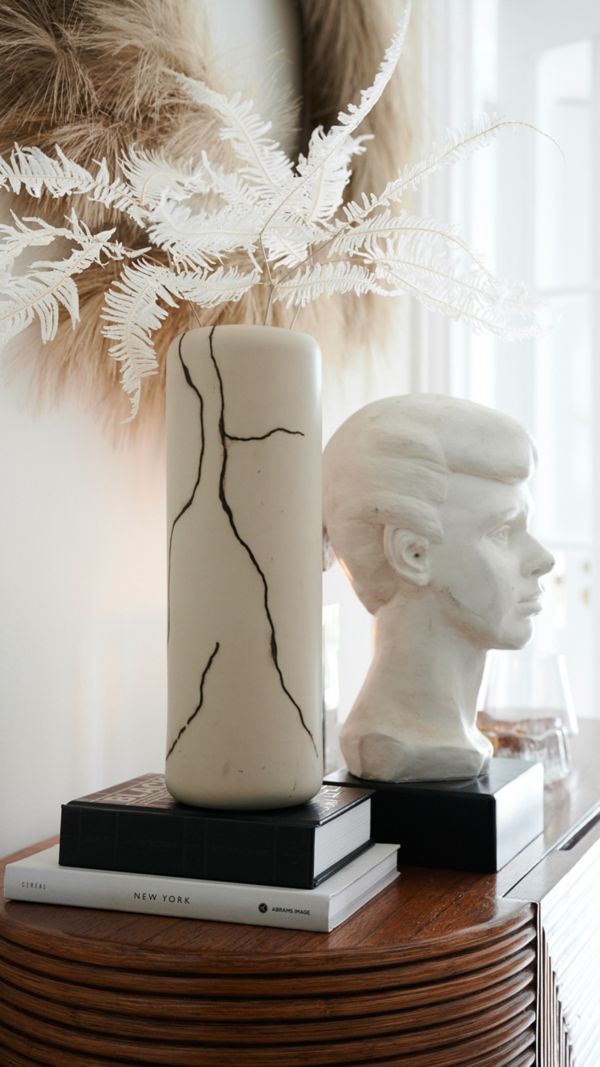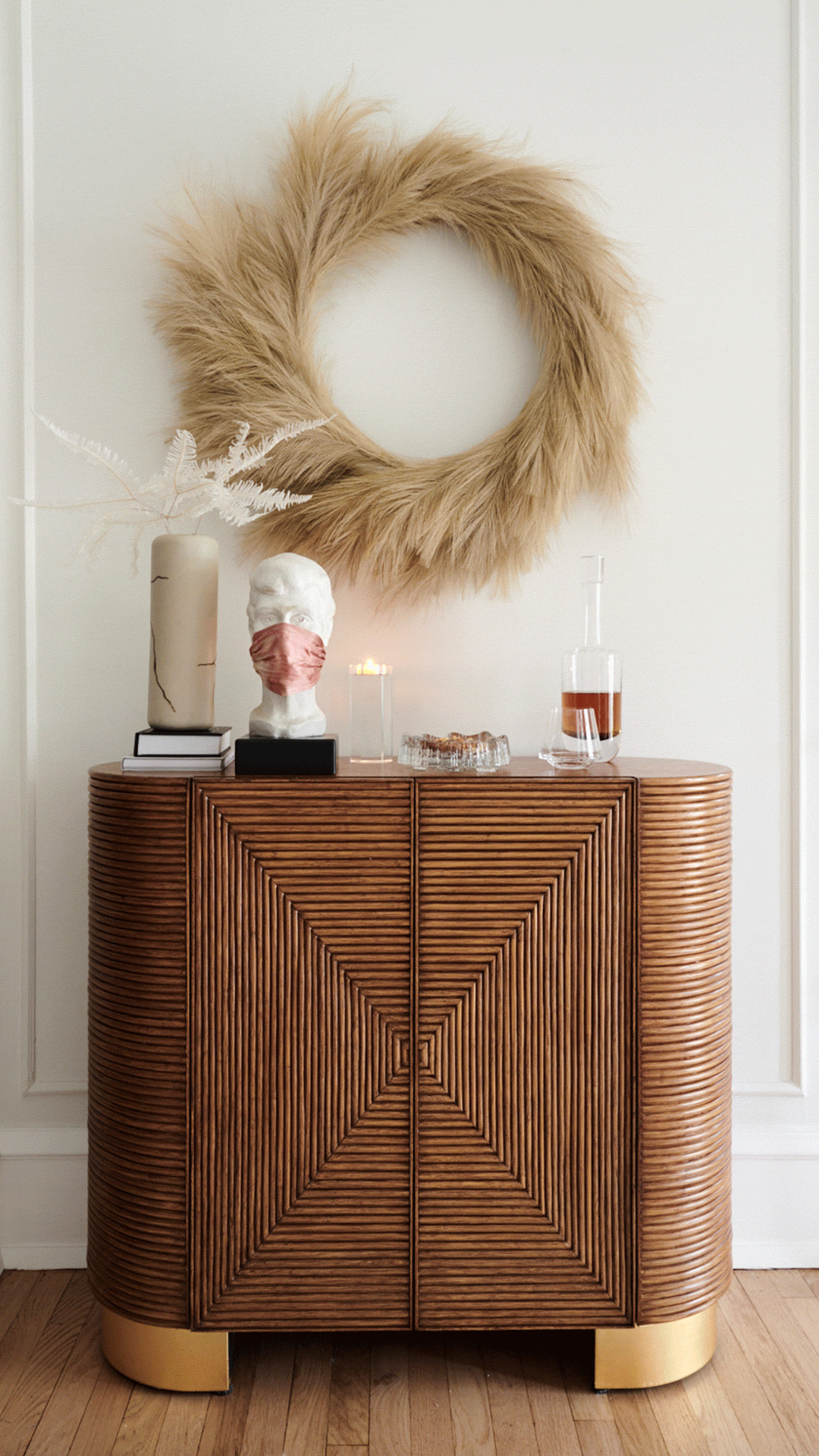 First up: a fully stocked fall bar menu. No, really though, the honeyed amber of a favorite whiskey or bourbon in a decanter is a perfect color to add to your fall palette. We love the mix of textures here, from a
vase
full of delicate white feathers to a
pampas grass wreath
to the
rattan bar cabinet
itself. A vintage find or two adds a storied, collected feel to any space, too. Just one piece, like the bust in the photos above, can elevate everything around it.
Speaking of layering textures, we're still not over boucle and travertine. The Strato Boucle Sectional (below) is straight out of our design dreams, with its '70s inspired tufted channeling in cozy ivory. It's utterly perfect when paired with a faux-fur throw and serious binge session. Add a luxe viscose rug and vintage-inspired travertine cocktail tables to prop your feet on, and you're set for a full weekend.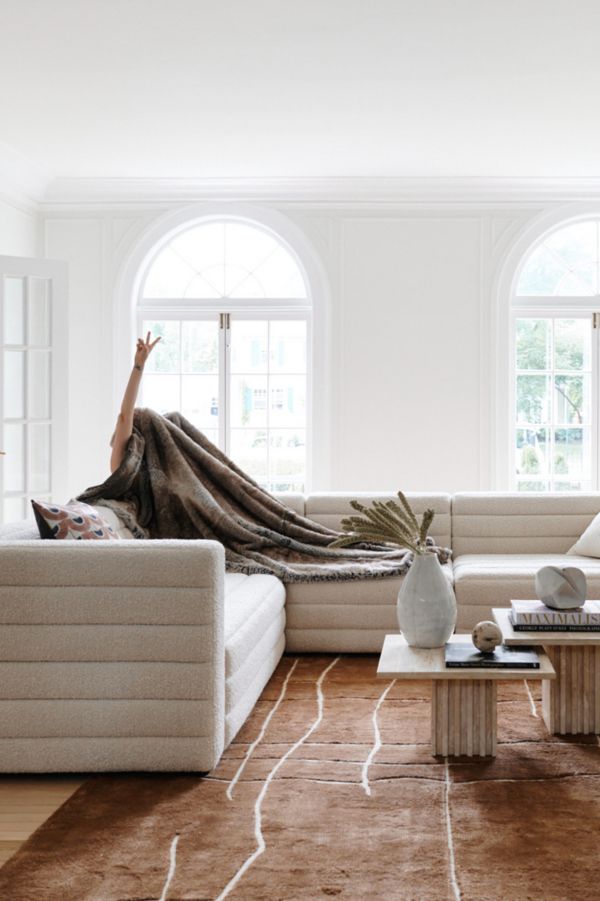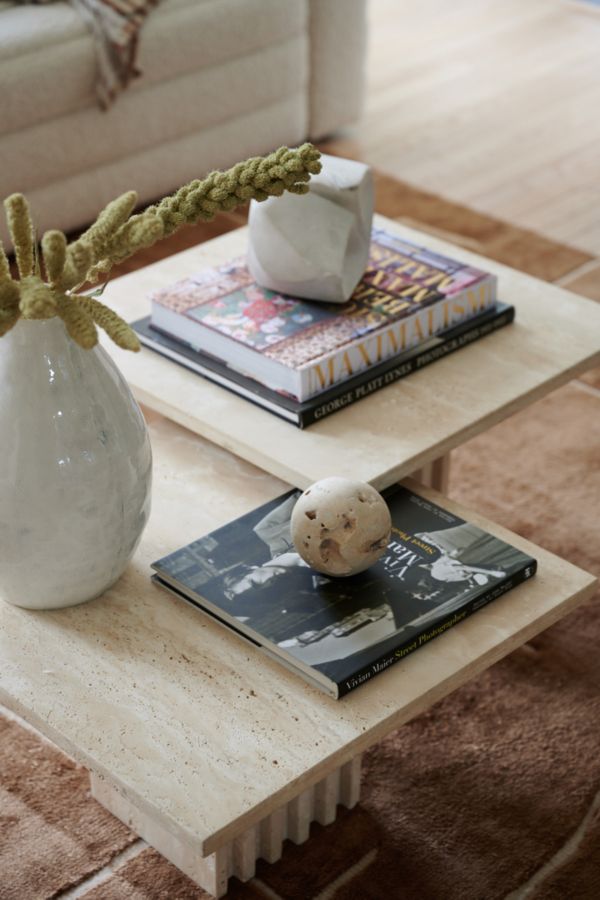 Indeed, playing with texture is really the key to pulling off this whole look. Layering luxe materials like velvet and boucle with natural ones like pampas and rattan keeps the mixed neutral color palette from feeling washed out. Smooth acrylic and travertine warm up against the coziness of shearling and faux fur. The magic mix of styles, finishes and thoughtful design in soothing tonal colors makes for a space we never want to leave.