Surprise someone you love with a project you can pull off in 5, 15, or 30 minutes.
Maybe you have a friend who's been extra sweet this year, or a crush you're in the mood to romance? Show them how much you care by making a little somethin' somethin' that's both thoughtful and one-of-a-kind. To give you some inspiration, we tricked out three of our favorite products in creative ways. So whether you're a novice or know your way around a glue gun, these DIY Valentine's Day gift ideas offer something for everyone. We think you'll love them.
---
Got 5 minutes?
Keep the kisses coming with this lips mirror.
Sure, you could kiss our reflection hand mirror with your own set of smackers. Or you could save yourself the mess and use stickers in the shape of lips. Every smooch looks perfect and lasts long after you've left the room.
---
Have 15 spare minutes?
Spell out something sweet with this banner.
There's a lot to love about our copper-accessory towel holder. It's versatile and sleek, plus it's the perfect size for a felt banner. To make this number, sandwich the bottom of the holder between two 9"x12" gray felt sheets. Hot glue the felt pieces together along the very top edge (if you use adhesive-backed felt sheets, you can skip the hot glue). Spell out your feelings (one or all of them) in simple white stickers, then add a playful white pom-pom trim to the bottom using hot glue.
---
Found 30 free minutes?
Aim straight for the heart with this jewelry holder.
Our arrow wall hook is known for holding its own against the wall. But we went a new direction for Valentine's Day by transforming it into a jewelry holder. Start by painting a 4-inch wooden heart plaque in two coats of your favorite color. Once dry, screw the hook into the center of the plaque until it's secure.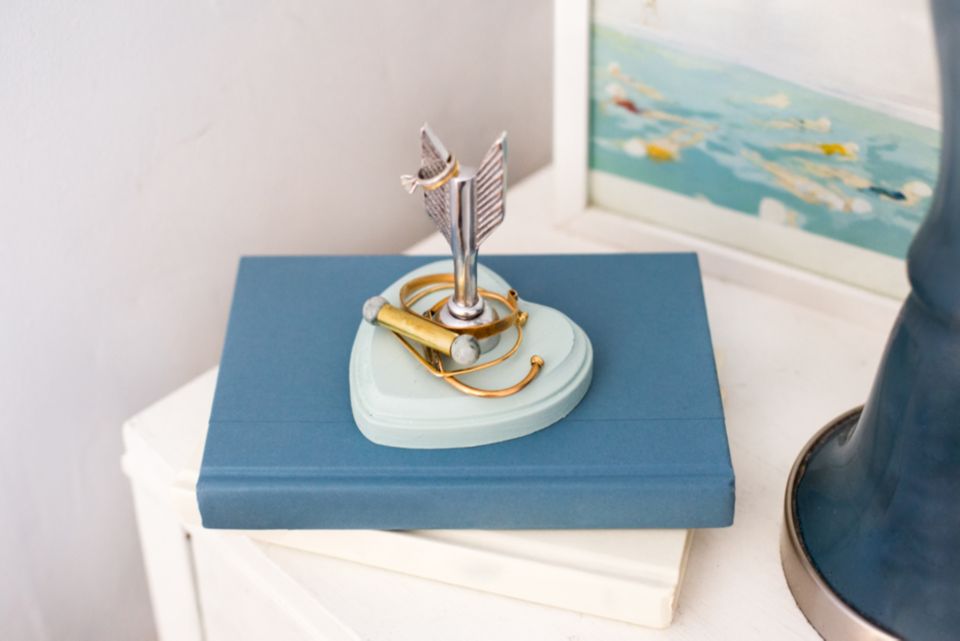 Photo by Carolina Mariana
For other modern craft ideas, browse all of our CB2 DIYS.