It should be impossible to talk about Mexican Modernism without mentioning
Clara Porset
, yet it happens all the time. (The architect Luis Barragan, in fact a frequent collaborator of Porset, casts a very large shadow. A well-deserved large shadow, but a shadow nonetheless.)
Porset's designs, informed by a truly global perspective uncommon for a woman of the era, were as pivotal to the movement as Barragan's architecture. Born in Cuba in 1895, Porset studied at Columbia University in New York City and continued her education in Europe at the Sorbonne, the École des Beaux Arts and the Louvre.
A deepening interest in art and architecture led her to seek out the Bauhaus pioneer Josef Albers, who had fled Germany with his wife, Anni, to lead the art program at Black Mountain College in North Carolina. Porset and the Alberses became close friends and collaborators—in fact, Anni Albers' textile designs were featured alongside Porset's furniture in the 2019 exhibit "In a Cloud, In a Wall, In a Chair: Six Modernists in Mexico at Midcentury" at the Art Institute of Chicago. The exhibit even took its name from a Porset quote: "There is design in everything … in a cloud … in a wall … in a chair … in the sea … in the sand … in a pot. Natural or man-made."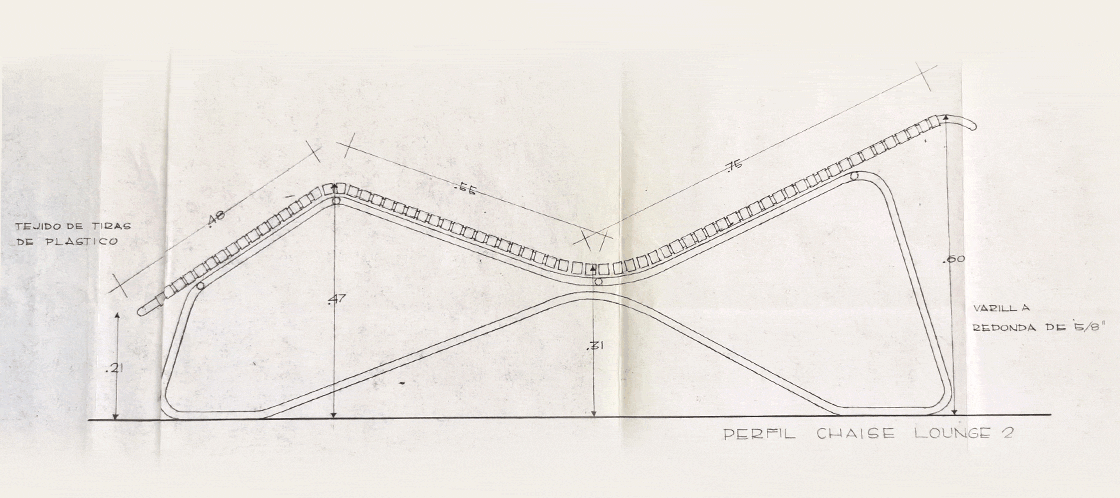 There is design in everything … in a cloud … in a wall … in a chair … in the sea … in the sand …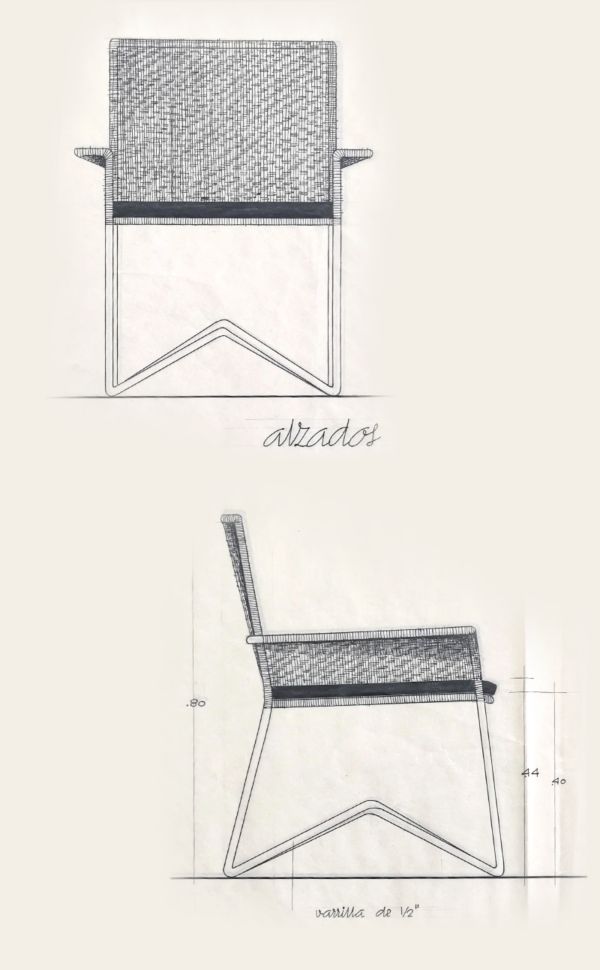 Porset married the Mexican muralist Xavier Guerrero and settled with him in Mexico in 1935. They frequently traveled throughout the country as Porset became ever more enamored with Mexican culture, craft and tradition. Her work seamlessly blends Mexican heritage with brutalist and Bauhaus influences, incorporating natural materials and traditional folk art themes into the stark lines and crisp silhouettes more often associated with European modern designs.
Though she was born in Cuba and educated in the U.S. and Europe, Porset adopted Mexico as her homeland and became known as one of its foremost designers, winning awards from the Museum of Modern Art in New York and Triennale di Milano. Today, her designs are coveted collectors' items, regularly selling for thousands of dollars.
We are thrilled to work with Mexa Design to introduce three original Clara Porset designs to the CB2 collection: the Silla en Mimbre chair, Sillon en Mimbre lounge chair and Camastro en Mimbre chaise lounge. The designs are true to Porset's originals, developed by Mexa Design using photos and drawings accessed from the Clara Porset archive and handwoven in Mexico of natural wicker on an iron rod frame. They're striking examples of Mexican Modern design, which uses more natural materials and traditional craftsmanship than comparable American midcentury pieces. And now that they're available at CB2, you don't have to be a deep-pocketed collector or museum visitor to appreciate Porset's talent and influence.
Shop Clara Porset Furniture
Archival images courtesy Universidad Nacional Autónoma de México via Mexa Design