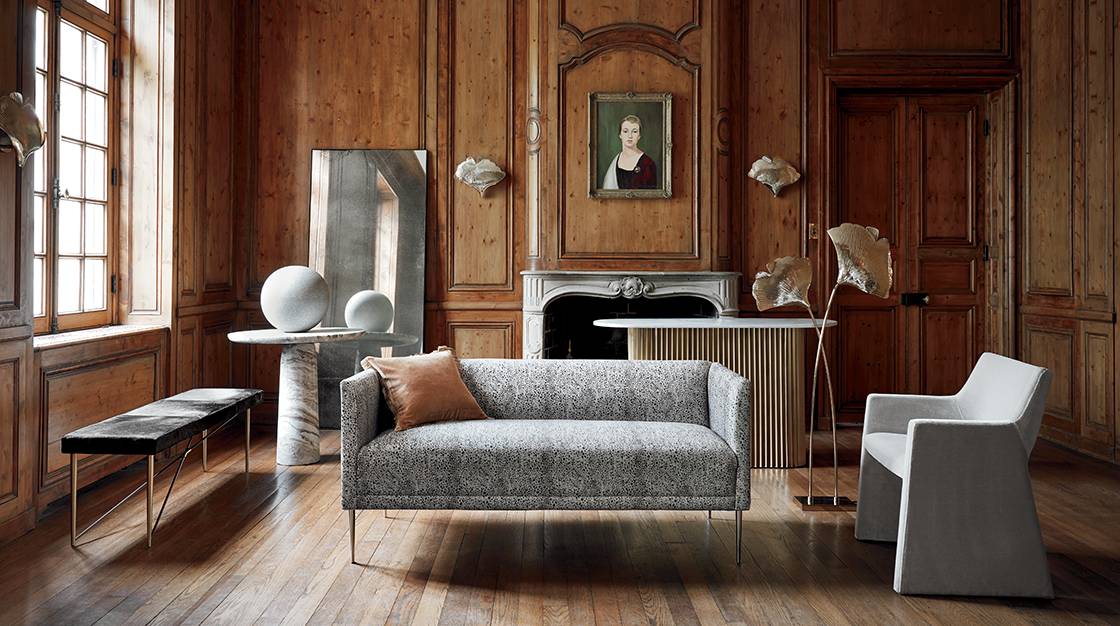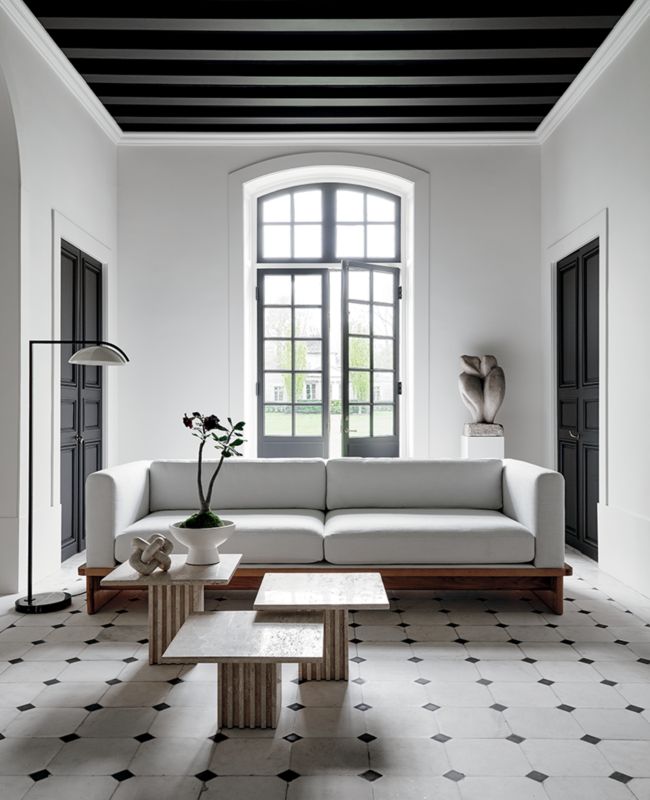 Seventies influences and inspirations collide with the 21st century
We love to create a little tension, combining juxtaposing styles for an unexpected push and pull. That's especially true this season, which features both a maximalist mashup of old world influences and a Brutalist edge that somehow manages to be simultaneously refined, light and—dare we say—airy. Case in point: the Carve Travertine Cocktail Tables designed by Studio Anansi, shown here with the Tablon Snow Sofa. (Quick sidebar: the Tablon Sofa and Chair are upholstered in a luxe poly/linen blend that also happens to be performance fabric. So feel free to drink all the coffee and red wine you want while lounging on them.)
We're not afraid to play favorites, and when it comes to the new collection, the Carve Travertine Cocktail Tables are absolutely one of ours. Note the architectural silhouette, layered ivory tones and fluted details on the base. Inspired by 1970s Italian modernism, these tables add serious design cred to any space, without the serious price tag associated with importing a similar vintage style from Europe. They're just as scene-stealing alone as they are clustered in a group of three.
Speaking of favorites, the original
Gwyneth Boucle Chair
regularly tops our bestseller list. While our love for boucle hasn't faded a bit, we're very into the sumptuous sleekness of the new
ivory leather version
. And in the vein of the Carve Travertine Cocktail Tables, the ivory leather adds a bit of 1970s mod flair to this CB2 classic. (No matter how you feel about disco, you can't deny there was some amazing design work happening in that decade.)
The meticulous attention to detail, sophisticated construction and thoughtful consideration of materials extends throughout the new collection, which never veers too far in one particular design direction. Traditionally stark materials like stone and cement are tempered with warmer woods or softer tones. Take the Santoro Coffee Table, paired here with the Gwyneth Ivory Leather Chair. Polished white quartz rests on three solid acacia wood legs, in a more refined approach to stone than some of our past collections offered. We love it so much, we're doing a green agate version in ultra-limited quantities. So if you're into it, don't wait.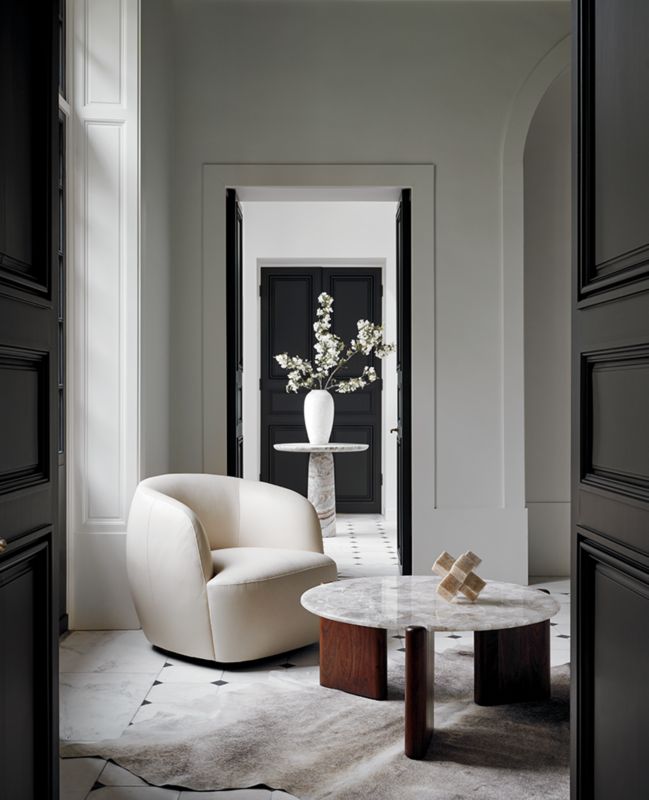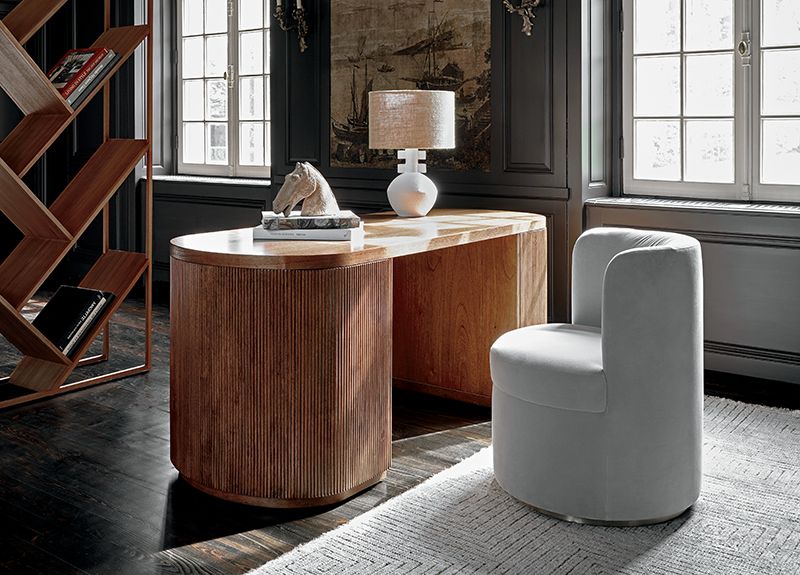 A luxe European daydream
Imagine a refined boutique hotel with an impeccable vintage collection sourced from the finest auction houses. Now imagine yourself living there.
There's a continued midcentury influence here, along with nods French industrial design—and all with a sophisticated, even opulent twist. Classical elements mingle with elegant details for a high-design look that's effortlessly cool and considered.